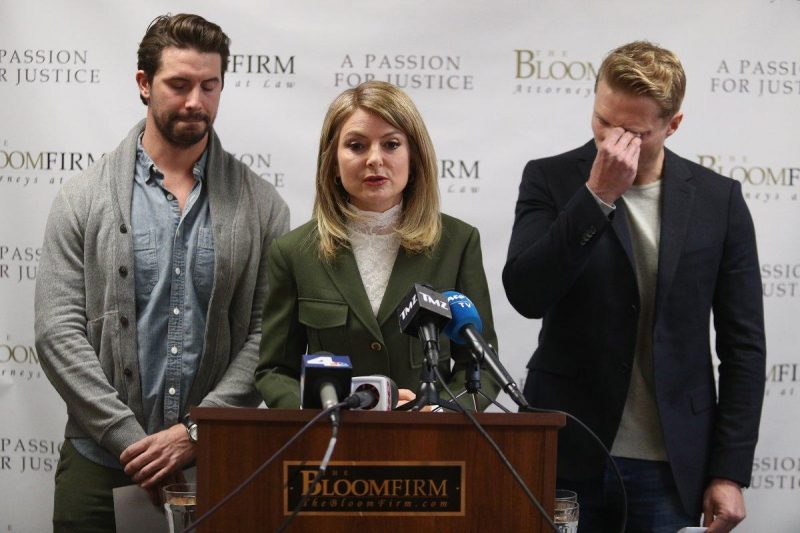 Following news of Jason Boyce's allegations of sexual harassment against Bruce Weber, another model has stepped forward. Mark Ricketson joined Boyce and his attorney Lisa Bloom for a press conference. Ricketson shares a similar story to Boyce, but unfortunately, the statue of limitations has run out. However, Ricketson explained that he kept quiet for so long because If you wanted to work, you did what you were told.
Related: Bruce Weber Accused of Sexual Harassment
Ricketson adds that he talked to other young men who, like me, knew that if we protested or refused then we would be blacklisted, not just from the photo shoot, but likely from our agency. Ricketson reinforces There is no safe place to go. If you wanted to work, you did what you were told.
While neither Weber or Soul Artist Management, who is also listed in Boyce's lawsuit have commented, Vanity Fair canceled a dinner that was scheduled during Art Basel in Miami to celebrate the photographer's book All-American Volume XVII.
Responding to on-going support, Boyce took to his official Instagram to release a statement:
Thank you so much, to everybody that has reached out to me these last few days. Your support means more than you can know. I have brought forward this lawsuit, to give myself and young men everywhere a voice on sexual assault. We need to follow the lead of these courageous women that have set the example of bravery. Sexual harassment and assault take away the victims power and voice, especially with men. No longer. We as men need to acknowledge that it does happen to us. But also that it does not mean we are weak, but rather that we are strong in telling our stories. There is no place in the fashion world, or any other workplace for sexual assault or harassment of any kind. Thank you for taking the time to read this.