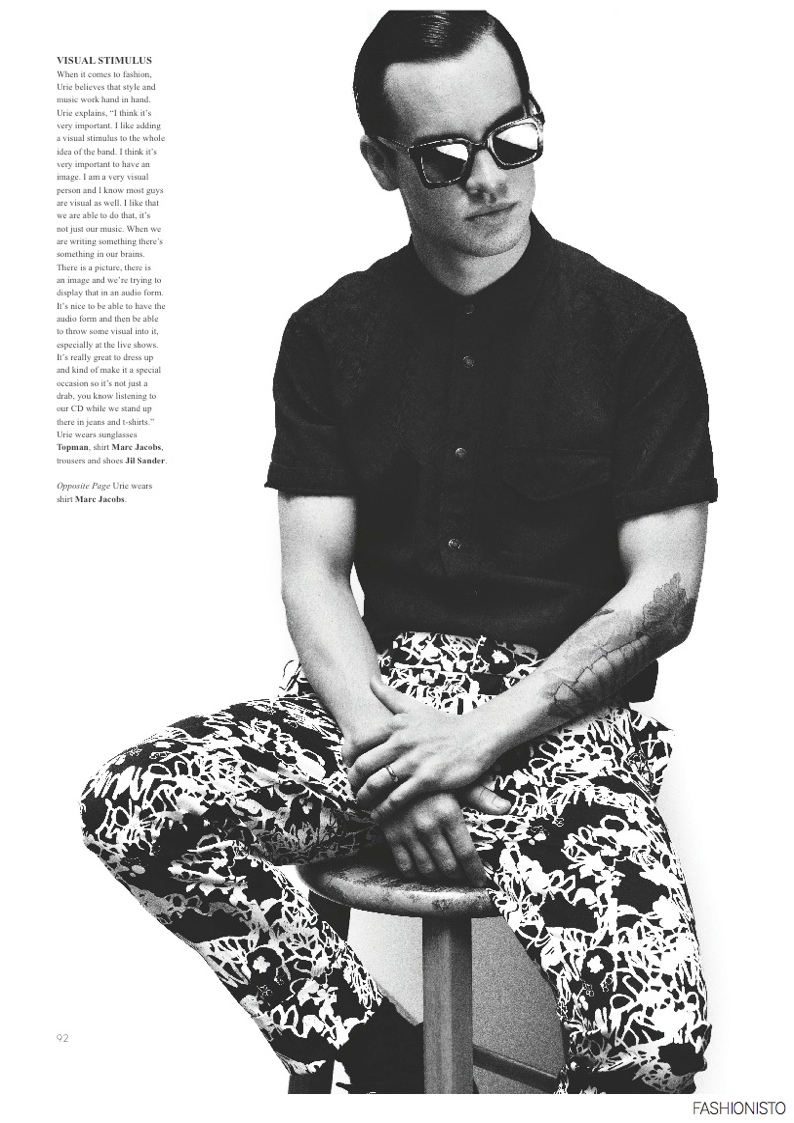 Since 2004, American electronic rock group Panic! At The Disco has been enthralling fans with its emotive lyrics and cutting-edge sound. Started while still in high school, Panic! At The Disco's current roster includes lead vocalist Brendon Urie and Spencer Smith on the drums. The band released its fourth studio album in 2013 titled, "Too Weird to Live, Too Rare to Die". The album is full of bass thumping dance tracks and emotionally filledlyrics. Speaking with one half of the band, Brendon Urie reveals the inspiration behind the new record, his personal style and what he hopes for in the future.
Urie reveals that a major inspiration of the new album comes from his hometown of Las Vegas, Nevada. In popular culture, Vegas is known as the city of sin with a penchant for gambling, strip clubs and drinking. It certainly makes for one colorful influence.On the new album, Urie sings about love, sex and gambling--all Vegas staples. But, the album is more than just an ode to the fast life. One of his favorite tracks happens to be one of the album's "more somber, romantic moments" with the record's closing track, "The End of All Things".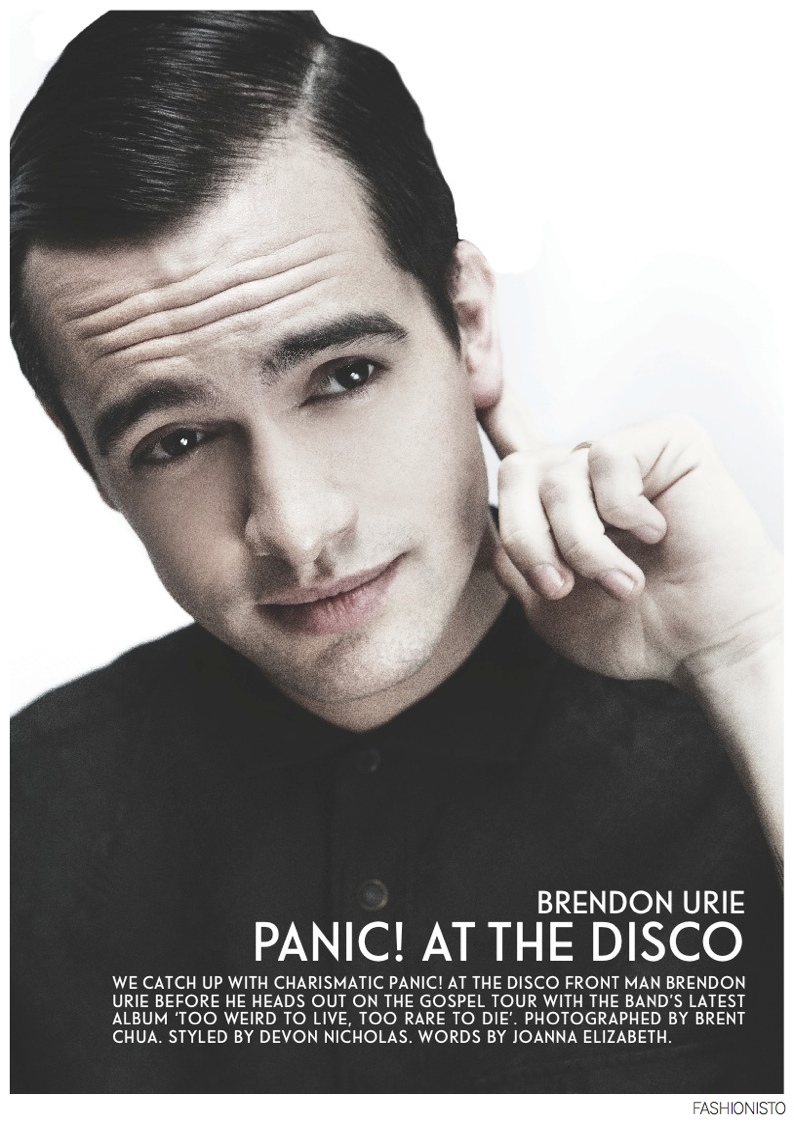 As for the sound of the album, the band's front man says it's all about making something people could get up and dance to. "I wanted to make a dance record, I wanted to make a record I could party to. A party record kind of like something I can experience and dance along to in the club." Urie continues, "and not being so ironic and bitter to everyone that is dancing, but actually joining in and having a great time. I wanted to make music that got people up and dancing. That got people excited about celebrating life in general."
When it comes to more personal subjects like his thoughts on fashion and style, Urie says he is normally a jeans a t-shirt kind of guy but also enjoys the opportunity to be more eccentric at times. "I like to be able to push boundaries with stuff that maybe I wouldn't have worn in the past. I like being able to dress up in a suit every once in a while. Like I'll just go to a grocery store in a suit. I'll be the only dude dressed up really well in Ralph's. They'll be like what the fuck. But I am totally into that." The reference to suits brings up the imagery of the album cover for "Too Weird to Live, Too Rare to Die" where Urie can be seen wearing a well-tailored suit with a cigarette in hand. It calls back to mind days of an era gone-by and cultural phenomenons like the Rat Pack. A far cry from today's standard of jeans and a t-shirt. That desire to stand out from the crowd, also applies to Panic! At The Disco as a group. Urie explains the transformation from the start of the group to now, "In the beginning we had the idea of doing a circus theme with some Elizabethan, 17th century kind of shit. And that was always fun you know I really like wearing costumes and stuff." Now, he describes the band with a more modern yet still flashyaesthetic. "[It's] like a modern twist on classic Vegas like Sinatra if he were alive today--what he would wear. Maybe mixed with a little bit of Liberace, a little bit of sparkle in there."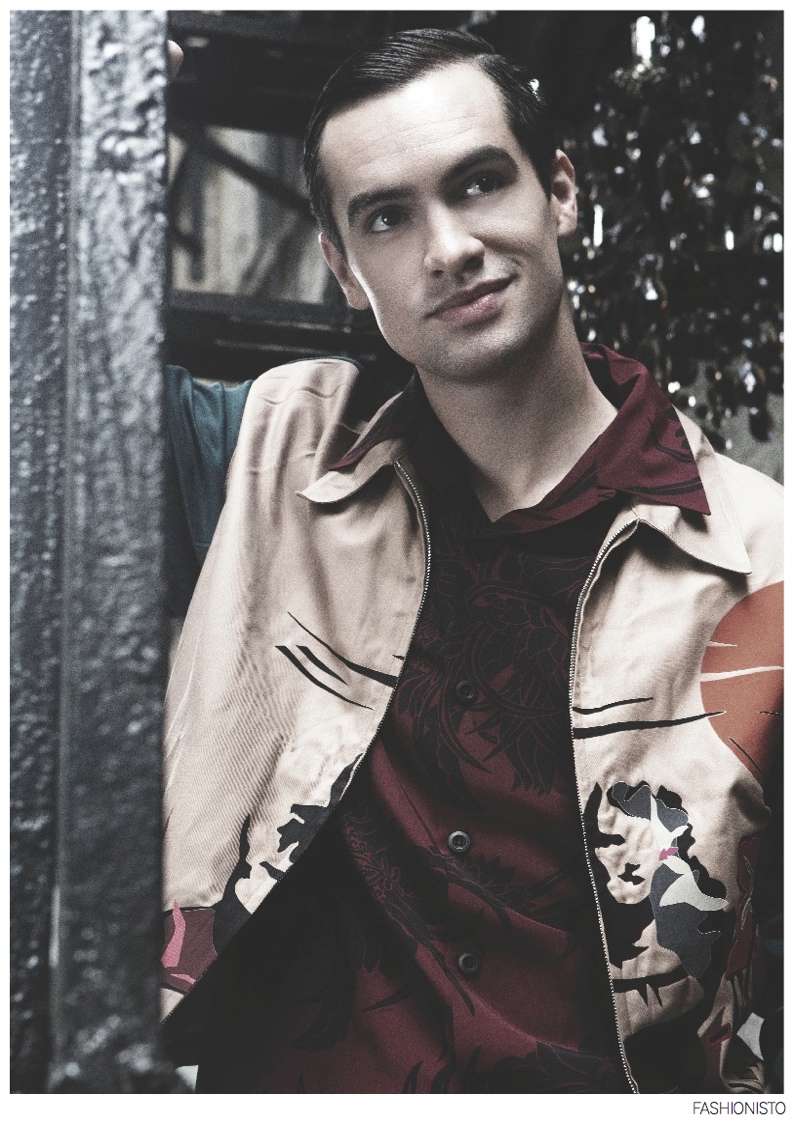 No doubt, the future of the band brings more changes. When asked about what he sees for Panic! At The Disco in upcoming years, Urie's vision goes beyond just the music. "I think that I would like being able to branch out. I've been talking about Broadway and shit. I want to be able to jump into a more visual world. To be able to do a musical or be able to do a movie--or something like that would be really fun." Fashion is also a big part of what he sees in store as well. "Stylistically, like fashion wise, I see it getting crazier and crazier in the best way possible. It's really fun to keep it exciting and surprising for us as well to see what we can get away with wearing. And what kind of excites us in that sense." But in general, Urie ended the interview on an optimistic note, saying, "I think I am really excited about the future, just to see what happens. I am having a blast in the present so I'll see what the future holds."