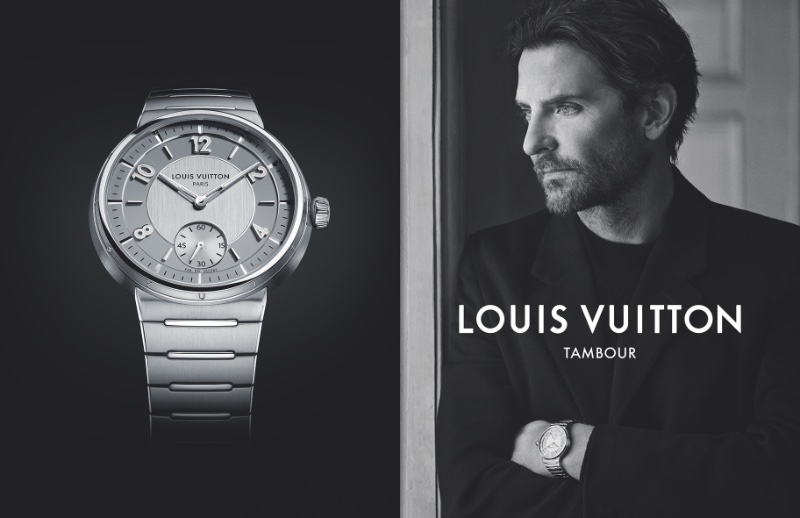 Bradley Cooper's new collaboration with Louis Vuitton for the Tambour campaign builds on his previous involvement with the brand. Having previously been the face of the 2022 Tambour Twenty advertisement, Cooper's continued association represents a natural evolution of his relationship with the Maison. The recent campaign, featuring the automatic 40mm steel style watch, captures the actor in the Musée d'Orsay in Paris, emanating a sense of style that's both current and timeless.
Bradley Cooper for Louis Vuitton Tambour Campaign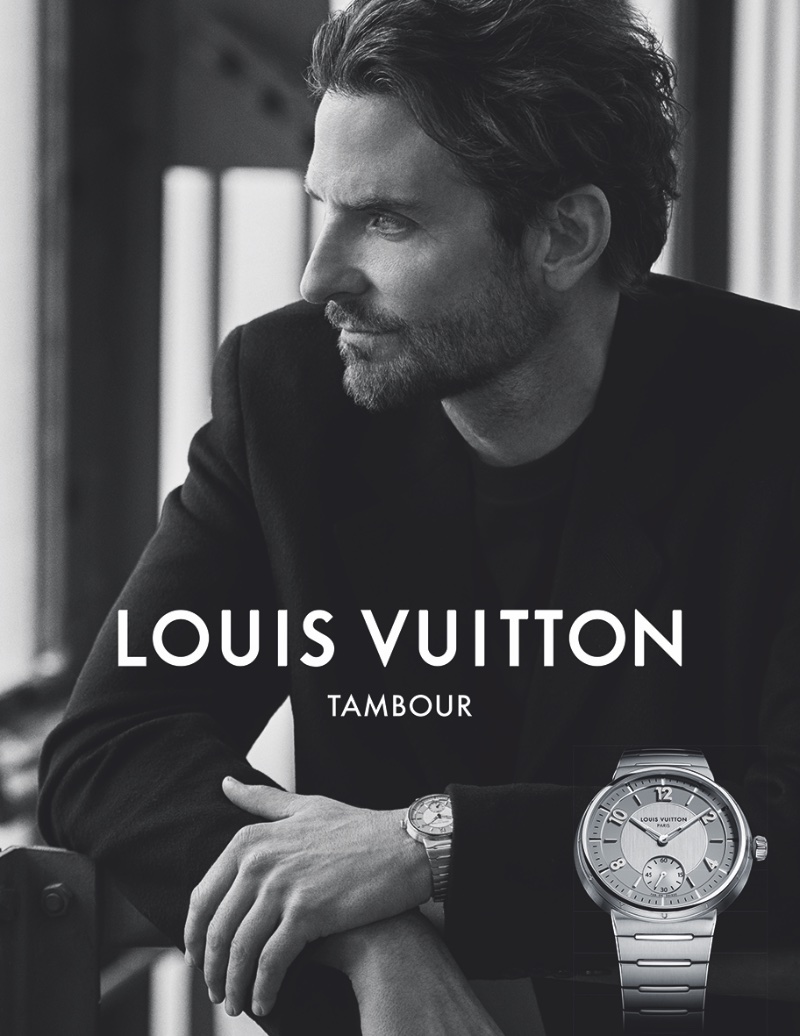 This new Tambour campaign, photographed by Mario Sorrenti, in continuity with the prior one, underscores the synergy between Cooper's persona and the brand's vision. The choice of Cooper for a second time reveals Louis Vuitton's confidence in his ability to embody the perfect blend of modernity and classic elegance.
Furthermore, Cooper's black-and-white images underline a sleek aesthetic that complements the elegance of the Tambour watch. It's a harmonious marriage between contemporary trends and timeless pieces that Louis Vuitton has cultivated.
Louis Vuitton Tambour Automatic Watch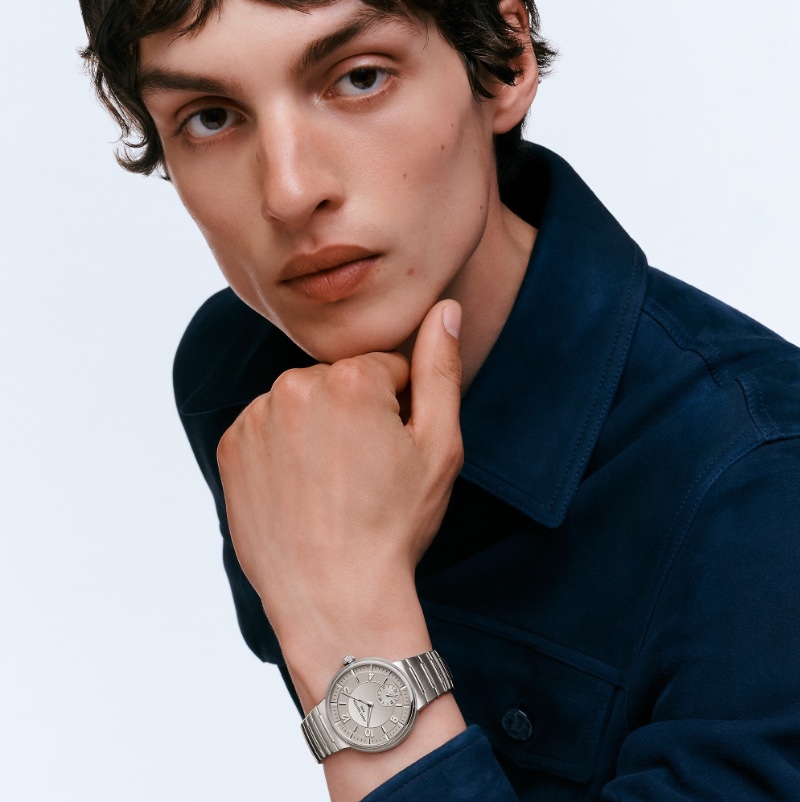 Louis Vuitton's Tambour Automatic 40mm is a remarkable blend of modernity and classic flair, housed in a sleek steel framework. This unisex timepiece boasts a unique metal bracelet integration and a slim case that exemplifies chic sportiness and understated elegance.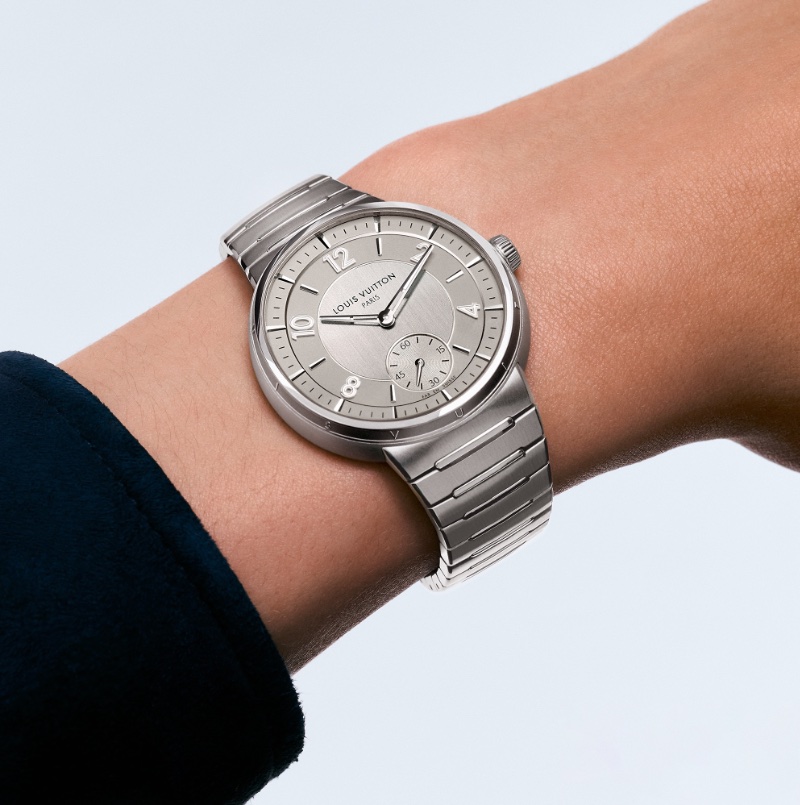 The contrasting finishes intertwine with meticulous details, accentuating the watch's sophisticated appeal. The Tambour's heart is the newly crafted exclusive automatic LFT023 calibre, a testament to its precision and grace, with the signature 'Louis Vuitton Paris, Fab. En Suisse,' it becomes not just a symbol of time but an embodiment of excellence in craftsmanship, uniting masculine and feminine allure in one exquisite design.