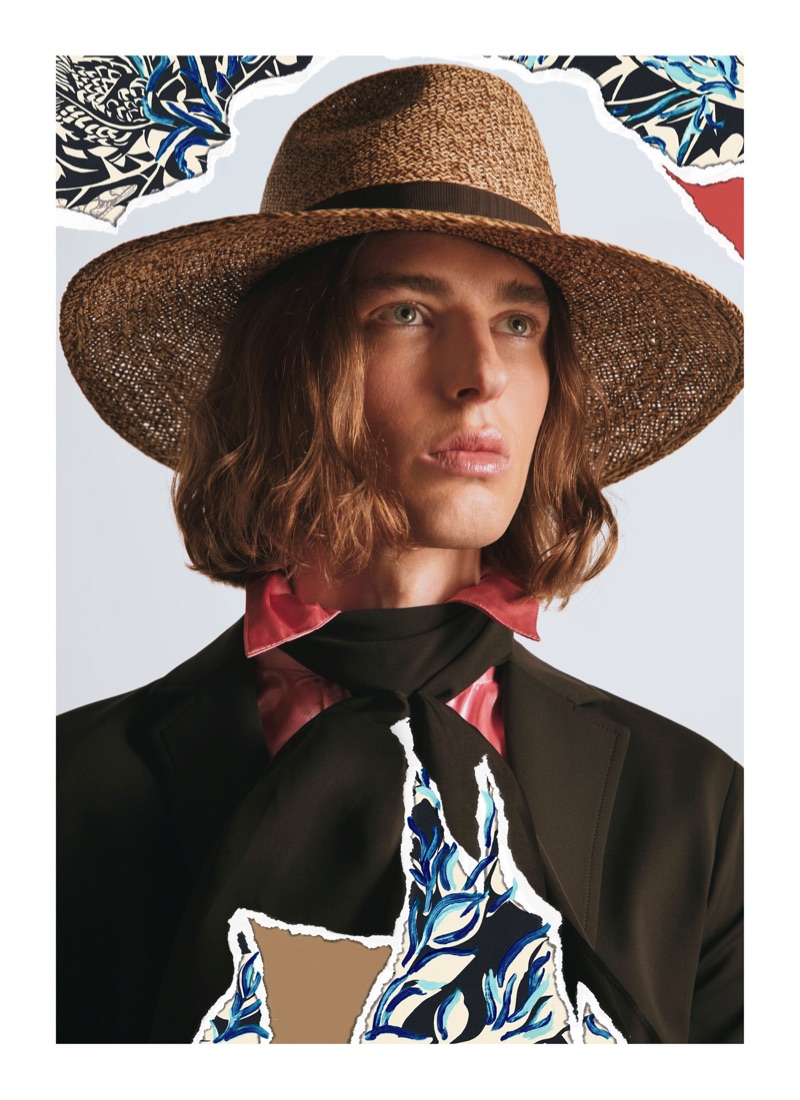 Borsalino excites the senses with a dandy spring-summer 2019 campaign. The fashion brand reunites with photographer Joseph Cardo for the season. He photographs models Samuel Stratton and Igor Kapitanets in Borsalino's choice hats and accessories.
Discussing the outing, Borsalino creative curator Giacomo Santucci shares, What is more beautiful than rediscovering oneself by re-reading one's time? What is a memory if it isn't a rip in remembrance in which we see ourselves again, our lives, understanding its beauty that emerges from the rip and that reforms itself and welds our contemporaneity?
Santucci continues, An artistic action, the rip, the awareness of this remembrance, associated with another artistic action that colors this emerging universe. In a sophisticated and conceptually acrobatic photographic and graphic interpretation, Joseph conveys the idea of memory and of photographic 'art & craft' as a sublimation of joy, beauty and art.
Borsalino Spring/Summer 2019 Campaign