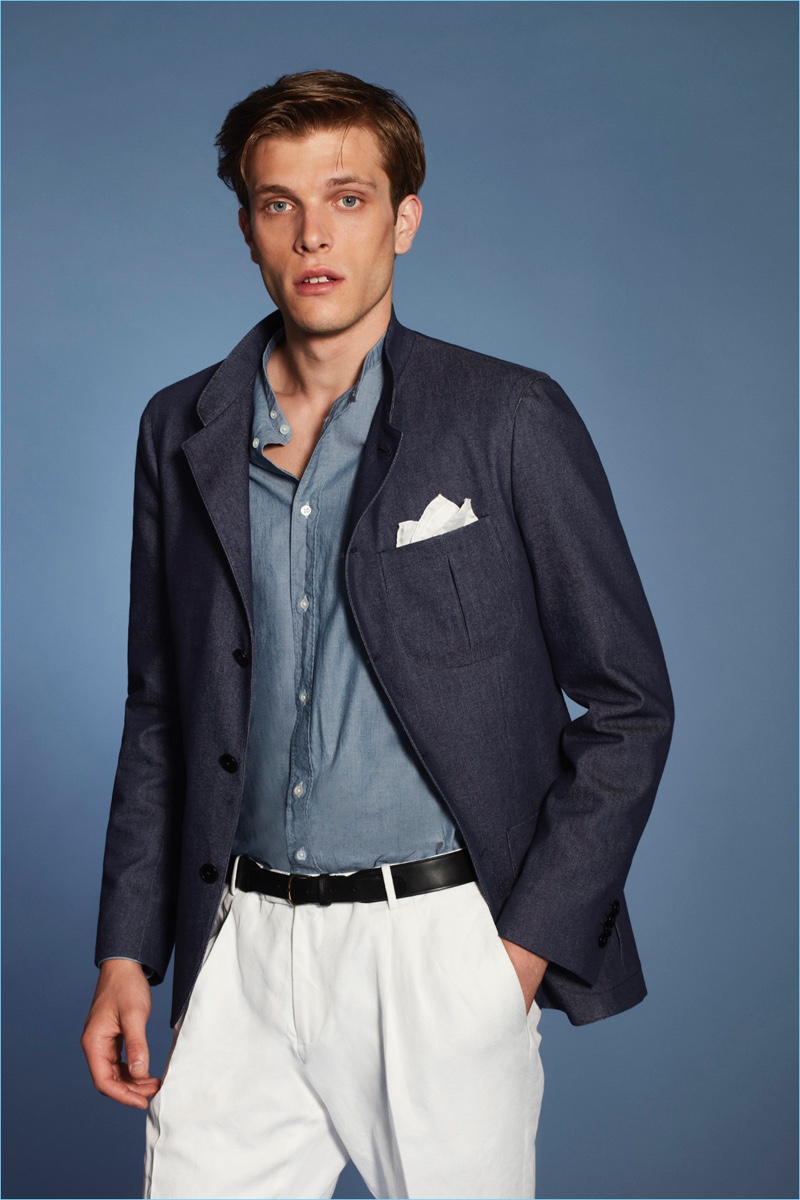 Boglioli recently presented its spring-summer 2018 collection at Pitti Uomo. The Italian brand enlists model Riccardo Romano to showcase its latest designs. Approaching the season, the fashion label keeps in mind the key words lightness and wearability. These ideas manifest themselves into two capsule collections and a must-own jacket. The season effortlessly unfolds with the ranges falling into the categories of Denim and Blazer.
Related: Boglioli Presents Smart Fall '17 Collection for the Fashionable Poet
Denim is easily elevated with shirts, trousers, and jackets cut from Japanese denim. Meanwhile, the Blazer capsule collection includes a look at contemporary style with luxurious shuttle-woven materials. A true hero for the season, Boglioli is proud of its new Riva jacket, which features patch pockets and a certain ease that is relatable enough for casual wear.
Boglioli Spring/Summer 2018 Collection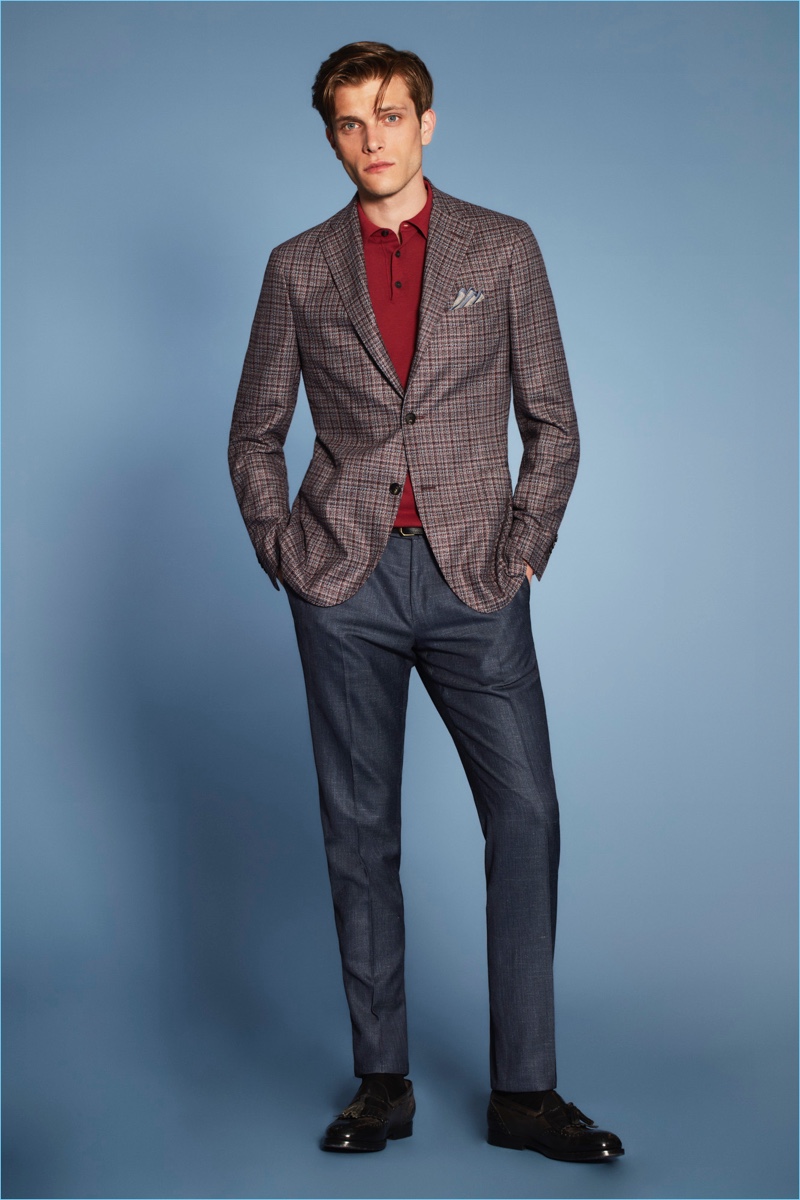 For Spring/Summer 2018 Boglioli presents two capsule collections: Denim and Blazer. The former has been developed across all product categories: jackets, trousers, and shirts. Among the materials used, besides Japanese denim treated with typical Boglioli techniques, there are garments made with precious yarns such as wool and silk, both shuttle and stretch woven.

The Blazer capsule, instead, is inspired by a Victorian echo while maintaining Boglioli's contemporary style. Each garment is made along the lines of the K-jacket and comes with a clutch bag which recounts it origins. The shuttle-woven materials are made with ultra-fine wool which is used in sophisticated weaving patterns such as leno weave. In the single and double-breasted versions, the capsule is offered in blue and tobacco shades, with buttons in pale dull gold.

As for jackets, the new item is the Riva model, an informal garment with a sporting touch; the patch pockets and the lack of revers make it suitable above all for leisurewear. As for other items in the collection, the name comes from one of the noble families of Milan.

The collection draws on historic models, but is profuse with innovation. Indeed, alongside the brand's iconic materials, there is also room for new ideas using check and finely woven fabrics, garment-dyed with an aged effect. This treatment gives the garments a casual but at the same time sophisticated look: the wool which is skillfully mixed with noble fibers such as linen and silk is used in various weaves: rush mat effect, bird's eye, check, and Prince of Wales check with a tricot effect.

Color and texture provide a unique twist to deconstructed jackets and worn-washed suede blouson jackets. The continual research into materials goes hand in hand with colors and shades which favor blue and azure tones. The classic suits and the K-jackets have been renewed in terms of their structure so that the material is even smoother and more comfortable, while leaving unchanged the look and typical finishing touches of the brand.