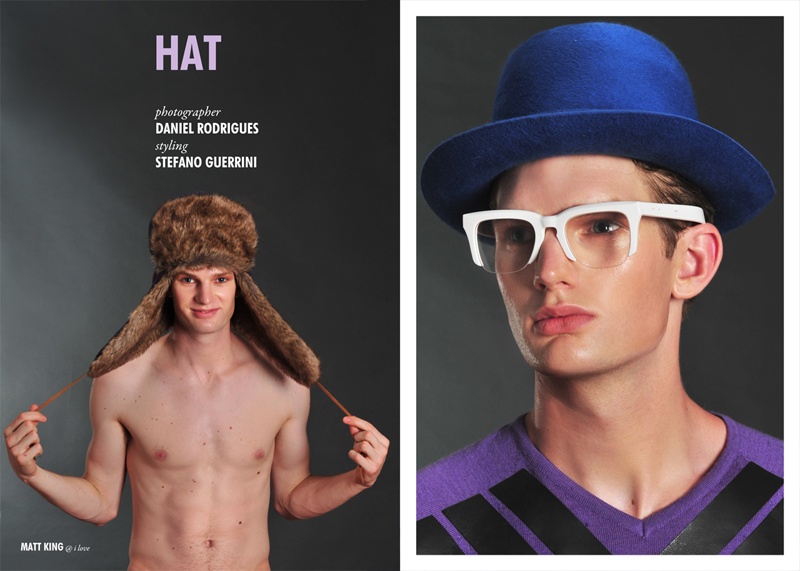 Pin
Left Matt wears hat Kangol for Marc by Marc Jacobs. Right Matt wears sweater Dirk Bikkembergs, archival hat Borsalino and bow-tie Cor Sine Labe Doli.
Hat-They may have been forgotten for a while, but now they are not just any secondary element in the modern man's wardrobe. Hats are returning in our lives as big fashion players, for a style that can be elegant, but also young, disenchanted, and why not? The hat is the main protagonist of our latest exclusive by photographer Daniel Rodrigues and stylist Stefano Guerrini. Showing different sides of their personalities, models Matt King, Demy Matzen, Benoni Loos (I Love Models Management), Christian Garcia, Stefan Knezevic and Gleb Haradkou (Independent Men) are cast in the spotlight. / Grooming by Melissa Marcello. Photo assistance by Alessio Zini. Style assistance by Giacomo Tagliati and Martina Frascari.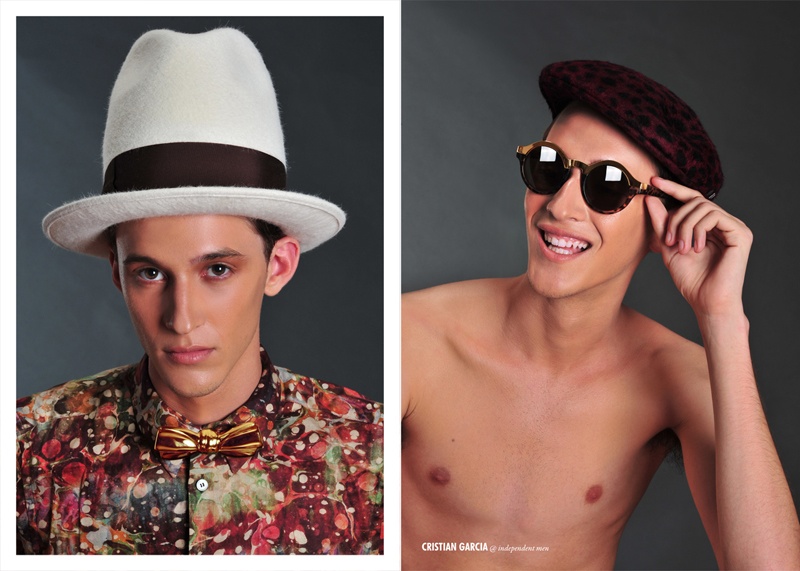 Pin
Left Christian wears shirt Paul Smith, archival hat Borsalnio and bow-tie Cor Sine Labe Doli. Right Christian wears hat Kangol for Marc by Marc Jacobs and vintage sunglasses Archivi Mazzini.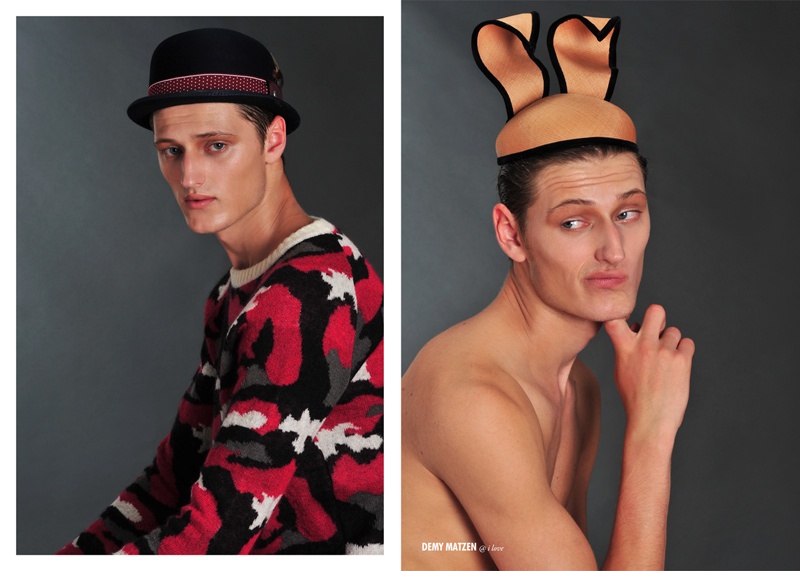 Pin
Left Demy wears sweater MSGM and hat Kangol. Right Demy wears hat Miss Gummo.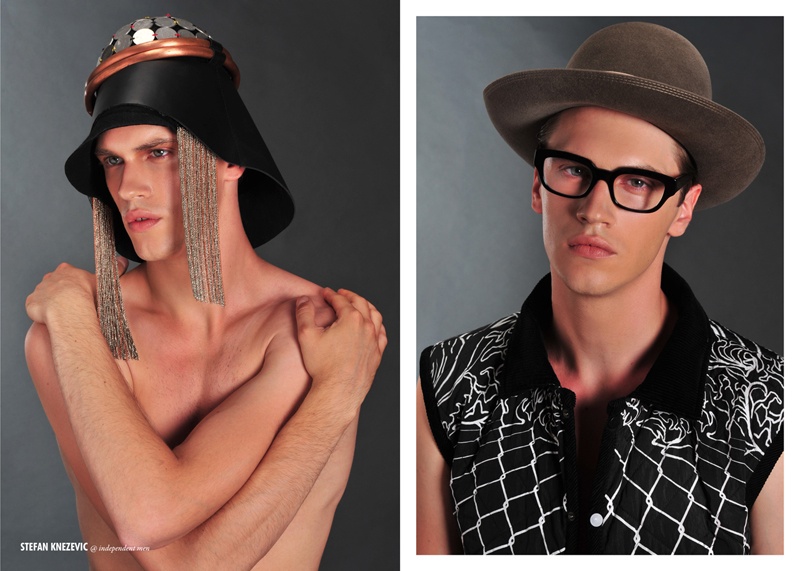 Pin
Left Stefan wears hat Eugenio Maraffino. Right Stefan wears waistcoat Leitmotiv, hat SuperDuper Hats and glasses Lotho.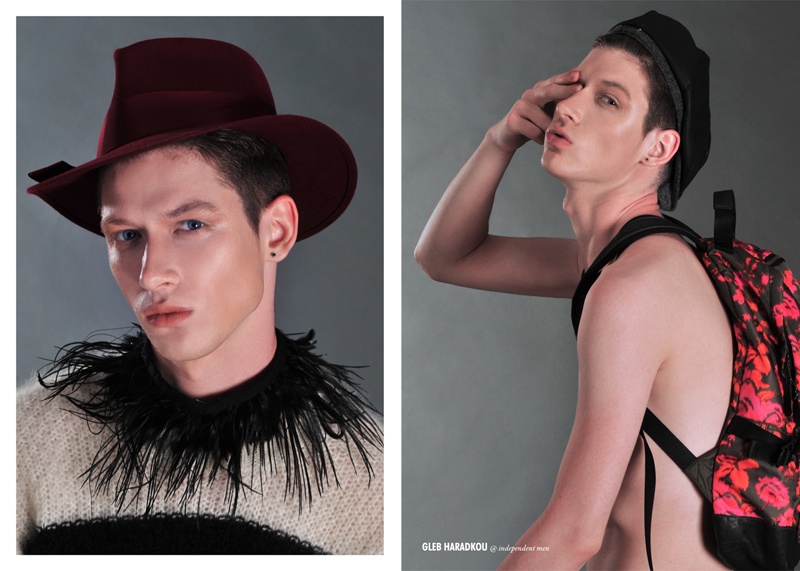 Pin
Left Gleb wears sweater Marni, hat Borsalino and archival neck-piece Radà. Right Gleb wears hat Stetson and backpack MSGM.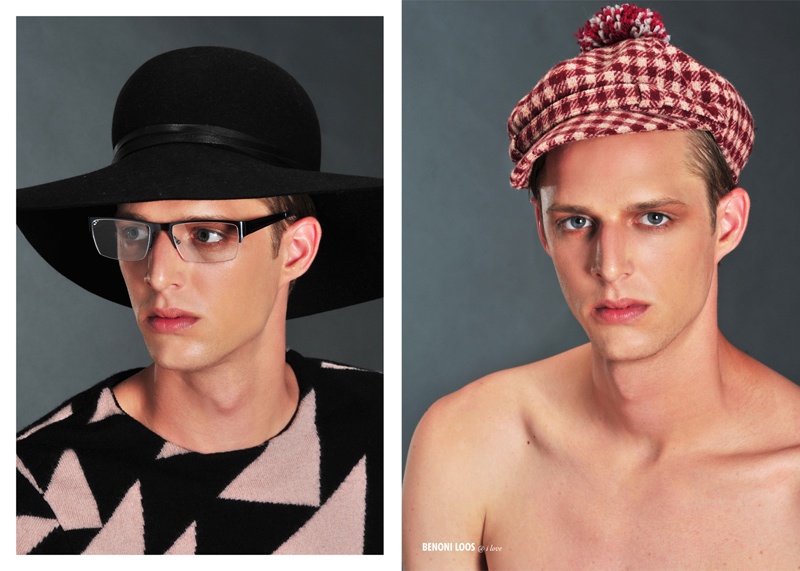 Pin
Left Benoni wears sweater Paul Smith, hat Borsalino and glasses Ermenegildo Zegna. Right Benoni wears hat Stetson.