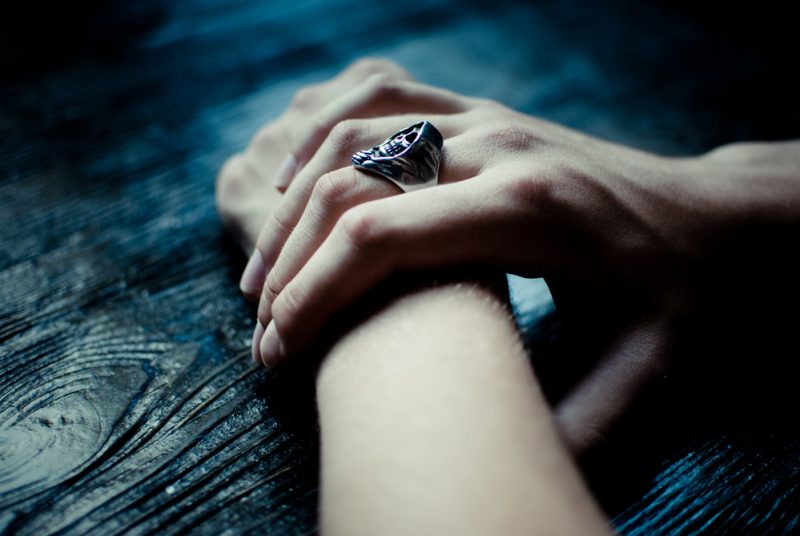 The proper choice of apparel and accessories lets us make a statement, stand out in the crowd, and express ourselves in a creative way. There are so many styles and trends around that only devoted fashionistas can keep up with the fashion. Meanwhile, some things remain unchanged throughout the centuries. When it comes to men's rings, there is a design that has been around for a while. We are talking about skull rings.
It is clear why people wore jewelry with skull symbolism in the past – to honor mysterious creatures, beg for protection, and keep evil spirits away. Today, it seems that people stopped believing in supernatural forces, so why do we still see skull rings on the shelves of fashion boutiques and online stores product such as Tough Skull Ring?
In fact, many individuals still secretly (or on the contrary, quite prominently) harbor faith in magical creatures and spirits that bring luck and success if worshipped. Bikers, for example, flaunt skull accessory as a totem against death. Fast motorcycle riding involves a high level of risk, so such an amulet is not a bad idea. There is a belief among riders that the Grim Reaper when it comes after you, leaves a skull mark on your body. If you already rock this 'mark' the way bikers do, death thinks it has already been here and leaves a man alone.
Anyhow, not everyone is wearing skull jewelry for spiritual reasons. In most cases, this is just a fashionable accessory and a way to attract attention. But don't underestimate skull rings, they hide more secrets than you can imagine.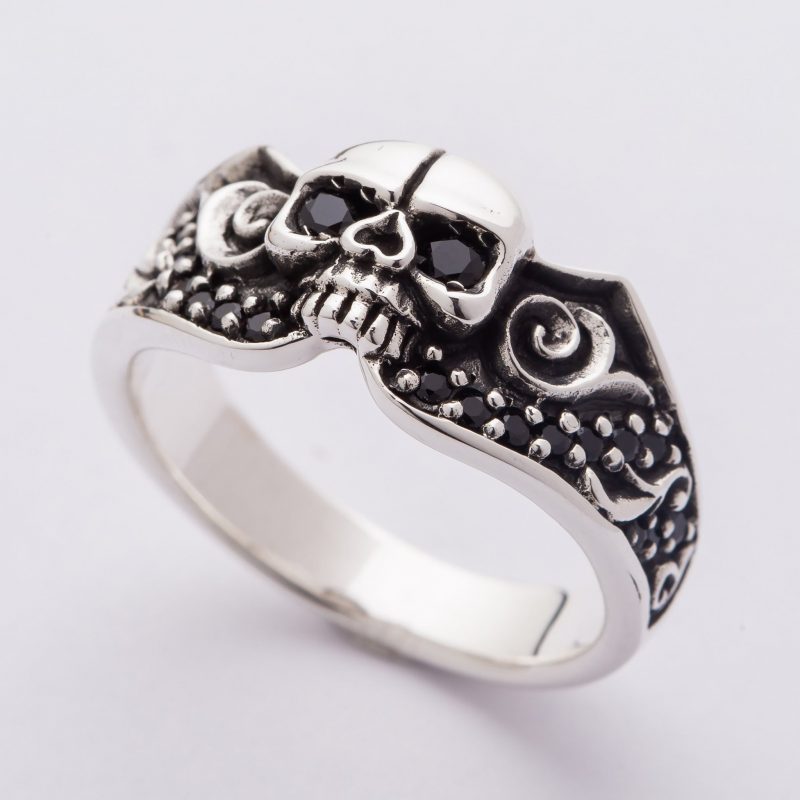 Skull Rings are Available for Everyone
Most people think that a skull is a leftfield symbol and a rare man is able to pull it off. Indeed, a massive skull ring in an office setting feels ridiculously out of place. However, who said that skull bands must be thick and stout? There are models that masterfully hide skulls inside intricate patterns so that you don't have to part with your ring at work. And when you're out of an office, you can afford to wear any design you like.
Surfing the net for a suitable ring, you will find a great deal of men's gothic jewelry, biker gears, and rock attributes; all these items will carry skull symbolism. Small and imposing, classic and fancy, economically priced and extravagant, there are rings for everyone.
They Stand the Test of Time
If you're a wise money spender or you are sure that your fashion sense won't change with time, jewelry with a timeless design will be a spot-on choice. Did you know that Keith Richards has been wearing his famous ring for 40 years? Well, not everyone is a legendary musician but you are able to find an item to accompany your finger on your journey through life.
The good news is that skull rings carry this timeless feature. Among all modern subcultures, bikers were the first to discover these mind-blowing items. It was about 70 years ago and those pieces are still on demand, not only among collectors but also fashion plates. Some things, of course, change (for example, biker rings used to be yellow-ish since they've been crafted from melted coins; today, classic biker rings feature silver finishing), but the vibe and feel remain the same.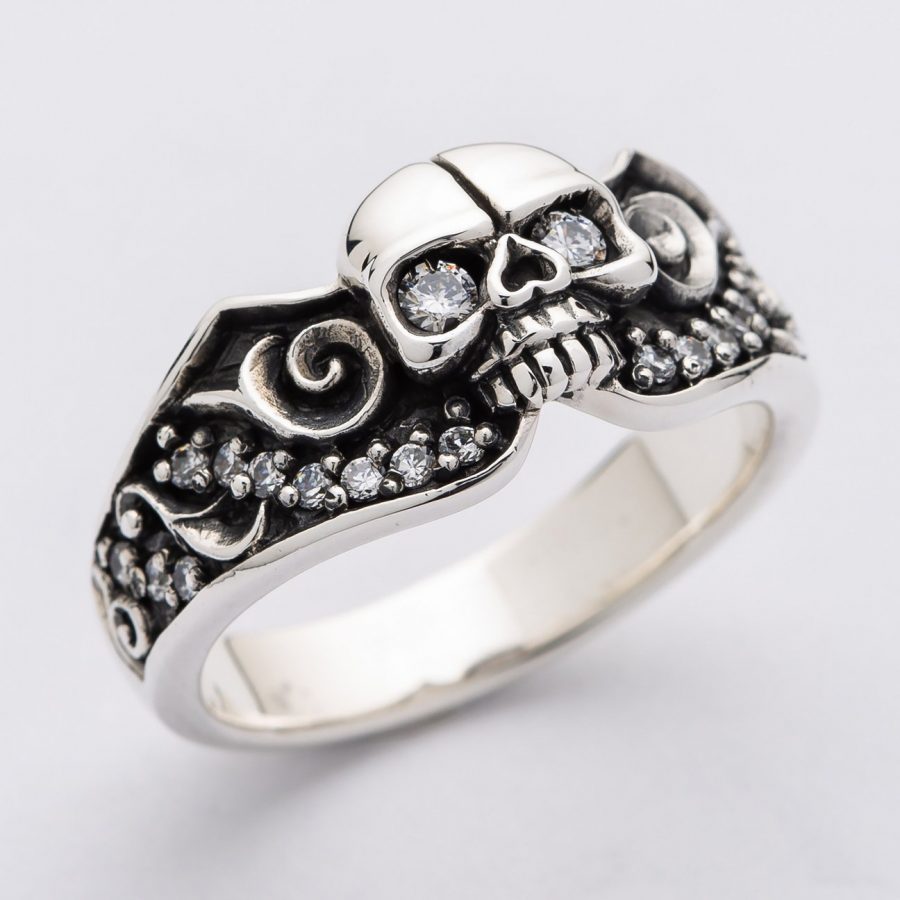 They are Durable
Despite the fact that jewelry is constructed from various materials, skull rings are characterized by rather a conservative approach to metal choice. As we have already pinpointed, silver finishing is much popular than other options. It makes sense considering who started the trend. Bikers love silver because it matches chromed motorcycle parts. Goths are children of the night who worship the moon, and silver is the moon metal. Satanists are influenced by ancient cults and alchemy teachings; both used silver in their rituals and experiments.
The love for silver (as well as its substitutes) also has a utilitarian ground – it is incredibly durable and plastic. If a men's skull ring features solid metal, you don't have to worry that you might break or bend it. Pliability means that you can forge any shape and design as well as apply various treatment methods to achieve a nice finishing. Skull rings are polished, roughened, blackened, matted, engraved, embossed, bejeweled… everything it takes to create one hell of a ring.
Last but not least, skull rings are unbelievably inexpensive so there is no reason to deny yourself the pleasure to purchase one if it is your thing.