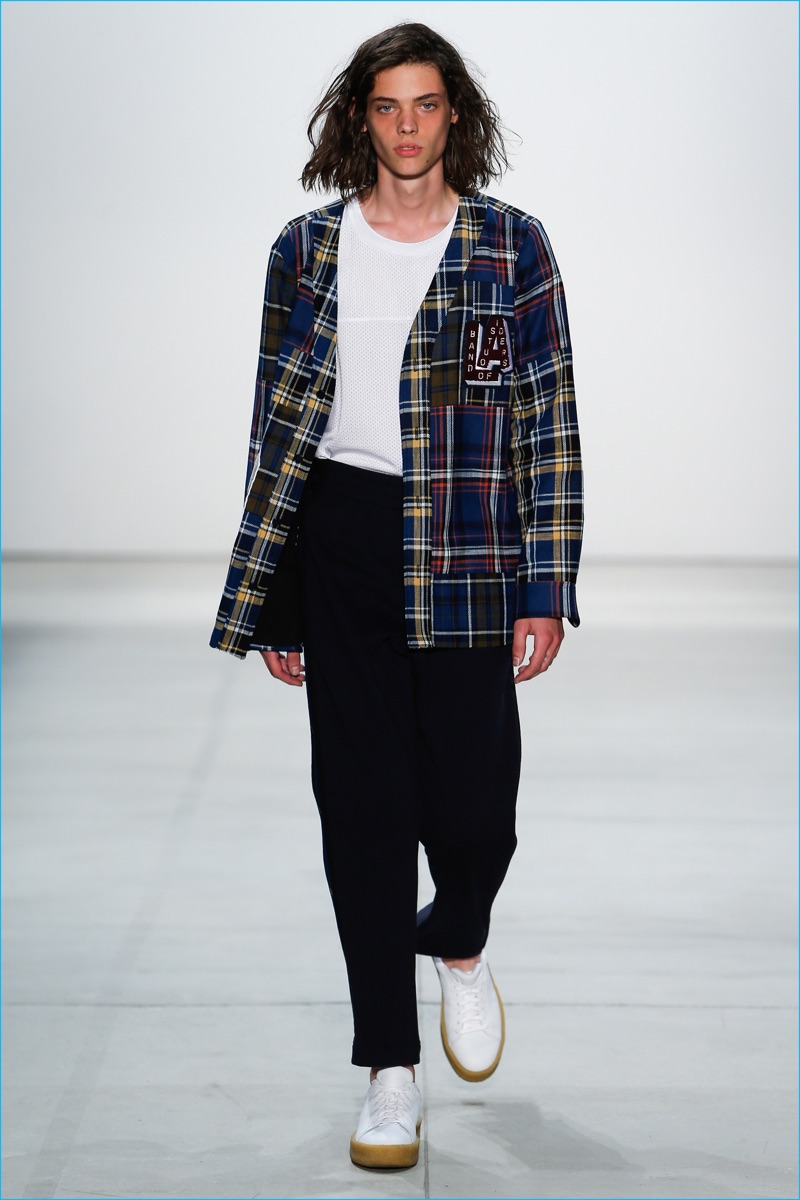 A little more than a year after its closure under the leadership of Scott Sternberg, fashion brand Band of Outsiders returns with a new design team. Unveiling their debut collection for the label, Niklaus Hodel, Matthias Weber, and Florian Feder presented spring-summer 2017 fashions during New York Fashion Week.
Related: But Why? The New York Times Talks Band of Outsiders Closure
Now referred to as Band of Outsiders Los Angeles, the brand revisits local street culture with a laid-back attitude. Abandoning the shrunken signatures of the past, Band of Outsiders presents relaxed silhouettes. Subverting trademarks of the preppy archetype, collarless plaid jackets, crisp white t-shirts, slouchy trousers, oversized v-neck sweaters, and varsity jackets define the season.
Band of Outsiders Spring/Summer 2017 Men's Collection