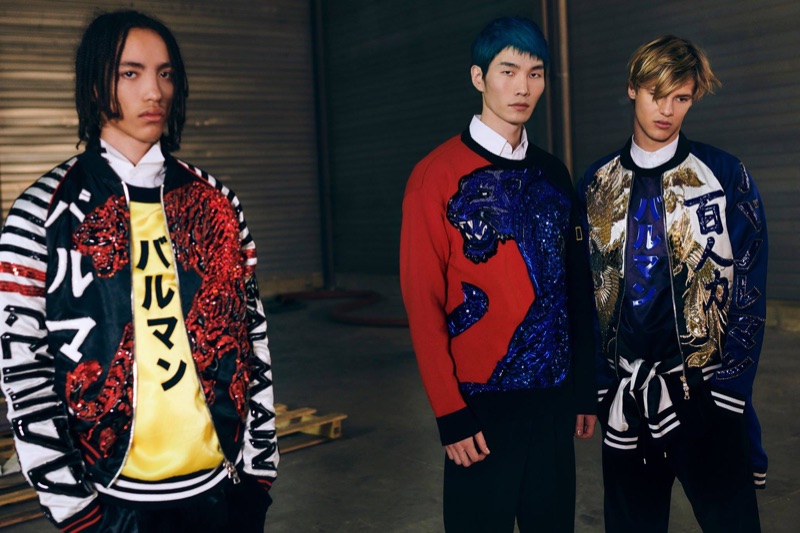 Balmain celebrates its diverse army by looking east for its pre-fall 2019 collection. Olivier Rousteing cites Tokyo as his inspiration for the season. Rousteing explains, My men's pre-fall collection celebrates the boldness of modern Japanese design. Anyone who's ever experienced the intoxicating buzz of Tokyo's streets—whether in person or via films, photos or music videos—knows that the dazzling neons of Ginza, the imaginative stylings of Harajuku and the vibrancy of Shibuya reflect the distinctive more is more spirit that sets today's Japanese design apart.
Related: Balmain Channels Michael Jackson for Spring '19 Collection
The designer continues, That dynamic and singular aesthetic, with its eye-popping palettes, one-of-a-kind graphics, unique illustrations and densely packed layouts, provides an incredible amount of inspiration. Showcasing a diverse lineup of styles, models Elias de Poot, Jo Wonil, Emil Wikstrom, and Andrew Nelson star in Balmain's new lookbook. The models sport a mix of streetwear-inspired numbers and embellished pieces that capture the spirit of Rousteing's Balmain.
Balmain Pre-Fall 2019 Men's Collection