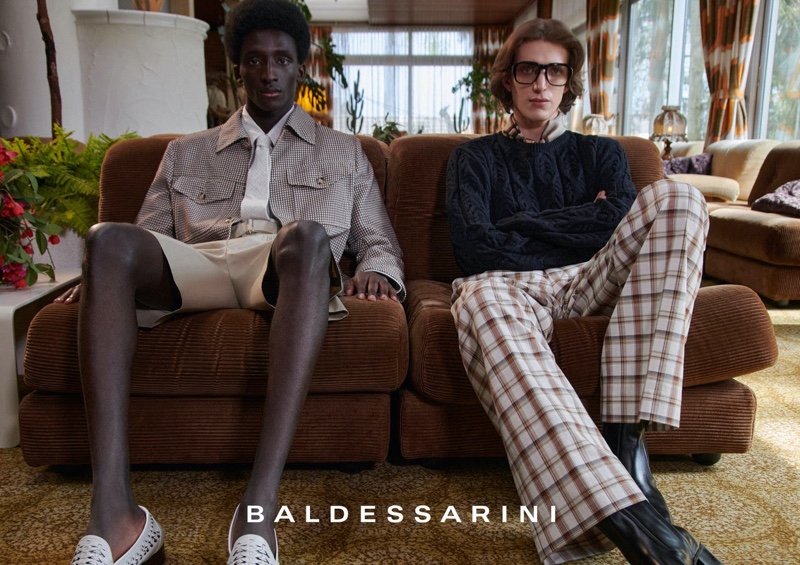 Baldessarini fuses past and present for its spring-summer 2022 collection. The fashion brand delivers a nostalgia-fueled outing inspired by the sixties. Highlights for the new season shine in a retro-themed campaign.
The advertisement takes us to Berlin, Germany, where models Xavier Buestel and Amadou come together as the faces of Baldessarini's latest collection. Muses for the decades, the models appear before Andreas Ortner's camera lens. Ortner captures Xavier and Amadou on a vintage set that complements the collection's sixties inspiration.
Related: XAVIER BUESTEL IS A CHIC VISION FOR COMMONS & SENSE MAGAZINE
Baldessarini creative director Florian Wortmann guides a spring, rich in neutral brown tones with colorful accents. Meanwhile, Daoud Daftari styles Baldessarini's spring-summer 2022 collection. Woven jackets, graphic shirts, ribbed polos, and more come together for the smart season.
Baldessarini Spring/Summer 2022 Campaign