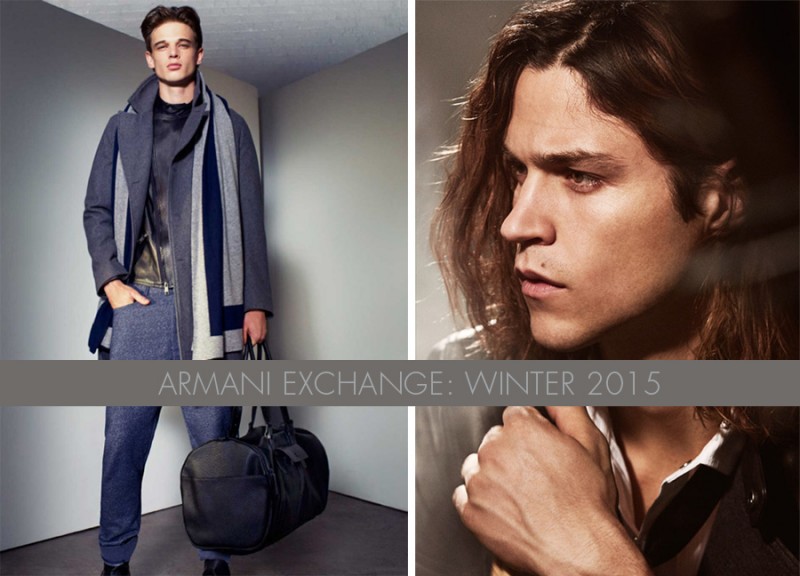 Armani Exchange embraces the change of seasons with the unveil of its winter 2015 advertising campaign. After starring in the brand's fall outing, models Miles McMillan and Sang Woo Kim return. Featuring tight frames, the spotlight is put on essentials such as the leather jacket and choice winter accessories.
Related: Armani Exchange Delivers Sporty Menswear
Continuing its new season focus, Armani Exchange also rounds out its key looks with model Andre Bona. Embracing a sporty aesthetic, joggers and active wear contribute to a youthful selection.