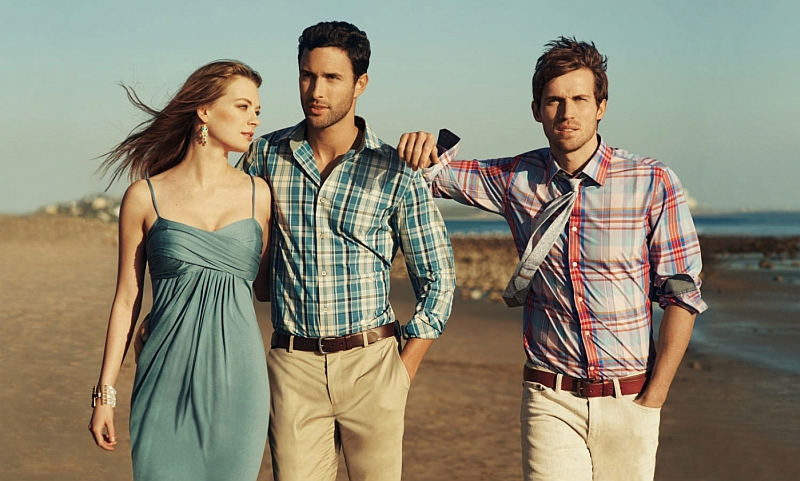 Pin
Malibu Getaway–Banana Republic gears up for an early summer with their latest campaign photographed by the talented Peter Lindbergh. Venturing to the beaches of Malibu, the retailer finds their new stars in Andrew Cooper and Noah Mills. Outfitted by Lori Goldstein, the duo don a relaxed take on luxury, perfect for a welcomed season of warm weather. Getting a behind the scenes scoop, Andrew answers questions about his Malibu Getaway…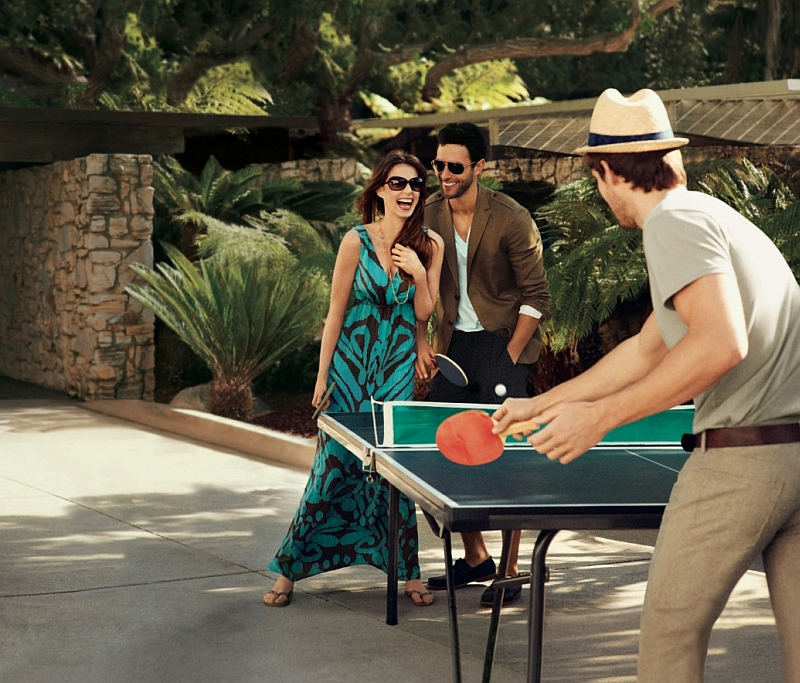 Pin
What are your summer must-haves this season?
Andrew Cooper: My summer look is always comfy, light fabrics, good shirts and a good shoe or I am big into this Italian shoe brand car shoe. Always finish with good sunglasses…you can't go wrong with vintage ray ban.
How would you describe your individual style?
Andrew Cooper: I wear jeans most of the time with a t-shirt and am big on good accessories–a good watch, belt and shoes.
What do you love about madras–what is your favorite way to wear?
Andrew Cooper: For me, I love a good pair of shorts with a white shirt and brogues or jeans with a madras shirt rolled up is a winner.
What was your experience like shooting the campaign?
Andrew Cooper: It was a great thing to be part of and great to shoot with Peter Lindbergh. Also was a good chance to catch up with Noah who I have not seen in a long time. The house we shot in was great and playing ping pong or being thrown in the pool is a good day's work. I think the images will be a great feel like summer fun with great clothes.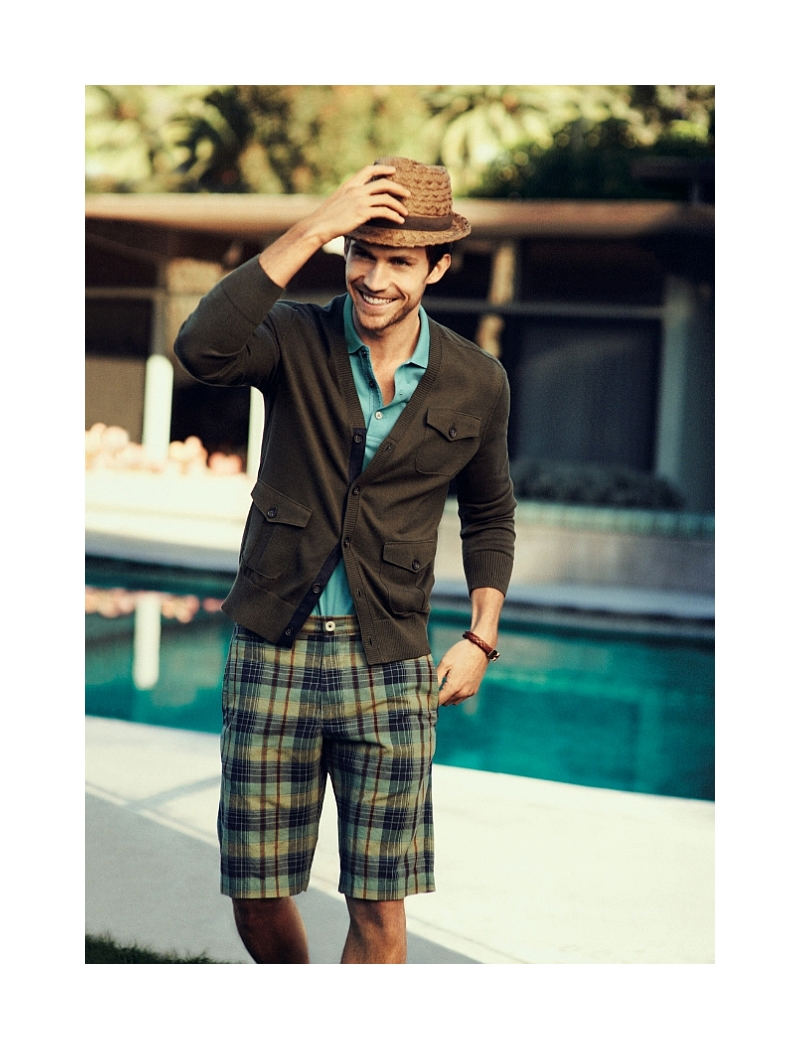 Pin
Do you have a pre-shoot regimen?
Andrew Cooper: I just try and get some sleep and rest before as I am either traveling or at home with two kids who are full on. But in general just drink tons of water on the plane and have a run or exercise when I get off a flight.
Any inside tips on Malibu?
Andrew Cooper: Every time I go to Malibu, I never want to leave the great weather, wine and food and the lifestyle is so chill. I love shutters on the beach where we stayed and there is a great Caribbean restaurant called Cha Cha Chicken, which was cool. Also a big fan of Fred Segal in Santa Monica.
Do you have plans to be beach-side this summer?
Andrew Cooper: I plan to beach this summer in the northern part of Sardinia in a place called Costa Smeralda….I can't wait.