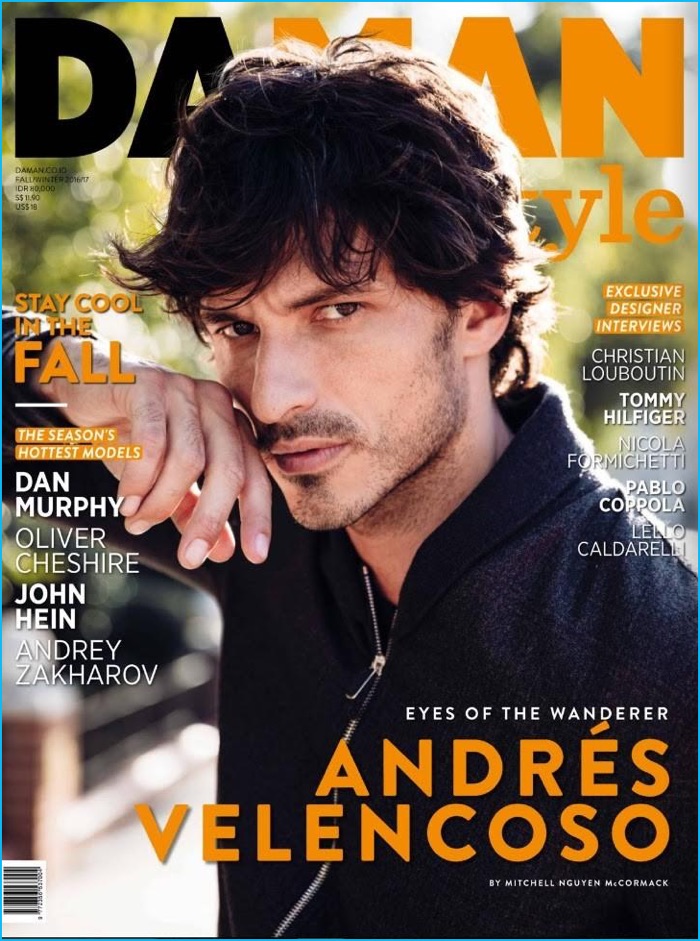 Andres Velencoso is ready for his close-up as he covers the fall-winter 2016 edition of Da Man Style. Photographer Mitchell Nguyen McCormack captures Andres for the cover story, venturing outdoors with an autumn style narrative. Andres wears designer outfits for the occasion, modeling the latest from the likes of Bottega Veneta and Alexander McQueen. Gravitating towards essentials, Rose Forde styles Andres in crewneck sweaters, long coats, and relaxed trousers.
Related: Andres Velencoso, Baptiste Giabiconi + More Star in GQ Australia Collections Story
Editorial: Andres Velencoso for Da Man Style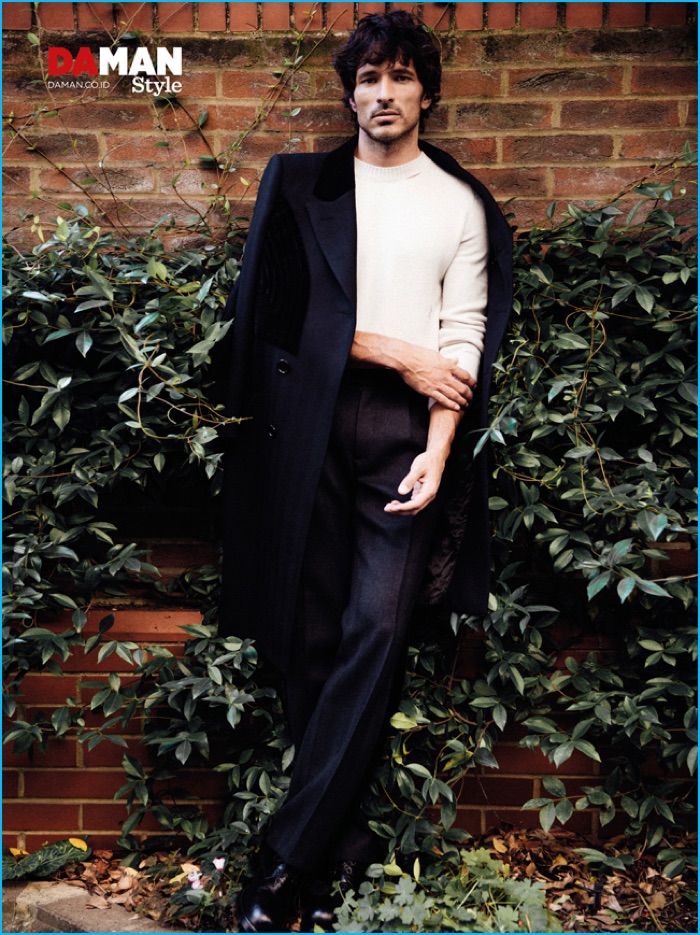 Talking to the magazine about how modeling has changed since he started in 1998, Andres shares, "Now, all the social media celebrities are turning into models. My challenge is to stay on top of the business and still work." The 38-year-old model continues, "For that, you need to work even harder, hustle more and be competitive with the young models. I'm quite happy to be lucky at my age, however, and I don't have much competition, anyways." Read more on DaMan.co.id.