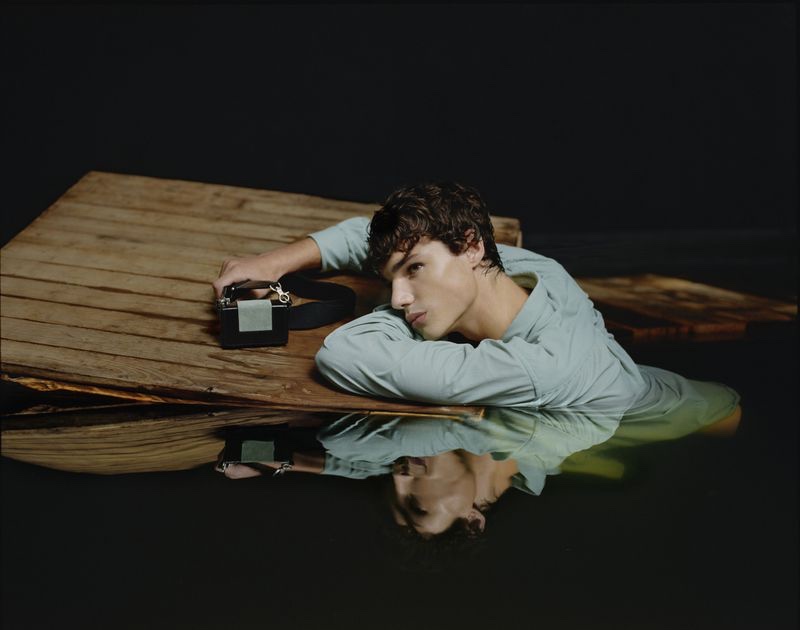 AMI Paris reunites with photographer Michael Bailey Gates for its spring-summer 2021 campaign. Creative director Julien Gallico collaborates with Gates for the advertisement. The outing exudes sentiments of optimism–a current reoccurring theme for the fashion industry at large.
Gates photographs models Adam Bahsoon, Fernando Lindez, Jeranimo van Russel, Jie Zheng, Lily McMenamy, and Mamadou Diagne for AMI's latest campaign. The models appear in striking portraits, which resonate with quiet confidence. Appearing against stark backgrounds, the models stand out in AMI's monochromatic ensembles.
Related: AMI Brings the Drama with Spring Campaign
Pau Avia styles AMI's advertisement, working with the chic designs of Alexandre Mattiussi. Relaxed tailoring is front and center for the season with subdued but colorful tones. Meanwhile, Mattiussi adds excitement with modern cuts in the form of pleated shorts, sleeveless tops, shrunken leather jackets, oversized corduroy shorts, and more.
AMI Paris Spring/Summer 2021 Campaign