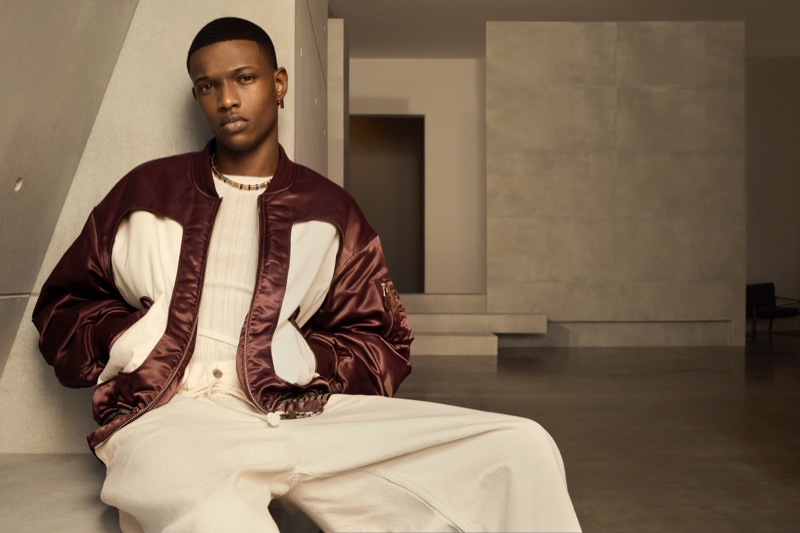 AMBUSH unveils its first campaign with an outing for spring-summer 2021. The Japanese fashion brand enlists the help of photographer Ethan James Green to make history. Green shares the moment with fresh face Malik Anderson, who recently graced the pages of GQ México. Styled by Carlos Nazario, Malik commands attention in AMBUSH's voluminous shapes for the season.
Related: Ethan Returns to Spotlight with Calvin Klein #MyCalvins Campaign
Malik takes to a set that mirrors AMBUSH's design philosophy. Set designer Julia Wagner mixes elements inspired by modern Japanese architecture with Italian furniture. Front and center, Malik, is a contemporary vision in monochromatic numbers.
Malik perfectly represents the brand in its "(re)beginnings" as "young, but with a timeless and powerful maturity and elegance." He captures "the spirit of AMBUSH– the youths [they] once were," with a piece of that same energy that they still exhibit today.
AMBUSH Spring/Summer 2021 Campaign