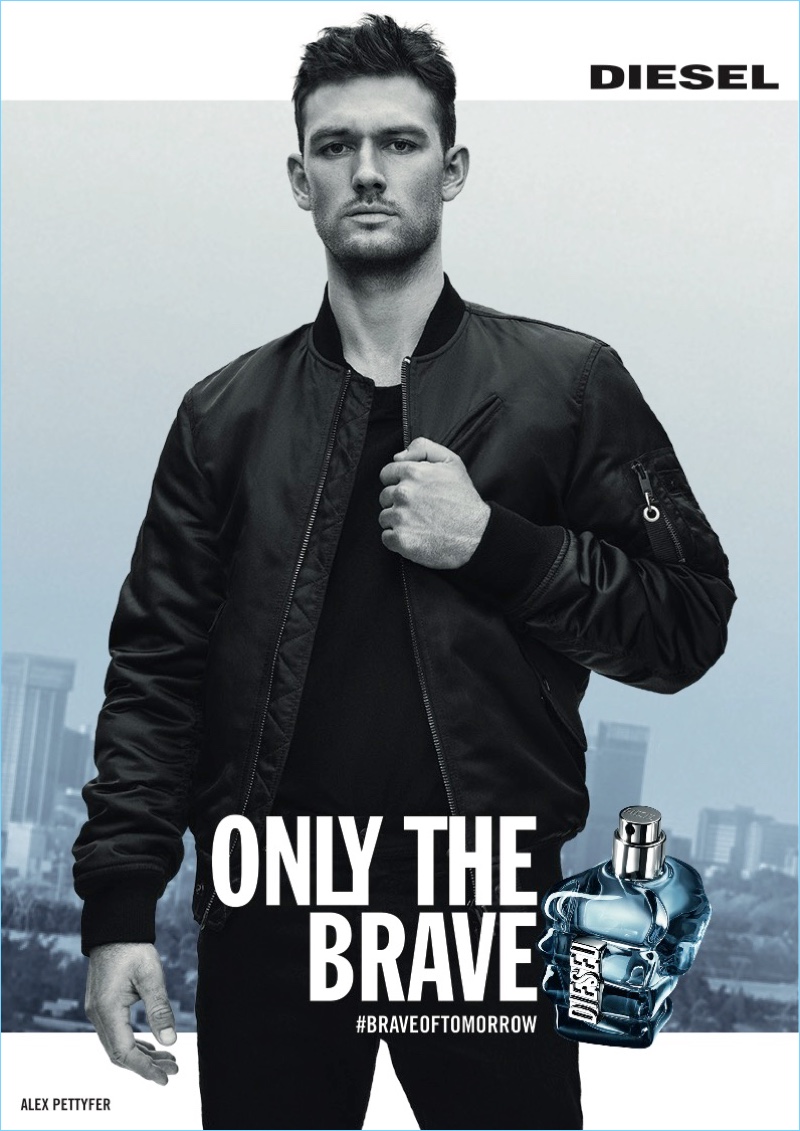 Diesel unveils a new campaign for its popular fragrance Only the Brave. The advertisement stars British actor Alex Pettyfer. He represents the spirit of the fragrance with his own dreams. At the age of 15, Pettyfer set out on his own adventure to Los Angeles, where he was cast as Alex Rider in the movie Stormbreaker. Since, Pettyfer appeared in films such as Magic Mike, I Am Number Four, and Endless Love.
Related: Boyd Holbrook is "Bad" for Diesel Fragrance Campaign
Ahead of directing and starring in Back Roads, Pettyfer plays Diesel's latest leading man. The 27-year-old leads Diesel's brave crew. They include athletes Bjorn De Klerc and Jason Paul, dancers Les Twins, British DJ Jonas Blue, as well as long boarders Lee Juae and Cassandre Lemoine. Meanwhile, Gregory Harris photographs the campaign with a message of tolerance, kindness, and generosity through sports, arts and the media.
Alex Pettyfer for Diesel Only the Brave Fragrance Campaign