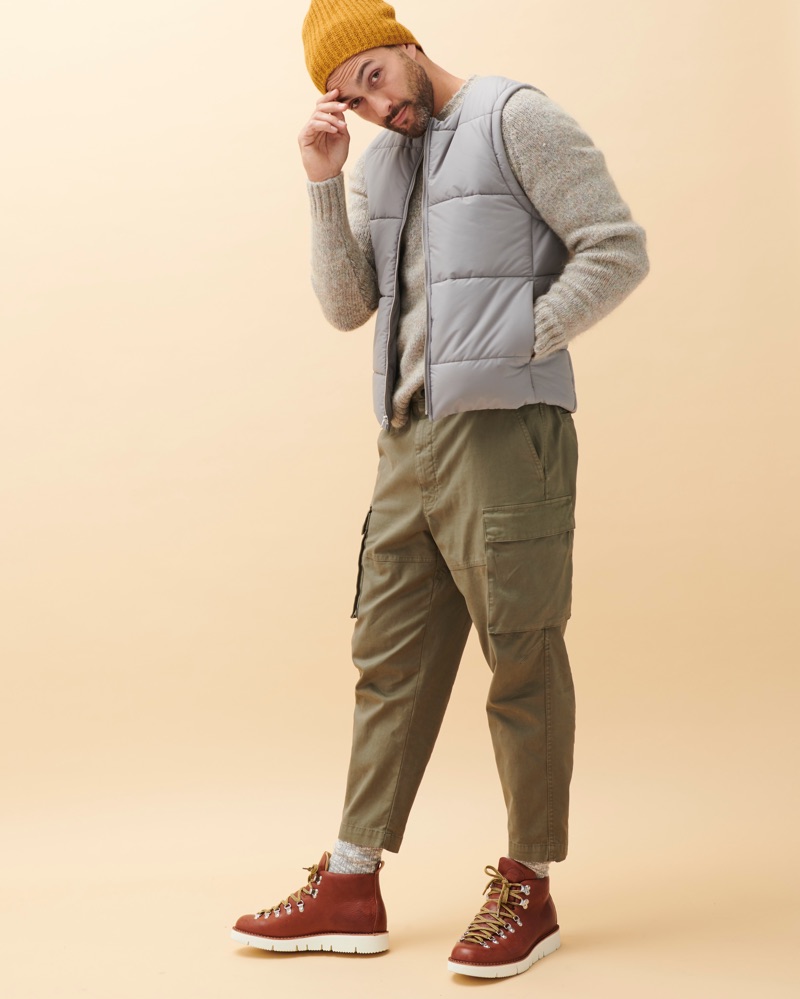 On the heels of a spring collection, Somsack Sikhounmuong's first fall outing for Alex Mill launches. The cofounder and creative director explains the direction behind the season. This first ever Fall collection is an evolution of our belief that style should be easy, understandable, and still stir emotion. Sikhounmuong continues, Alex and I both believe that people don't need more clothes but they do need the right clothes, and looking great can be easy.
Related: Alex Mill Launches Easy to Wear Essentials for Spring '19 Collection
Talking about style today, Sikhounmuong adds, We think there is an opportunity in fashion today for really good clothes that aren't overdesigned, overcomplicated, that are relevant and personal but not trendy, to wear forever. Sikhounmuong's design philosophy is front and center for Alex Mill's fall 2019 lookbook. Models Noah Mills and Charles Oduro embrace straightforward style in a wardrobe of interchangeable pieces. The models sport key pieces, which range from cargo pants and a corduroy jacket to cozy marled sweaters.
Alex Mill Fall 2019 Men's Collection