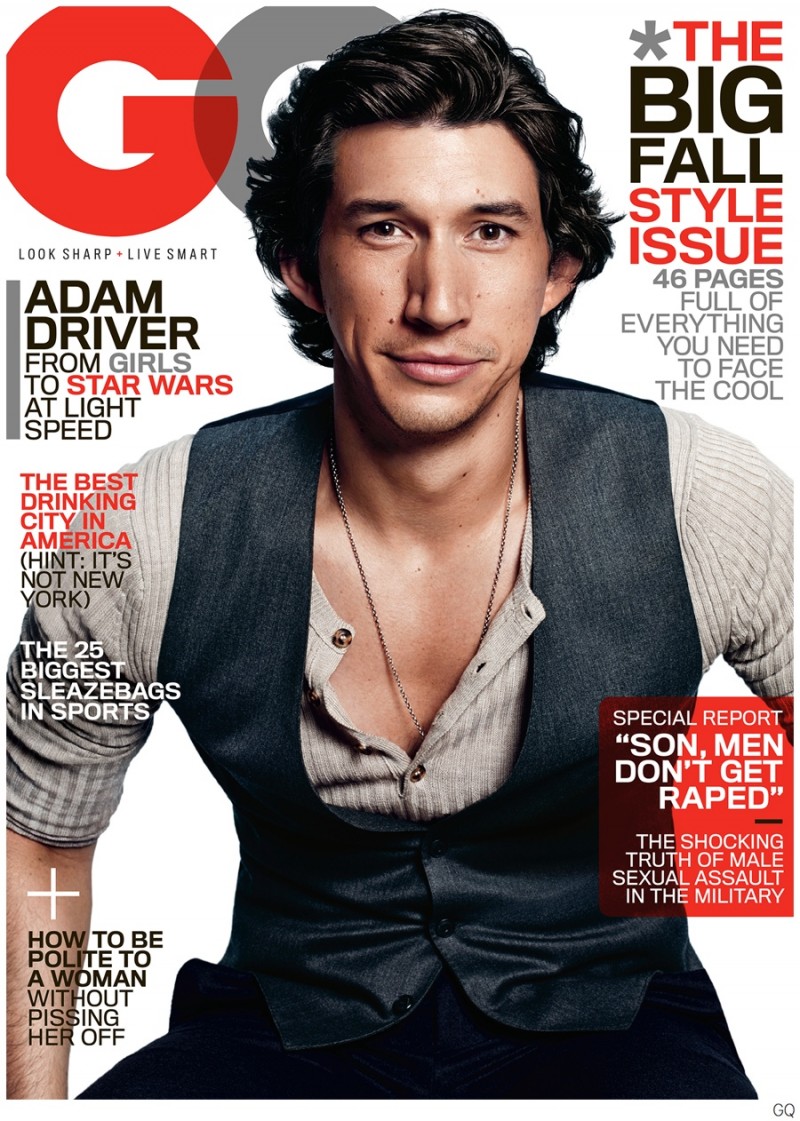 A Whole New Breed of Leading Man
'Girls' actor Adam Driver covers the coveted September 2014 issue of GQ. Photographed by Paola Kudacki, Driver delivers a charming image, dressed in a knit henley and tailored vest. One of the stars of the upcoming anticipated reboot of 'Star Wars', Driver talks to the magazine about life and acting. Driver explains, "Here's the thing. Life's shitty, and we're all gonna die. You have friends, and they die. You have a disease, someone you care about has a disease, Wall Street people are scamming everyone, the poor get poorer, the rich get richer. That's what we're surrounded by all the time. We don't understand why we're here, no one's giving us an answer, religion is vague, your parents can't help because they're just people, and it's all terrible, and there's no meaning to anything. What a terrible thing to process! Every. Day. And then you go to sleep. But then sometimes, things can suspend themselves for like a minute, and then every once in a while there's something where you find a connection." Read more at GQ.com.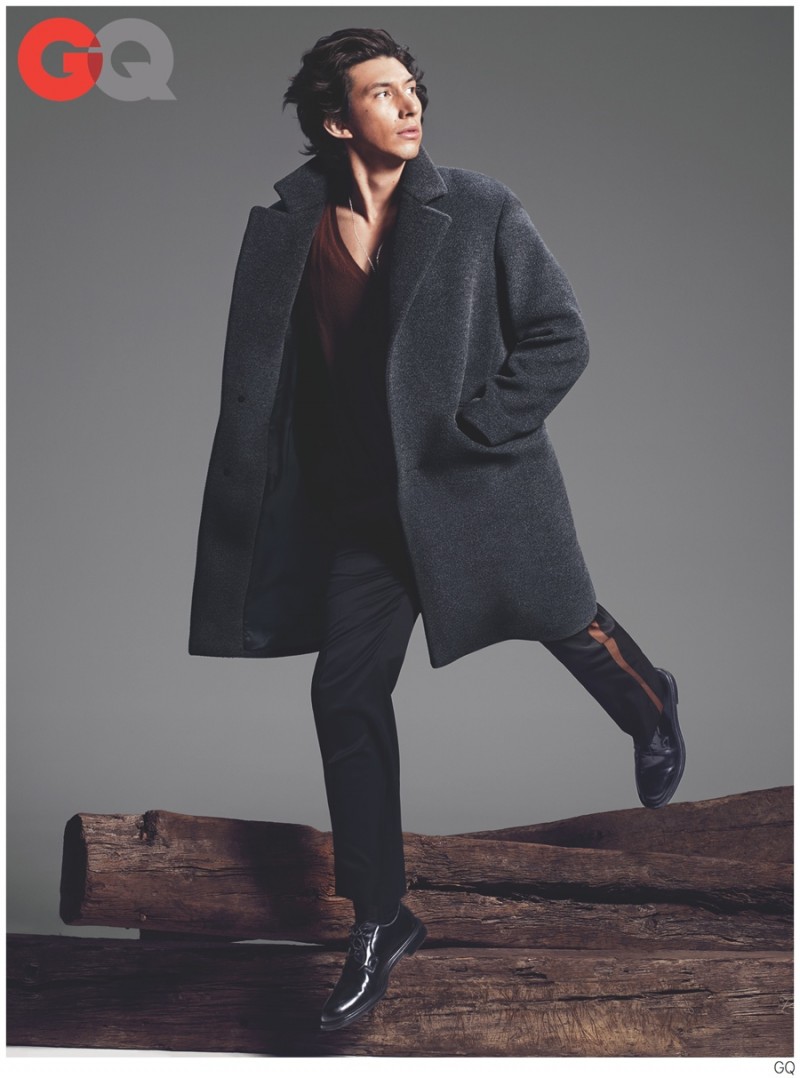 Enjoyed this update?