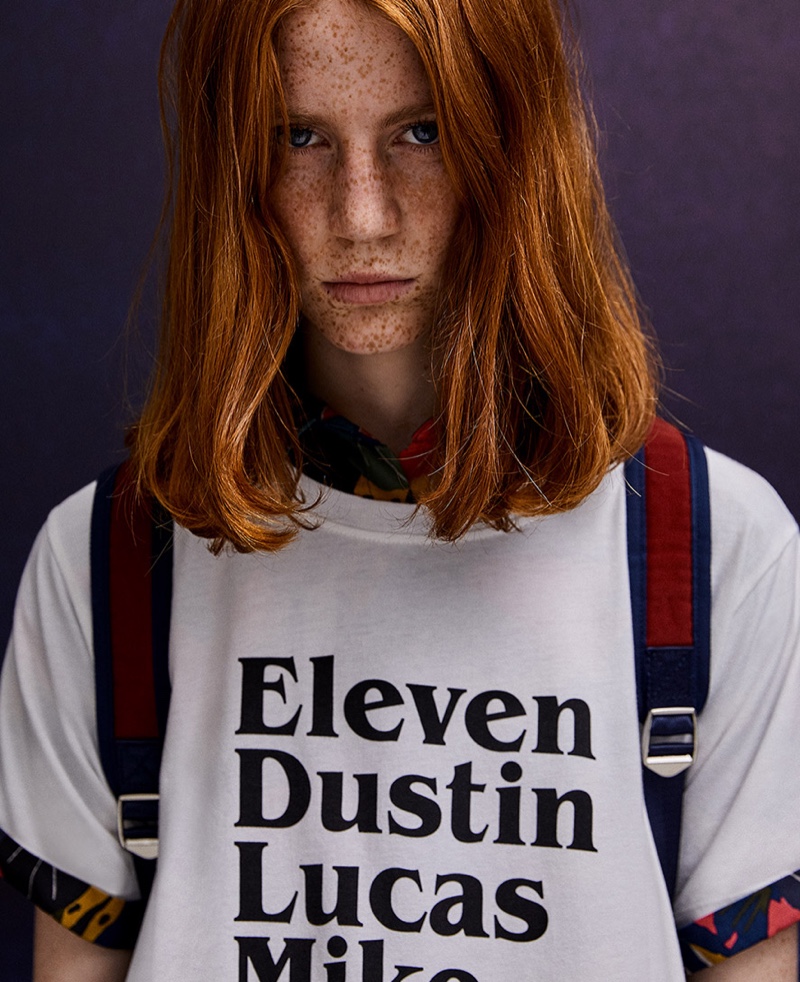 Trendy Spanish fashion brand Pull & Bear recently launched its Autumn Winter Collection Collab with Stranger Things 3, and some of the goods are pretty stylish – adding some interesting statement pieces to complement anyone's fall style. Plus, they're also really affordable for those on a budget. Spanish retail expert, Sebastian Garcia of Reviewbox takes a look inside Pull & Bear's hottest new collection and discusses his favorite pieces.
The collection is definitely tailored to a younger crowd who wants casual, relaxed, and retro styles. Millennials and Gen Z crowd are the precise target market, which is also emphasized in their selection of models.
Considering it's a collab, and the fact that sometimes these collections can leave a little to be desired, they've done an excellent job; they've used trends that have been apparent across other designers too for their fall/winter collection (think vibrant colors and their statement tee with all the primary character's names.) Most of the items in the collection can easily be layered and dressed up and down to create many different and versatile looks.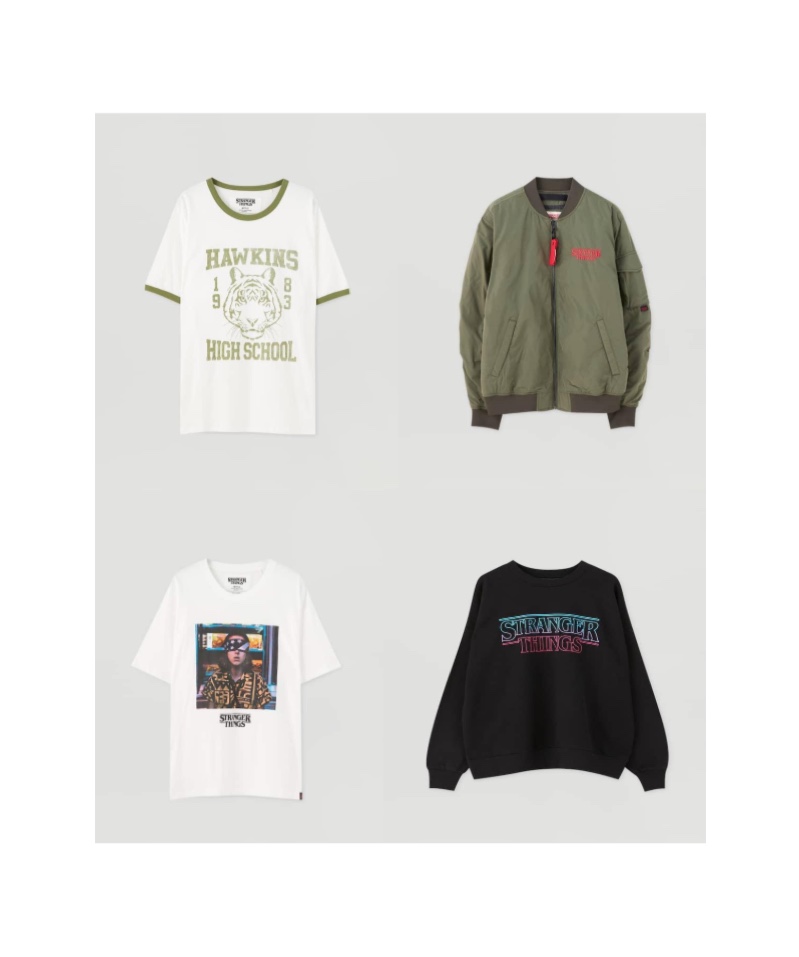 The sweater with retro neon colors for the Stranger Things logo and the olive green bomber jacket are great statement pieces in season-appropriate shades. The whole collection gets a solid 'Eleven' for effort.
Here is a roundup of Garcia's three favorite items from the collection: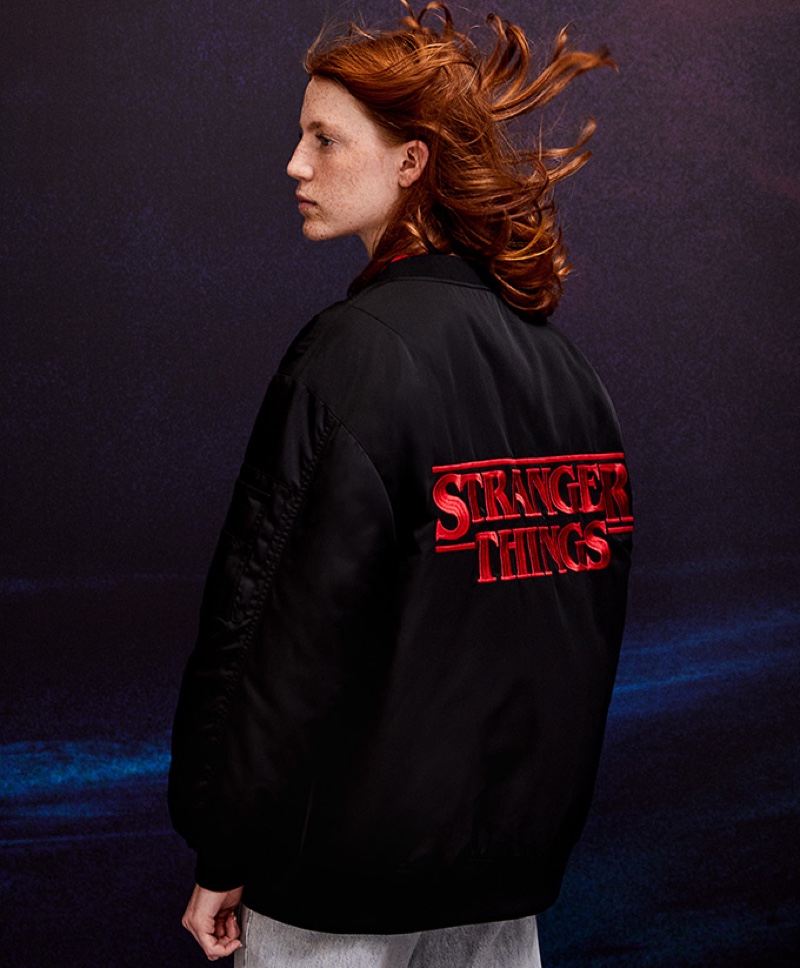 Bomber Jacket (Available in black/green): According to Garcia, Bomber Jackets are a big thing for Fall/Winter 2019, and a lot of big-name brands are stocking them. "This item comes in at a great price, is black, which matches everything, and the statement zipper gives it a cool, urban look," he says.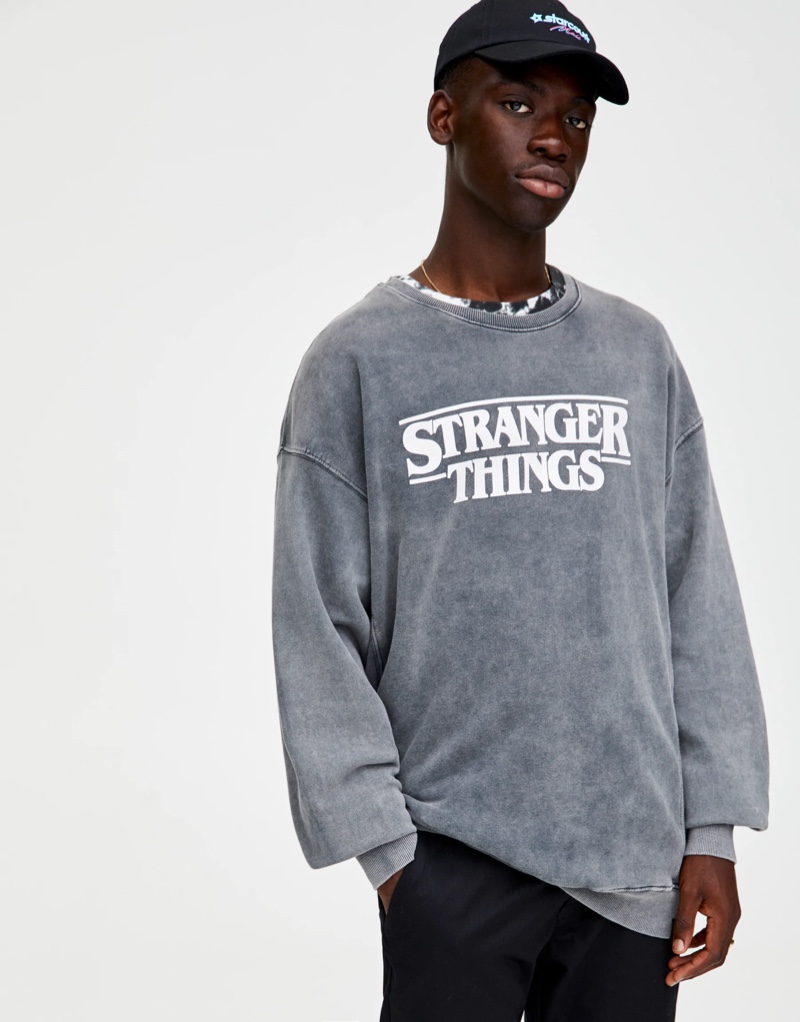 Acid Wash Sweatshirt: "This sweatshirt is a great transitional piece for fall and makes a great mid-layer," says Garcia. "Teamed with a check collared shirt in a deep green or blue color, and skinny jeans like the model are wearing will result in a perfect casual look suited for trips to the movies or low-key dinner dates…Sneakers and a leather jacket will finish this look off," he continued.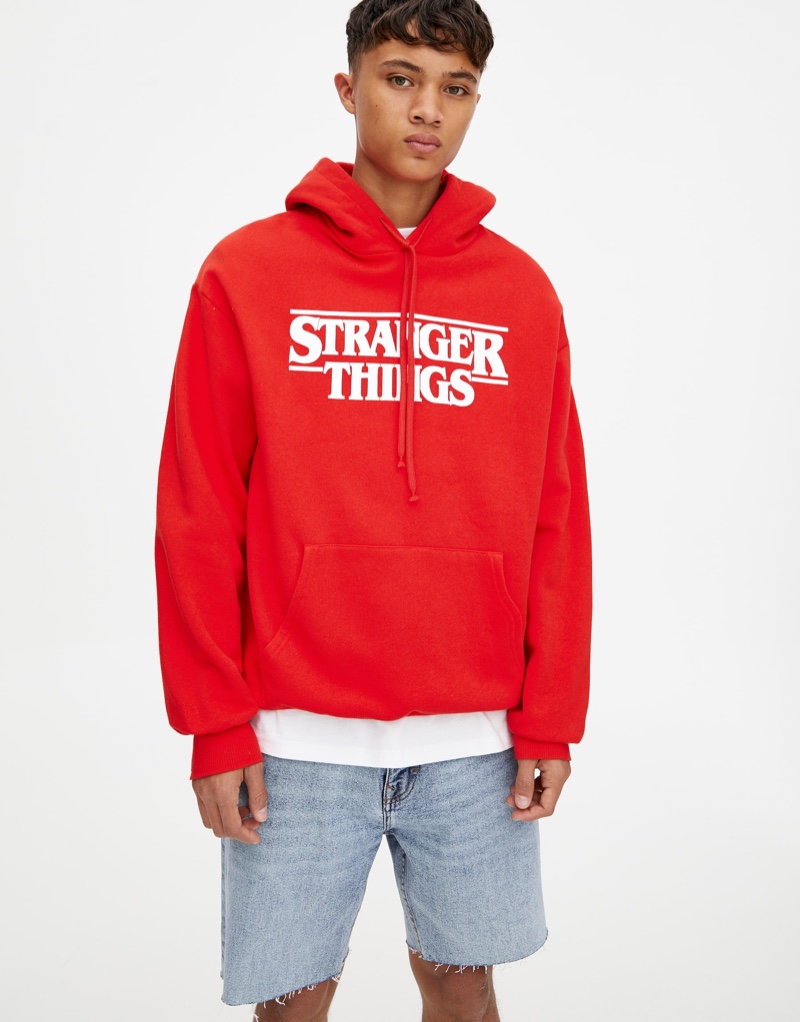 Hoodie: "Vibrant, contrasting colors are a big thing this season," says Garcia, "…many fall collections are exhibiting a pop of color, which is why this hoodie has such an appeal. Team with a basic tee or even a think black turtle-neck underneath, then, layer with an 80's style statement print jacket for a great urban style".