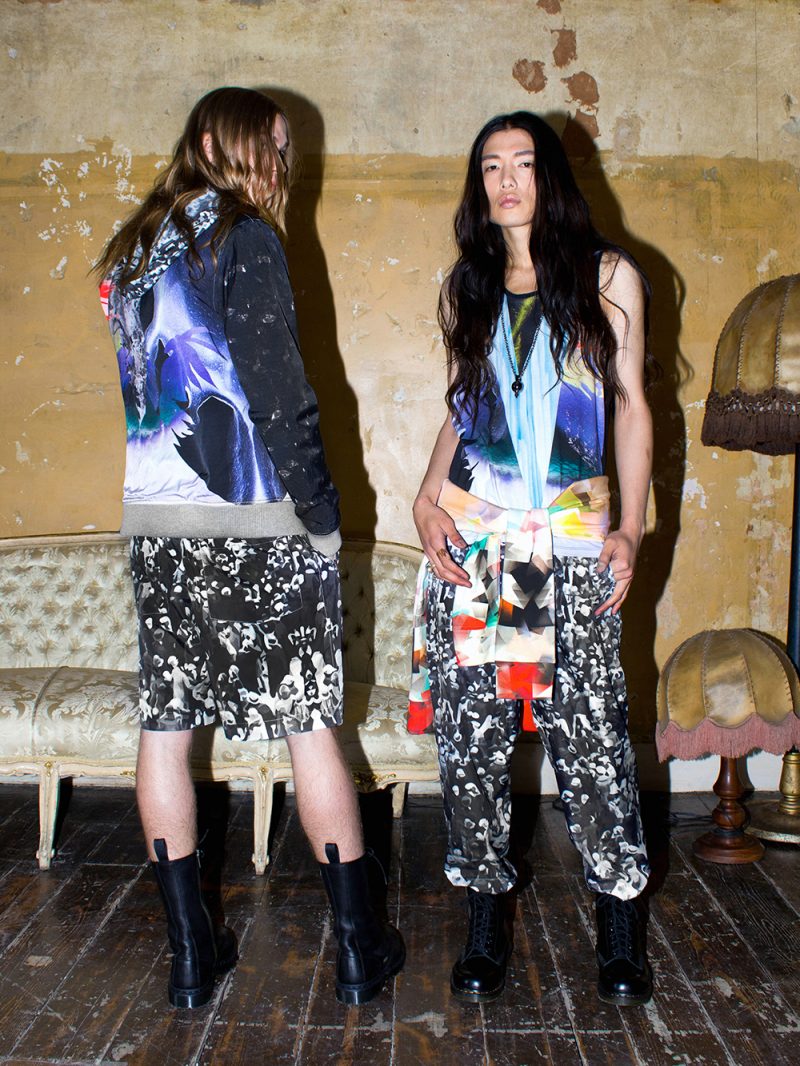 We all know Alexandre Birman and his range of innovative footwear, but which other Brazilian brands are on our watch list right now? From new, up-and-coming brands and rising stars you may not have heard of yet, to fashion houses enjoying a reawakening, the fashion experts at Reviewbox Brasil round up the six names to look out for this season.
Isolda
Paying homage to design duo Juliana Ferreira and Maya Pope's Brazilian roots, Isolda reimagines feminine styles with hand-painted tropical prints, bold floral patterns and soft, fluid silhouettes. Founded in 2011, the London-based label has become a favorite of street style stars and fashion editors alike. Don't miss the brand's signature Carolina dress.
Agua de Coco
Founded in 1985 by fashion designer Liana Tomaz, Água de Coco has since become a renowned fashion house that specializes in super-luxe swimwear. Often a highlight of São Paulo Fashion Week, the label's beautifully intricate swimwear stands up just as well in the functionality stakes as it does in aesthetics. Expect swimsuits and bikinis updated with intricate details and embellishment, as well as vacation-ready cover-ups and dresses to take you from the beach to bar. 
Lane Marinho
You've probably seen these shoes popping up on your Instagram feeds before you even knew of the designer. Founded by artist and shoemaker Lane Marinho, this handmade footwear brand uses São Paulo as its inspiration. Known for experimenting with all-natural materials and using the traditional, artisan methods of Brazil, Lane Marinho designs are eye-catching and unique. Giving sandals and shoes a fresh twist with ropes, shells, and stones, the label's footwear means packing for your ultimate vacation has never been easier.
Barbara Casasola
Pared-down yet sensual, it's easy to see why you need Barbara Casasola's designs in your wardrobe. The luxury, ready-to-wear womenswear brand combines high-quality materials, a flattering fit, and expert craftsmanship with a Brazilian influence to create a unique aesthetic. The label's easy-to-wear pieces are modern and minimalist and celebrate the female form. 
Bruno Basso
Bruno Basso, born in Brazil, came together with Nottingham native Christopher Brooke to form their eponymous label Basso & Brooke in 2002. With a focus on digital prints that are designed to stand-out, the label's pieces are an easy way to make a statement. Believe it or not, Basso & Bruno's bold prints are more wearable than you think.
Adriana Degreas
Brazilian designer Adriana Degreas launched her eponymous beachwear label in 2001, and if it's a glamorous vacation look you're after, Degreas is the one to provide it. Staying true to its South American roots, Adriana Degreas is loved for its bikinis, swimsuits, kaftans, and cover-ups that are reworked with unusual cut-outs, bold prints, and striking details.