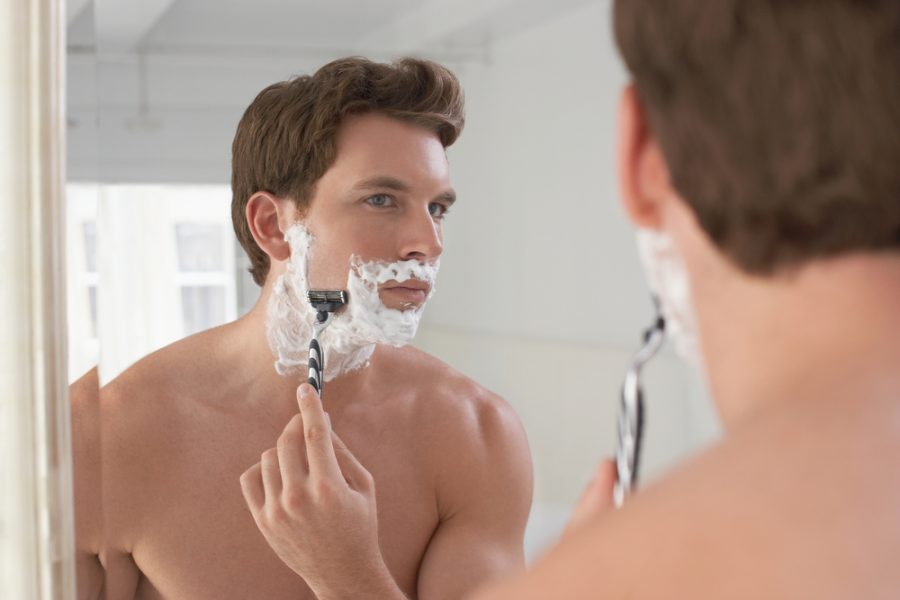 There comes a time in any man's life when he must take a trip which lasts for more than one or two days and requires a shave. Nothing compares to the razor you have back home. Still, how can you place it in your luggage without damaging all surrounding items, including your fingers? Start by discovering what some of the best safety razor travel cases have to offer!
Safety razor cases add an elegant touch to your luggage while protecting both its content and surrounding items. Quality products are durable and save space by fitting in small pockets. You can take your razor if you travel by car, train or plane–as most of them follow TSA guidelines. They also save you from harming your fingers when you maneuver the razor case. Let's see why online customers positively review some of the best safety razor travel cases!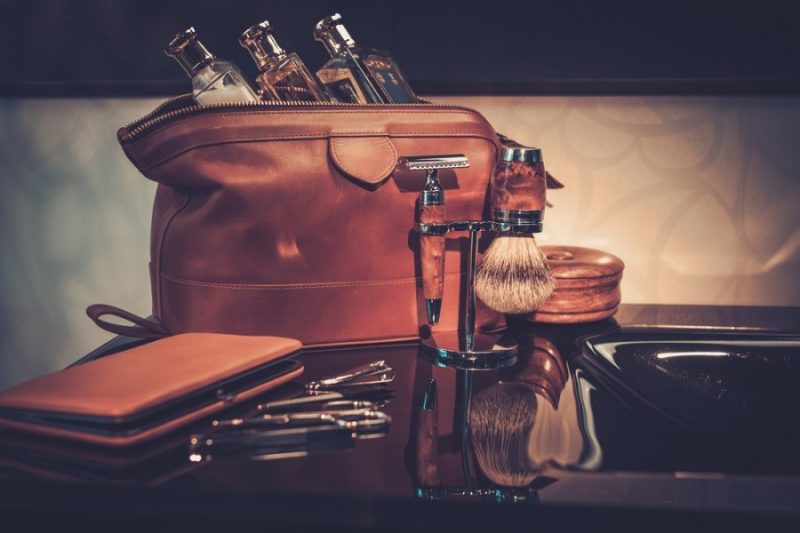 5 Winning Types of Safety Razor Travel Cases for Your Trips
Why should you choose safety razor cases instead of disposable razors? Firstly, you might not be able to purchase your favorite products from your destination town as they might not be available on the local market. This compromise will make the shaving process less comfortable and more time to consume than planned. According to Shaving Solution, the best products are the ones which fit all razors. Before you begin your search, click here to discover the specs of the best safety razor cases, as reviewed by users and specialists.
Double-Edge Cases
A good safety razor travel case should, first and foremost, accommodate both disposal and classical razors. The best safety razor case should above all keep blades securely tucked in the case during travel. Double edge-cases come with designated storage room for blades and handles – even long ones.
Our favorite: The Parker double-edged zippered safety razor case is made of high-quality saddle leather and genuine YKK zippers for a classic look. Blades stay secure in the case thanks to its snap-tongue mechanism. Also, the product is long lasting thanks to its impeccable craftsmanship.
T-Shaped Cases
If you're a constant traveler who cares for each inch from the luggage, you will find T-shaped cases suitable. They are usually fit for long handle safety razors and come with an extra storage compartment for the blades. However, medium-sized razors also stay steady in the case. You can fit such a blade almost anywhere in your luggage, including large pockets with many items.
Our favorite: Premier Rasage has developed a sheep Napa leather case which is both soft and durable. The leather has been died and tanned using natural salts to avoid color spread when temperatures are too high. Although it cannot fit some small razors, the case has plenty of positive reviews in online stores.
Protective Safety Razor Case
Protective safety razor cases are usually the small version of regular cases. They are made of leather or a strong fabric and exclusively cover the blade. These small-sized cases are extremely convenient for those who want to save space in their luggage and carry a tiny case for toiletries. They are practical, elegant and accessible.
Our favorite: ShaveFace has designed a model which is compatible with all safety and disposable razors. According to manufacturers, you can use it at least for Gillette, Shick, Dollar Shave Club and Harry's products. It looks like a protective pocket, and it keeps your razor dry and safe.
Safety Razor Kits
Why not purchase an entire kit for your trip shaving? You can find kits which include safety razors, blades and a case shaped like a box with protective butterfly doors. Usually, kits have a closing system which ensures that your blade is aligned perfectly. Such a product helps you ensure that your safety razor matches the case.
Our favorite: The VIKINGS BLADE safety razor case comes with a Chieftain safety razor and Swedish platinum super blades. The kit is made of high-end leather and a mirror for travel shaving. The blades are made of steel, and the razor's head has a cut-minimizing system.
Non-Leather Safety Razor Cases
Some customers don't prefer safety razor cases. They can choose a premium EVA (ethylene vinyl acetate) product which has the same feature, together with long-lasting performance. They are convenient, easy to carry and accessible.
Our favorite: The Khanka safety razor case works wonderfully for Merkur and all long-handled safety razors. You can use the mesh pocket for blades and enjoy the convenience of the zipper.  
How to Travel with a Safety Razor Case
If you're traveling by plane, you should know that safety razors are considered weapons. Therefore, many cases come with mesh zippers which help you keep blades separately. You should keep safety razor cases stored away in your luggage, instead of your carry-on bag, according to TSA regulations.
Also, travel cases are susceptible to scratches, cracks, and damage. Quality products are made of fabrics and materials which minimize damage risk. Moreover, they usually keep moisture away from your razor and blades.
Using the Safety Razor Travel Case
Most safety razor travel cases come with lifetime warranties. However, you should ensure proper maintenance and regularly clean them as advised.
Make sure you find the safety razor travel case which fits your shaving products and uses it to the fullest during your trip! Enjoy the convenience of shaving with your razors instead of looking for local disposable products!