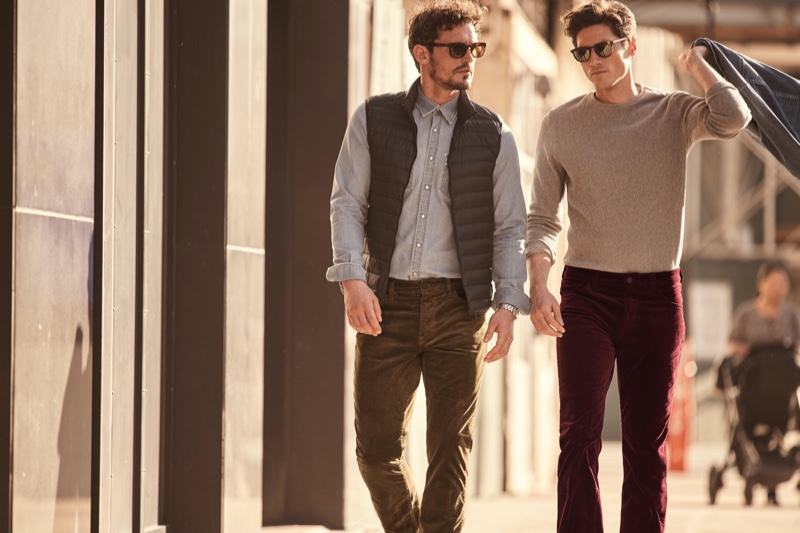 When it comes to smart, versatile pants, you need to look no further than 34 Heritage. The men's fashion brand is back with its fall-winter 2020 collection and doesn't disappoint. 34 Heritage offers its essential styles as the foundations to a strong wardrobe with sleek fits. The faces of the season, Ryan Kennedy and Sam Webb, link up with the label.
Related: Tobias & Adam Don 34 Heritage's Sleek Spring '20 Collection
34 Heritage Fall/Winter 2020 Collection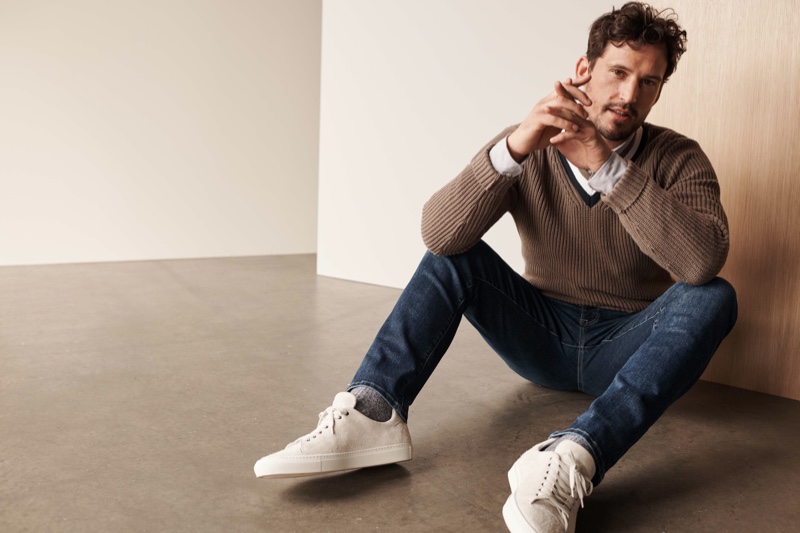 Creative director Jim Moore returns for fall, working with 34 Heritage and styling the brand's collection. Moore speaks to the brand's timeless nature as he styles its varied pants in ensembles that represent everything from leisure to the sophisticated work uniform. The 34 Heritage man finds his confidence in the label's Charisma, Courage, and Cool pants, which come in several fabrics and fits.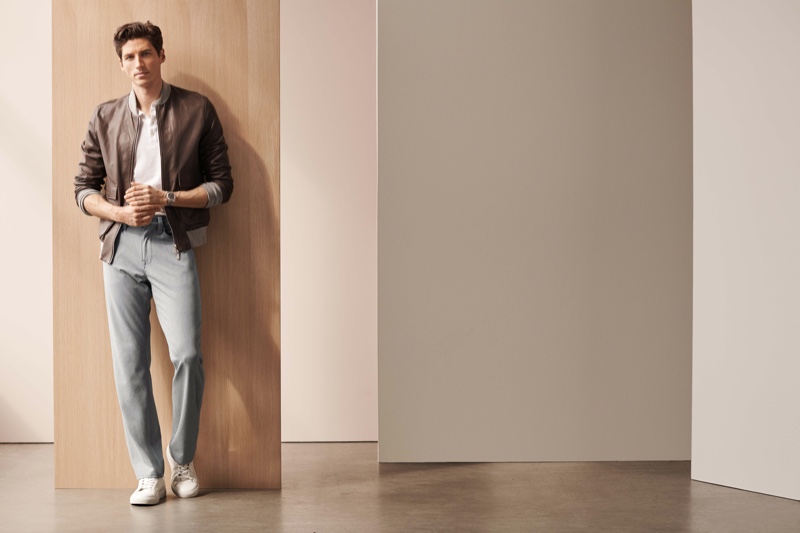 Key pieces for fall utilize everything from on-trend corduroy in tobacco, iron, and black to CoolMax, a fabric that eliminates moisture to keep its wearer dry and comfortable throughout the day. Denim in contemporary washes joins soft-blended cotton twill and winter cashmere, a premium fabric that mimics the soft feel of cashmere.
Related: Arthur Kulkov & Andrew Shaw Model 34 Heritage Fall '19 Styles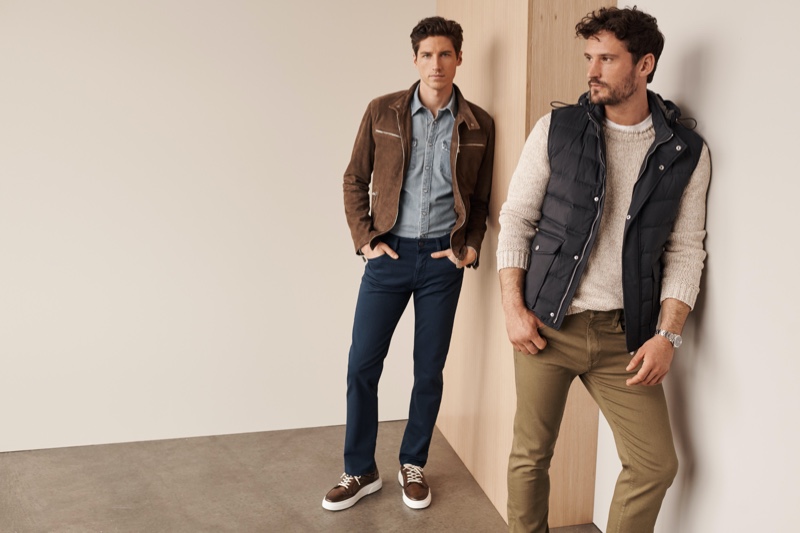 Not to be forgotten, 34 Heritage's bestseller is present with its Commuter pants, which feature "breathable, wrinkle-resistant performance fabric." Finally, 34 Heritage rounds out its collection with its Comfort and Smart Casual pants that capture the classic feel of denim while textured prints offer a certain elegance that can be dressed up or down.