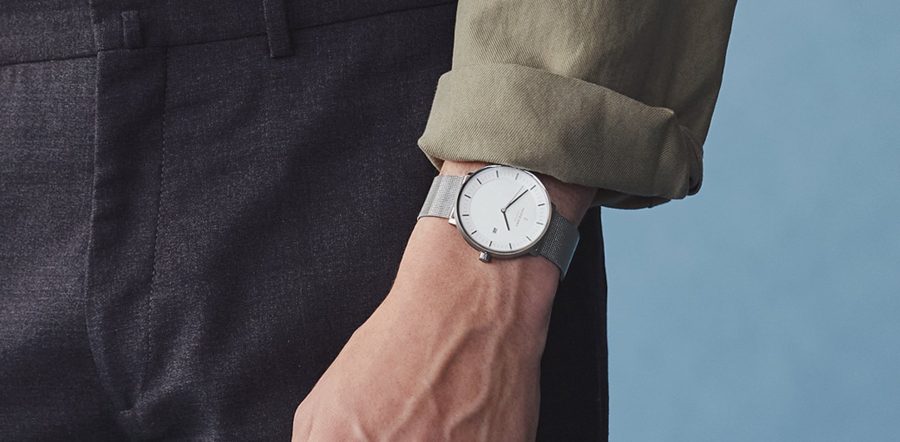 With a touch of elegance and a passion for original Scandinavian watch design, Nordgreen watches are ahead of their mission. As it stands, to create a timepiece that is well suited for practicality and with simple minimalist design, one needs to understand the Danish design principle. Two amazing Dane enthusiasts; who take their positions with pride, founded The Nordgreen watch company. Pascal Sivam and Vasilij Brant may have started their unique brand through Kickstarter support, but they also have not lost their grasp on the pulse of their supporters. On top of that, they brought in the influential design talent of Jakob Wagner. Together as a team, they created the brand Nordgreen; and are proving their work is well worth a closer look.
A Watch with a Mission
Not only do they embody the very meaning of sublime craftsmanship, but they also apply their energy toward sustainability where efforts are needed the most. It's not uncommon that for every watch they create, that they donate a percentage of the selling price for their hard work to those who are less fortunate. Thus the simple act of providing clean drinking water, cleaner living conditions, and access to proper education to those who have been otherwise denied by global strife are lessened. They have also raised their awareness amid the COVID-19 pandemic to provide front-line support and meals for medical and emergency professionals and their staff.
The Philosopher Watch Series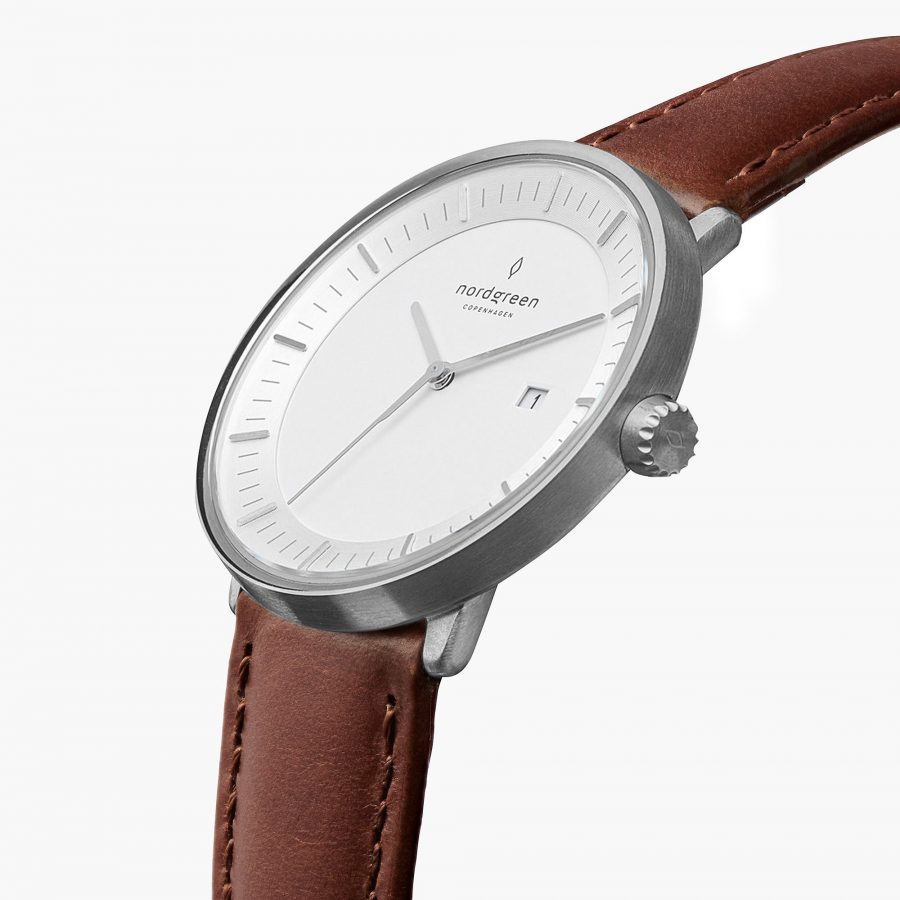 But let us not forget that the craftsmanship that graces the Nordgreen watch itself tells you more than humanitarian aid, it's also a beautiful timepiece in its' own right. One such excellent example is their Philosopher series. With such a large clean open face that offers a simple glance to get attention, it never goes beyond with an equally beautiful uncluttered case. Instantly the brilliant design by Jakob Wagner draws your attention over the beveled outer dial, letting you know the exact time, anytime you glance down. Many of the best details of this watch are unseen ones.
It features Japanese Quartz crystal movement and is also water-resistant up to 3 ATM. Not that it would be recommended to go swimming with this Nordgreen, but will survive if it accidentally is submerged in water under 100 feet deep. They offer a selection of four different case colors that include gold, silver, gunmetal, and Rose gold in 36mm or 40mm case widths. While the Philosopher watch looks great with an elegant silver mesh strap, it also allows interchangeable straps that will enable a fresher look likewise. You can adjust both the time and date with a simple adjustment from the crown dial.
Finishing Touch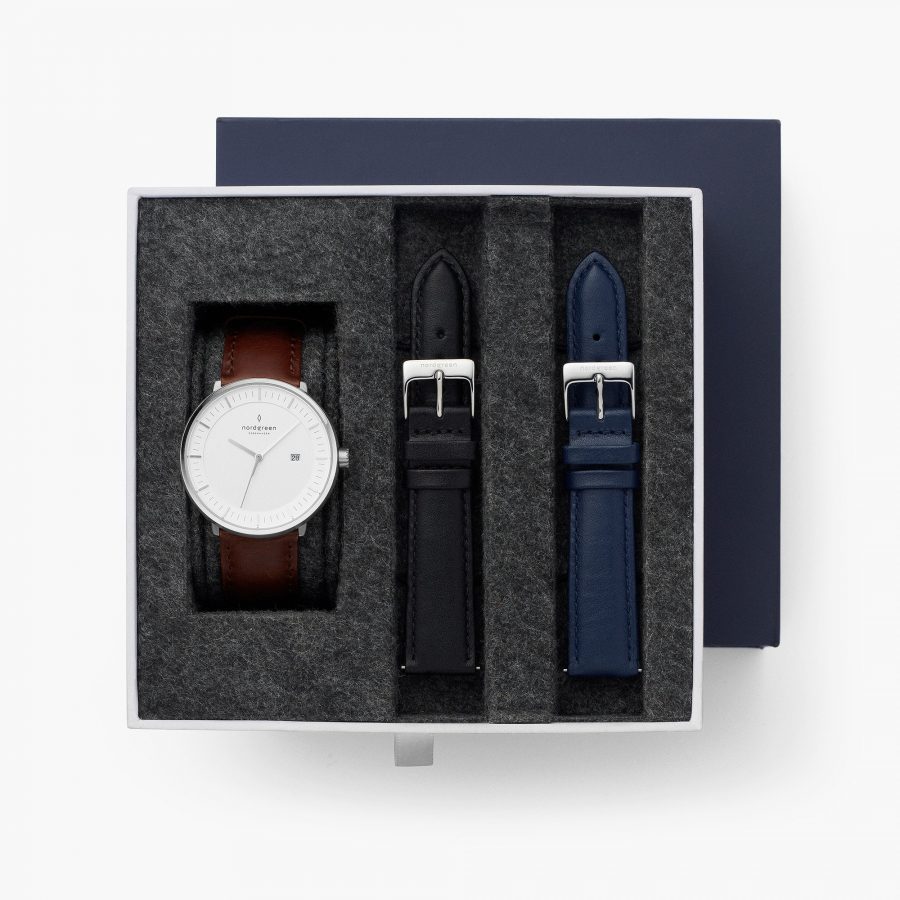 The packaging is also another exceptional achievement cleverly using specially crafted and recycled plastics and cardboard. Each watch comes in an attractive case complete with a 2-year warranty, watch manual, and certificate of authenticity. And the serial number on the back of every Nordgreen watch also allows you to track the progress of the donation, which comes with every watch. Depending on the method of donation, the brand offers each buyer three types of sustainable charities to support. It's just one more value that makes owning a Nordgreen watch that much more satisfying to know it serves more than one purpose.