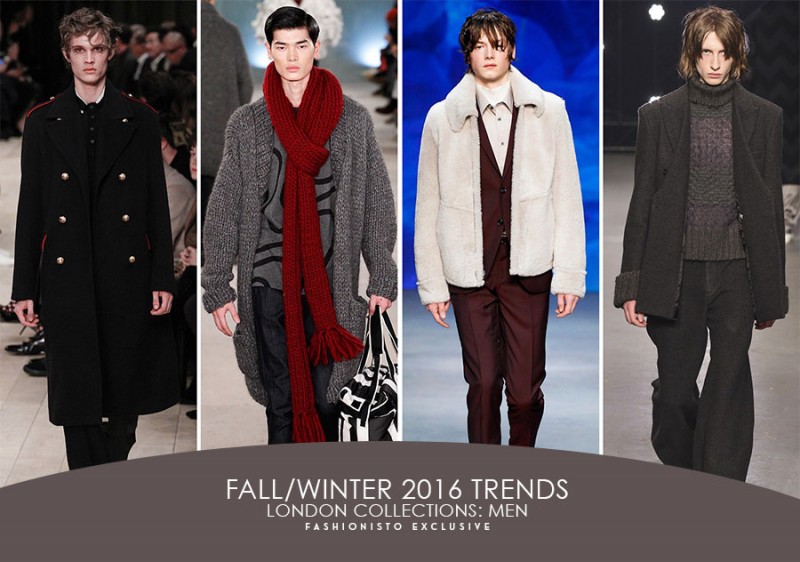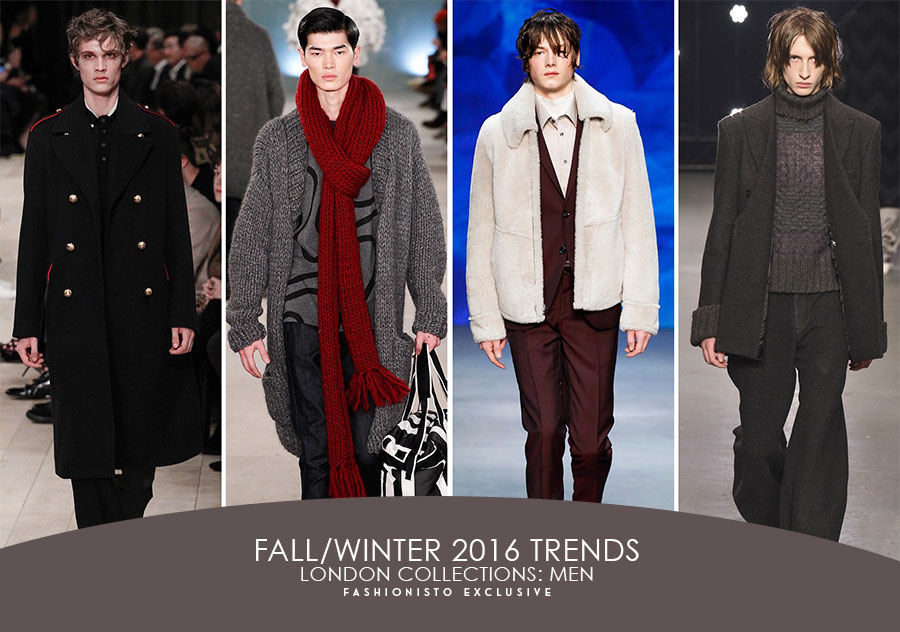 Surveying the fall-winter 2016 shows unveiled during London Collections: Men, amongst loud numbers were easy retail standouts. Shaping the trends for the season, silhouette and textiles came into play. From the sharp lines of military-inspired overcoats to relaxed, wide-cut trousers, London served dashing fall efforts.
Sweater Weather: Oversized Sweaters Trending
The oversized cardigan sweater makes a comeback for fall as designers embrace long, roomy shapes. Thick, warm knits are delivered in welcoming neutrals and autumnal hues. Tackle the trend and make it your own, pairing the oversized sweater with denim jeans or sharp trousers. Look to Christopher Raeburn and Oliver Spencer for your ultimate cardigan guide.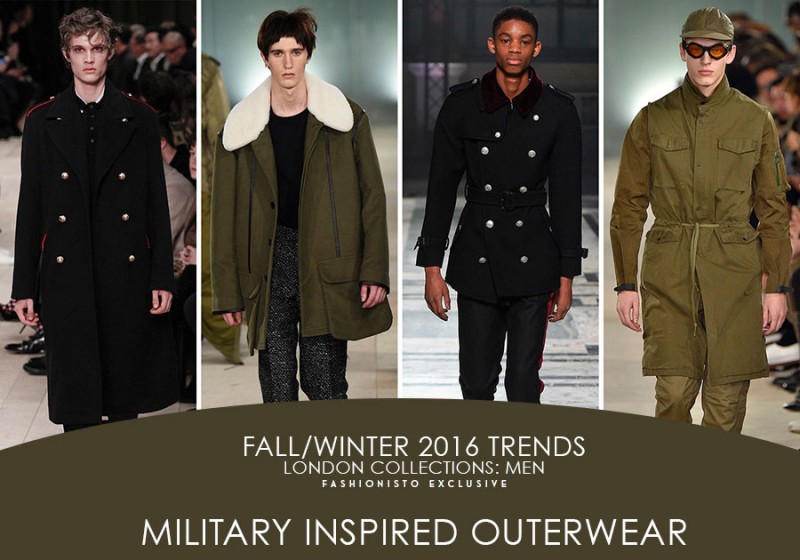 Get in Line: The Military Trend
The military trend resurfaced on the catwalk for London Collections: Men. Designers found inspiration particularly when approaching outerwear. Sharp tailoring informs overcoats and double-breasted jackets for the season. Dressing garments in army green, a militaristic attitude is fueled with must-have coats that lean more towards the casual. Hero pieces can be found in the ranks of Alexander McQueen and Burberry.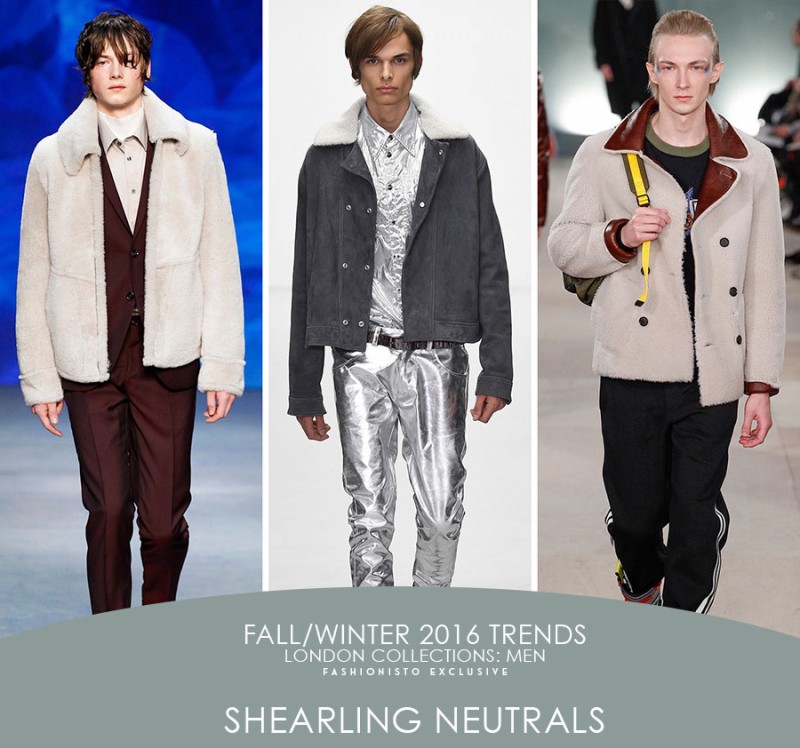 Shearling Redux: The Trend Reemerges
Fall-winter 2015 fashions were all about shearling and it looks like designers are not giving up on the luxe trend anytime soon. Shearling was quickly established as a go-to on the runway with collections utilizing it for outerwear accents and reversed rifts on the short jacket. James Long is the standout for perfectly executing this season's shearling outerwear.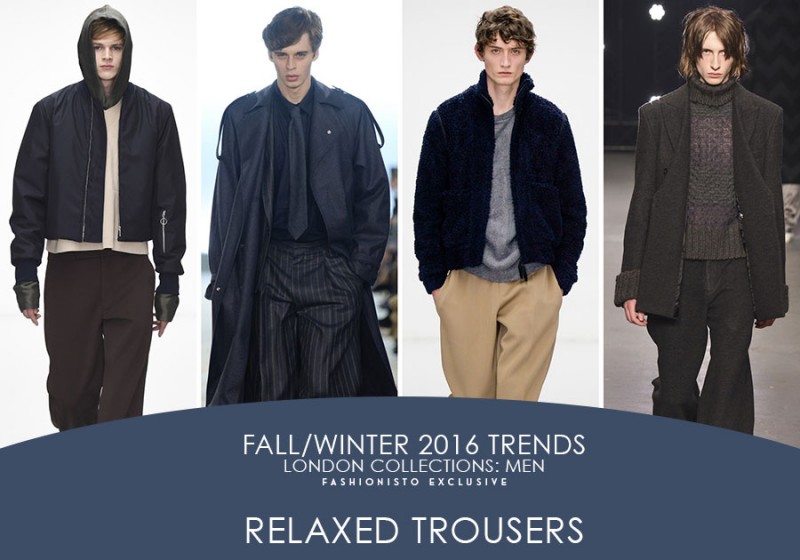 Just Relax: Wide-Cut Trousers Trend
While skinny denim jeans have popularized the slim silhouette in a modern context, designers continue to push the next wave of relaxed trousers. A wide-cut adds a dramatic flair to fall's fashions. Topman Design added excitement to its new collection, bridging the gap between 90s grunge and 70s nostalgia with its voluminous trousers.