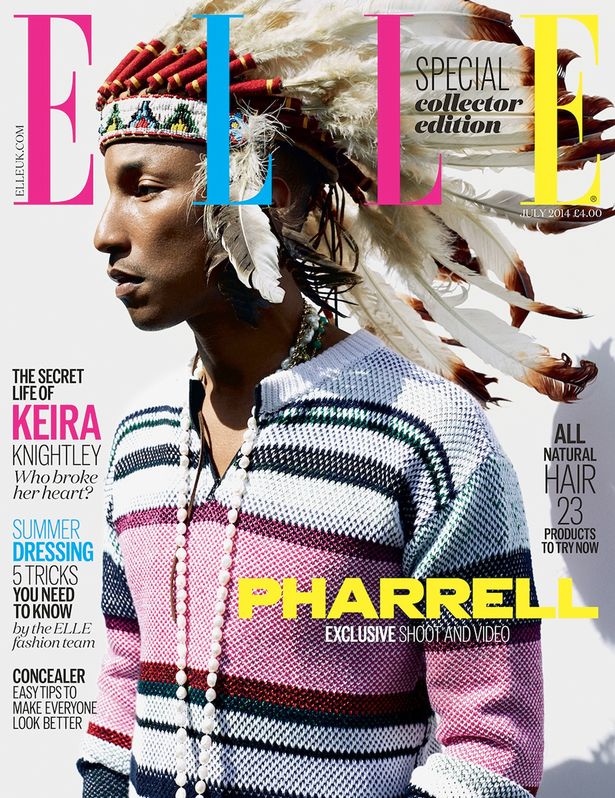 Pharrell's Controversial Move–Maybe Pharrell is too eager to get press. Critics are anything but Happy when it comes to the singer's latest cover. Photographed by Doug Inglish for Elle UK's July cover, Pharrell wears a Native American inspired headdress. Critics of Pharrell's cover have taken to Twitter with the hashtag #NOThappy to express their dislike. Elle UK is also catching heat on its Facebook page. Joeann Argue comments "Were you just looking for controversy using the headdress on the cover? It's incredibly disrespectful and blatantly ignorant. Both you and Pharrell should be ashamed of perpetuating this notion that First Nations/Native American cultural symbols are 'fashion'."
Meanwhile Melanie Sainz added "Shame on the Hearst corporation for approving this blatant use of cultural misappropriation. My mother always told me, it's not easy being a Native of this country — especially when there are people in the position of power and authority who continually take things that are sacred to us (i.e. land, objects, etc.) with little to no regard to the respect and sacredness that these objects hold." What are your thoughts?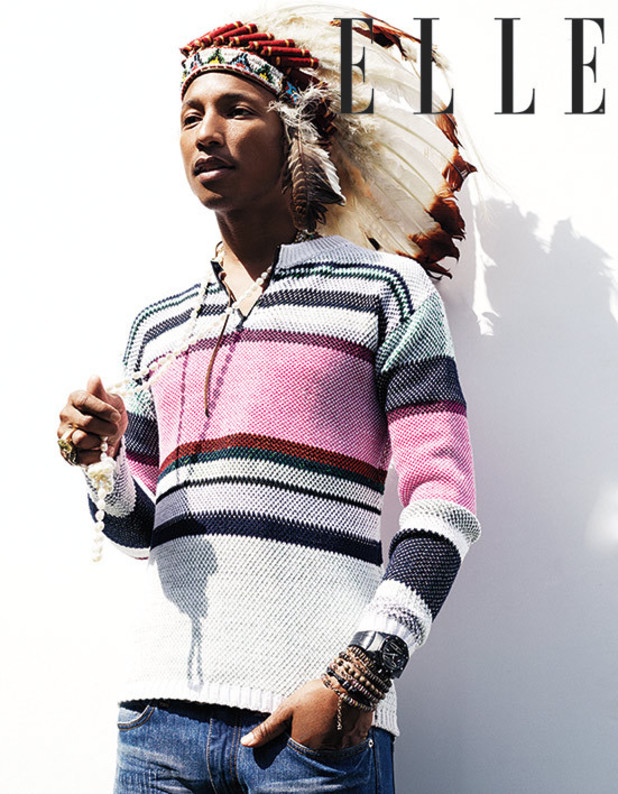 Enjoyed this update?