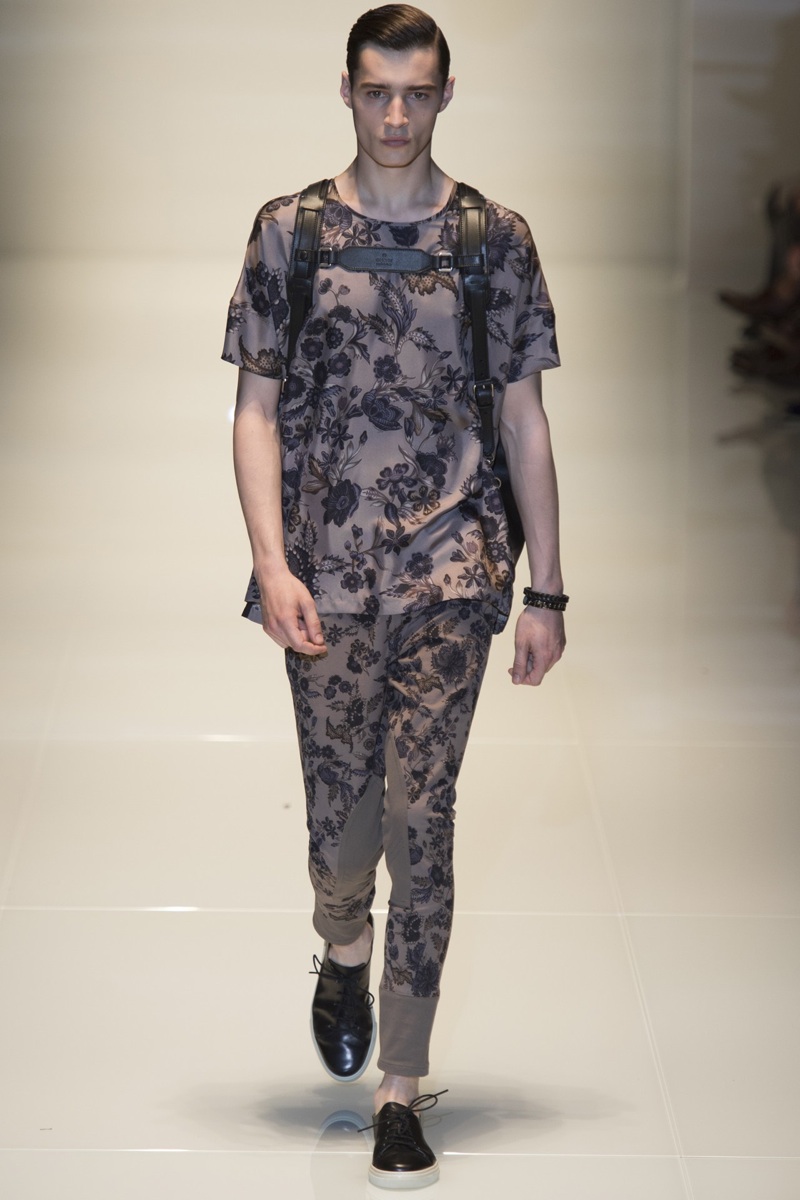 Milan's Spring/Summer 2014 Trends–With Milan Fashion Week complete, prominent spring/summer 2014 trends emerged throughout the shows. The first, and perhaps the strongest, was patterns and prints. There wasn't a single show without some interpretation of the trend, and further, it has grown in versatility in the context of shapes, fabrics, and separates. Men should no longer fear the graphic print, as the spring/summer 2014 trends demonstrate a multitude of ways in which to don the patterns.
The second that caught our eye was structural, boxy, and oversized silhouettes. As a supporter of minimalist shapes, this design detail was warmly welcomed, integrating clean lines and geometric inspirations throughout the designers' collections, ranging from Jil Sander to Raf Simons for a fresh perspective on spring/summer 2014 trends.
Finally, it is often said that white is the summer's black, and with the heat rapidly approaching, designers translated their own language into the season's "hottest" color – white. More importantly, the designers showed looks with head to toe white, hinting at a strong transition towards a new staple for suiting.
<!–nextpage–>

Spring/Summer 2014 Trends | Behold, the Print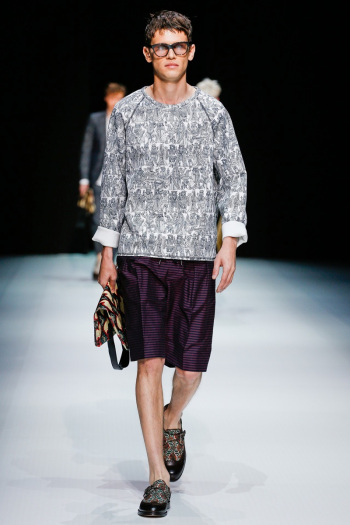 A casual patterned crewneck look from Andrea Pompilio. The designer takes a risk as well, mixing in accents of different prints and patterns into one outfit.
<!–nextpage–>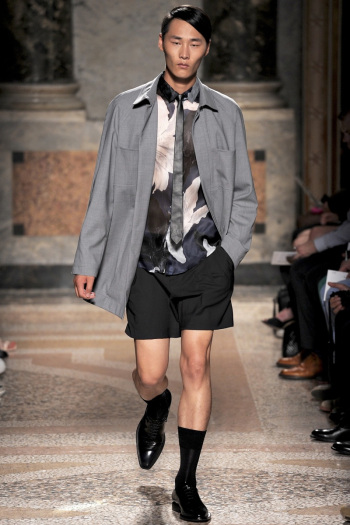 Balanced, Les Hommes blends in a more subtle graphic print paired with minimalist, deconstructed layering.
<!–nextpage–>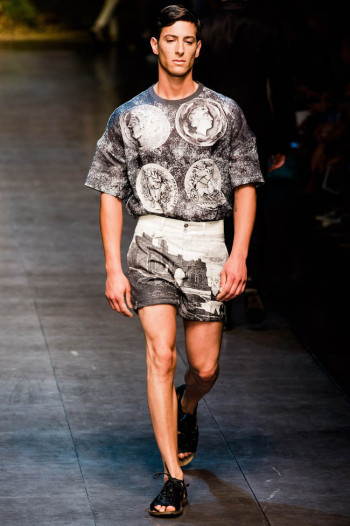 With this Dolce & Gabbana look, prints begin to migrate from just tops to bottoms as well, including pants, trousers, and accessories seen with other designers.
<!–nextpage–>Boxed Out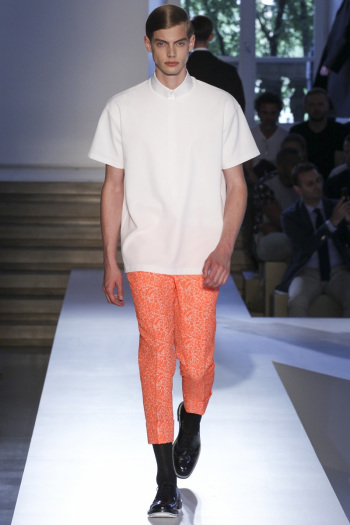 A quintessential look from Jil Sander, clothing begins to take control of the human form.
<!–nextpage–>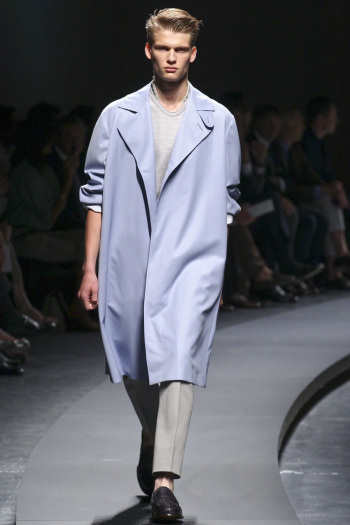 Ermenegildo Zegna takes a shot at the oversized trend, revisiting the coat with altered proportions.
<!–nextpage–>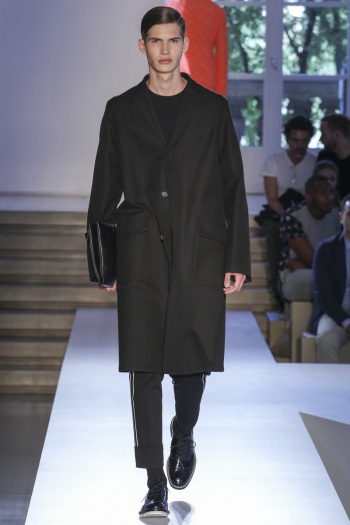 Outerwear staples undergo a drastic makeover at Jil Sander.
<!–nextpage–>White is the New Black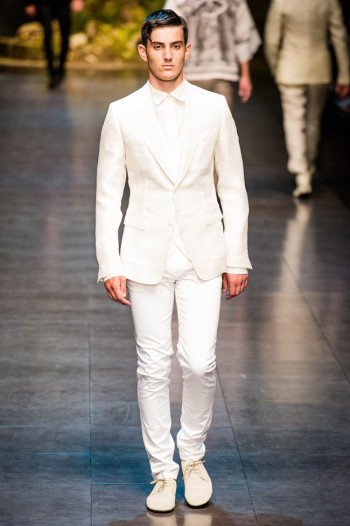 Clean and dapper, Dolce & Gabbana goes immaculate for this Spring/Summer season.
<!–nextpage–>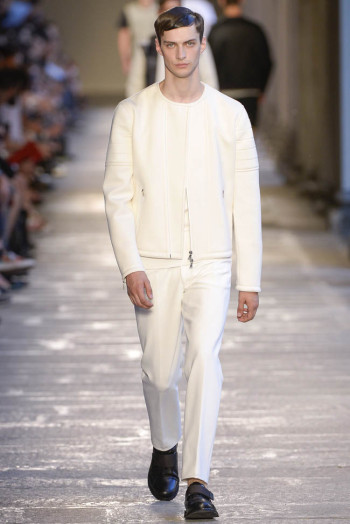 Not just for slick suiting, Neil Barrett translates the color white into more casual, relaxed separates.
<!–nextpage–>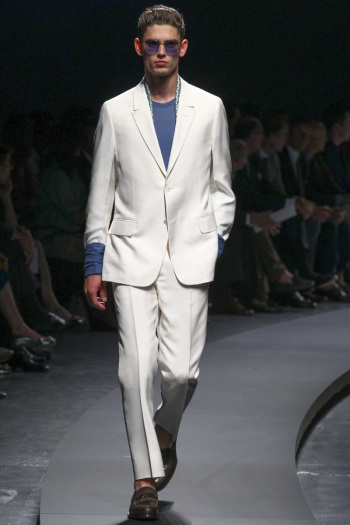 Heads will turn in this spotless white suit from Ermenegildo Zegna.