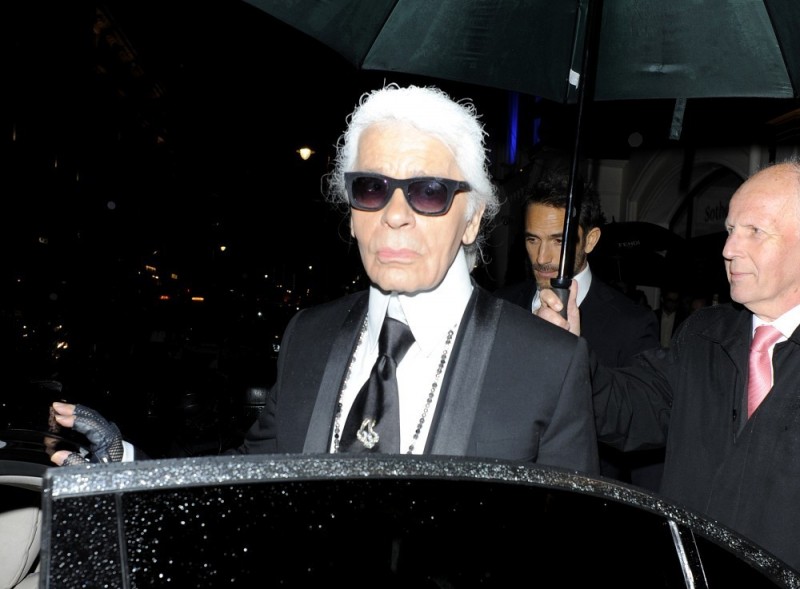 Karl Lagerfeld on Age-No one can ever fault Karl Lagerfeld for holding back. The 80 year-old designer is infamous for speaking his mind. Yahoo reports on Lagerfeld's latest comments about age to Zeit. Reflecting on his childhood, Lagerfeld laments, "I've always found short trousers degrading – they're for dumb boys." Lagerfeld continues "I didn't play with other children, I thought they were dreadful. The only thing I did was read, learn languages and sketch. As a child I only had one wish: to be grown up. Now I don't find that important anymore." Now that he is older, Lagerfeld talks about being an adult and how he views others his age.
On the topic of youth, Lagerfeld volunteers, "Nothing makes you look older than attempting to look young," he said. "You can fool anyone, apart from the young. The worst are the lip operations. There are people who have it done and I don't recognize them afterwards. They look like they flew through the windscreen during a car accident and were patched up badly afterwards." Continuing, he explains that with age, "It's a question of energy. You need enthusiasm for what you do. And an environment where people aren't talking about illness or ageing. I don't know anyone from my generation. I find those people terrible. Even younger people are starting to talk about circulation problems. I have extreme self discipline, which I can barely call self discipline anymore because I can't see any other way to be. I live healthily and I don't drink alcohol, take drugs or smoke."
Enjoyed this update?