George Kotsiopoulos for Fashionisto #8
George Kotsiopoulos–Tune into E! Entertainment Television and watch George Kotsiopoulos on Fashion Police or spot him at a Vogue dinner, or even on the Emmy's red carpet; and you have a picture-ready vision of modern male style. Stylist to the stars, C for Men style editor at large and Fashion Police commentator, George Kotsiopoulos is no doubt an authority on style. The Greek-American has become part of an elite rank of celebrity stylists which many in the profession can only aspire to be.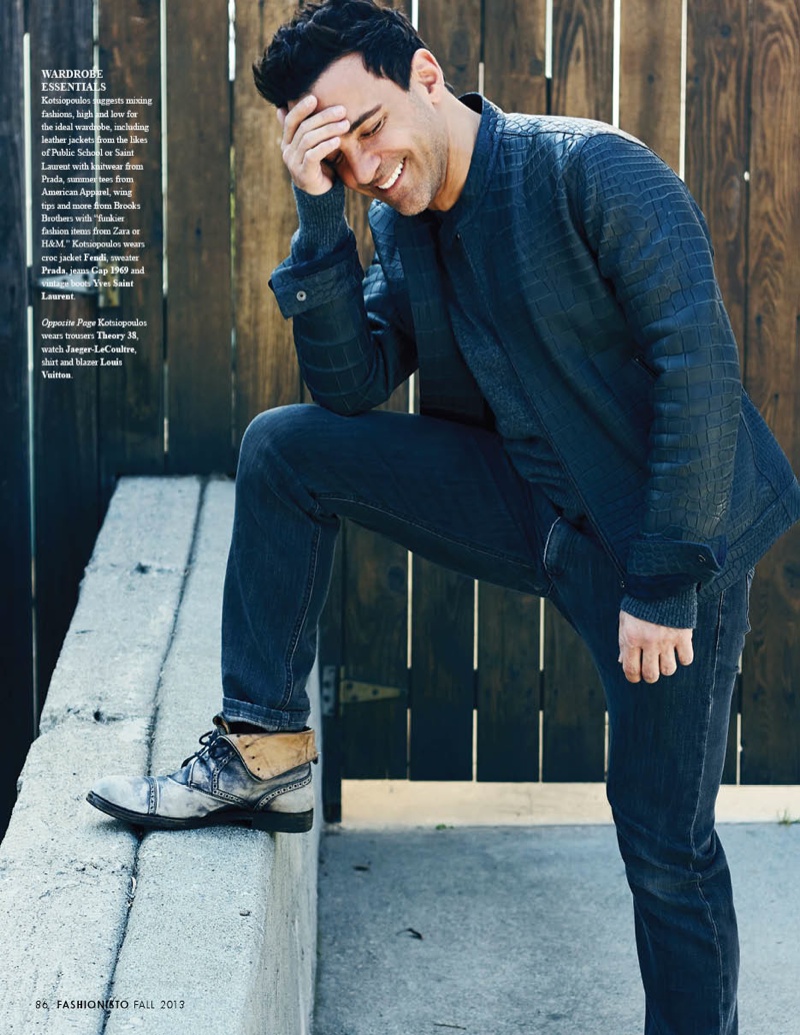 Interestingly enough, growing up in an Illinois suburb, Kotsiopoulos had no idea that the job of a stylist even existed. Elaborating, he added "The stylist in its modern carnation is a relatively new profession within the last twenty years. In the 1990's, when I told people I was a stylist, they said 'Oh! You do hair!' But now everyone knows what a stylist is and there are so many youngsters aspiring to be one." And for good reason. In 2011, The Hollywood Reporter named Kotsiopoulos 19 out of the 25 most powerful stylists in Hollywood. Stylists today play a crucial role in shaping the image of brands, ranging from what is shown on the runway to pictures in magazines, advertisements or the hottest celebrities on the red carpet.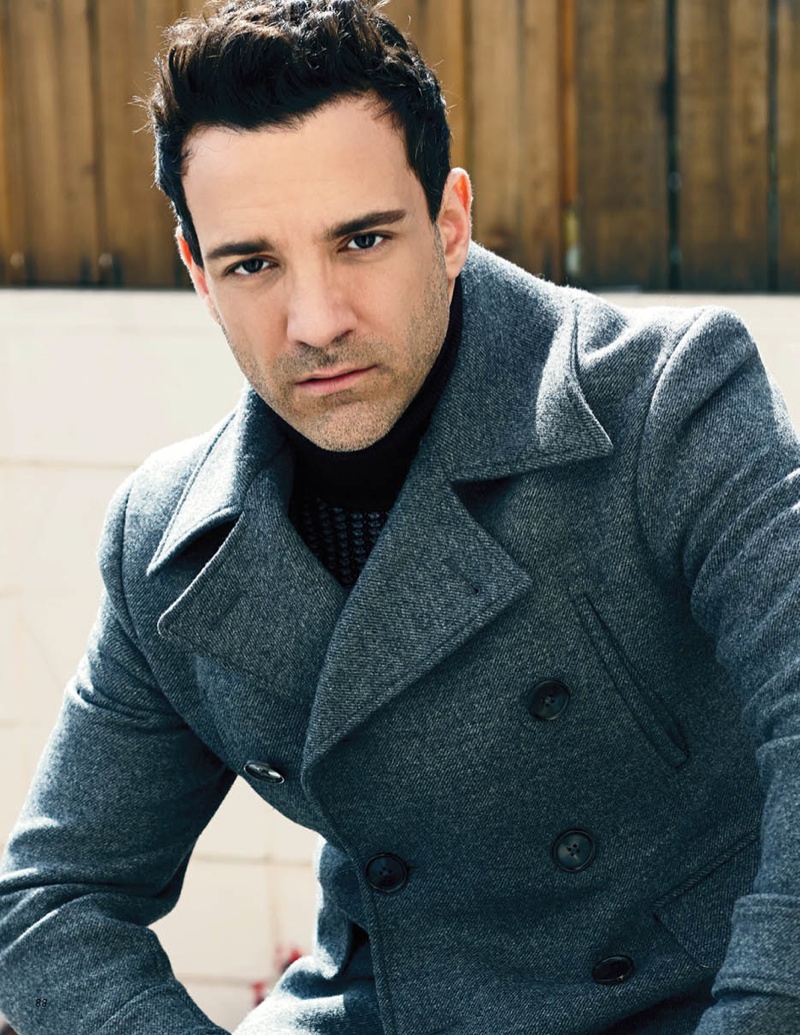 Kotsiopoulos recognizes his good fortunes in life. "I just do my job and fortunately I've been blessed with being able to support myself financially doing what I love to do." Perhaps Kotsiopoulos is most well-known for his role on the show Fashion Police, where he joins a panel including Joan Rivers, Giuliana Rancic and Kelly Osbourne to weekly critique celebrity outfits. The stylist gets along with his co-stars swimmingly, "I am so in love with those gals! Giuliana is like a sister, Kelly is like a kid sister and Joan is like our 2nd mom! I am so very lucky to be on show where we all get along and have fun. Apparently, that is not always the case!" Currently, Kotsiopoulos is working on his upcoming book, Glamorous by George. "Now I'm scouring through decades of photos for actresses in the chicest looks. It's very grueling but I'm enjoying it."