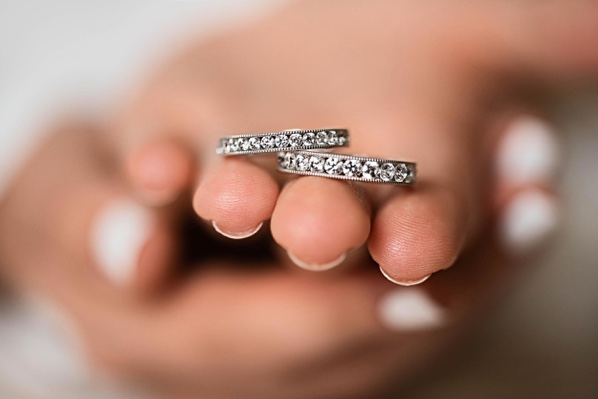 When it comes to buying an ethical engagement ring, one of the things that may come to mind is the number of options available. That's in consideration that purchasing ethical jewelry contributes towards a better world, jewelry that is not associated with any forms of violations or illegalities. In which case, if you are in suspicion of any jewelry smuggling shenanigans, you may definitely report to your local authority and involve one of your best known criminal attorneys.
One of the most ethical options that you have when buying an ethical engagement ring, if you want a diamond, is to go with a lab-grown diamond.
What's a Lab-Grown Diamond?
By now, you're probably wondering what a lab-grown diamond is, and whether such diamonds are real. The answer to that is straightforward: lab diamonds are just as real as mined diamonds. The only difference is that lab-grown diamonds are made from mined diamond 'seeds' under special conditions and using a unique technology.
The unique conditions in the lab replicate the natural conditions under which mined diamonds are formed in the earth's mantle. That way, lab-grown can have the same components and structure that mined diamonds have. In truth, lab-grown diamonds are optically, physically, and chemically identical to mined diamonds, and the only way to tell them apart is by using specialized laboratory equipment. 
Why Should You Choose a Lab-Grown Diamond?
An engagement ring carries so much significance, not only to the receiver but the giver as well. It's the significance of your commitment to each other and the seriousness or readiness to take the next step – that's why you should do your best to get a perfect ring for your partner.
Taking into consideration that diamonds have, for a long time now been the gemstone of choice for an engagement ring, it's more than likely that you will go the same direction. However, there are always various concerns, specifically ethical and humanitarian issues that are related to mined diamonds. As such, you may find it necessary to buy a lab-grown diamond to avoid such concerns as well as for the following reasons:
1. Lab-Grown Diamonds are Less Expensive
Unlike mined diamonds, lab-grown diamonds cost significantly less despite being identical to their mined counterparts – they cost anywhere between 25 – 40% less compared to mined diamonds. With the same budget that you had allocated to buying a mined diamond, you can always get a more prominent and higher quality lab-grown diamond.
2. The Perfect Ethical Choice
Mined diamonds have, for a long time been known for being unethical, and it's for a good reason: they have environmental and human rights violations tied to them. Lab-grown diamonds, as such, are a perfect choice if you want to go the ethical way, as they are created in controlled environments, hence have no ethical issues tied to them – they are conflict-free and have a less environmental impact.
3. Funding the Future
Perhaps one thing that you never knew is that the lab diamond market mainly exists to come up with high-tech uses for lab diamonds such as high-pressure anvils, laser lenses, water purification systems, and more.
Earth-extracted diamonds are not particularly suitable for such applications. As such, when you buy a lab diamond, you will be directly contributing to research and development that is geared towards coming up with lab diamond applications that are useful to humanity.
4. Lab-Grown Diamonds are Unique & Stylish
You can choose to go for traditional or the trendier shapes, and in both cases, your engagement ring will still look great. Even more appealing is the fact that you can customize your ring while still sticking to your budget.
5. There is No Difference in Appearance
One of the most significant advantages of purchasing lab diamonds is that you simply can't differentiate them from mined diamonds with just a naked eye. What's more? Not even traditional observations nor diamond-detectors can tell the difference between a lab-grown diamond and a mined one.
To distinguish between a lab-grown and a mined one, you need specialized equipment that will detect the microscopic inscriptions on each of the stones. How is this beneficial to you? It means that you can still buy the engagement ring that you've always dreamt of without the guilt of a mined diamond.
Buying a Lab-Grown Diamond: What Should You Consider?
Just like with natural diamonds, there are a couple of factors that should guide you as you make your purchase. To aid you in evaluating and picking the right diamond for your S.O, let's delve in these factors: 
1. Keep the 4 Cs in Mind
The 4 Cs when shopping for any diamond ring are color, carat, cut, and clarity of the diamond. These four factors play a significant role in terms of establishing the visual presence of the diamond ring.
Here is what the four Cs are about:
Carat

: The carat of a diamond stone is used to measure the size of your stone based on weight.

Cut

: A diamond's shape and cut are two different things, despite being confused regularly. The cut of a diamond is all about its proportions. It determines how a diamond interacts with light to give off effects such as fire, light, and scintillation.

Color

: This refers to the presence or lack of color in the diamond stone. The color of the diamond you get can matter more or less depending on the style of the ring.

Clarity

: The clarity of a diamond is more about the purity or quality of the stone. It takes into consideration how many blemishes or inclusions the stone has; how flawless it is.
Before buying a lab-grown diamond ring, be sure to pay attention to each of these grading points for the best result. 
2. Pay Attention to the Shape of the Stone
As mentioned above, the shape of a diamond is different from its cut. Before buying a diamond for your engagement ring, be sure to pay attention to the shape, as it will establish various vital elements of the ring, such as the style. Besides, there are multiple styles, such as vintages, traditional, 3-stone, modern, etc. and some of these styles will only work with specific gemstone shapes. 
3. Ensure to Inquire About Grading Reports
Just like mined diamonds, lab-grown diamonds are also graded by independent organizations such as the IGI or GCal. The grading certificate should identify the diamond as lab-grown, in addition to showing proportions, identifications, finish, and measurements of the diamond grading. The grading report should also verify the technologies used as well as the quality of the lab-grown diamond.
4. Choose the Right Company
A foolproof way to ensure that you are getting the right diamond is to choose the company that you buy your stone from wisely. Do a lot of research on the company's business practices, growers, background, and reputation, as well as the customers' experience and reviews. Always remember that finding the right company to buy from is as close as it gets when it comes to choosing the right diamond.
Quick Review of Lab-Grown Diamond Rings That You May Want to Buy
If looking for an affordable engagement ring is something you might consider shortly,  you may want to take a look at MiaDonna. Their ethical engagement rings feature lab-grown diamonds and 100% recycled metals, and your purchase helps repair the land and lives damaged by the mining industry through their foundation, The Greener Diamond. Also, they offer free domestic shipping, free 30-day returns, and a Home Try-On program that lets you try 4 of their styles in the comfort of your home for seven days. Here are some of our favorite styles: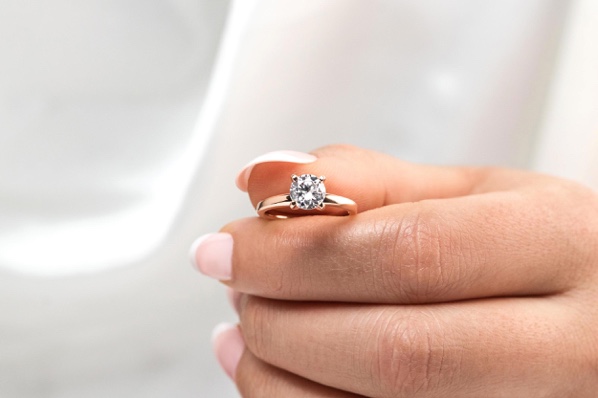 1. Traditional Solitaire Engagement Ring
The traditional solitaire engagement ring has a style that is inspired by the Tiffany Solitaire Engagement ring. The prong head of the ring takes up a classic style and holds the stone of your choice on a rounded edge shank that narrows at the head. The ring is perfect for individuals who may want to go with a traditional wedding band. You should, however, keep in mind that the ring is a one-piece casting, and will, therefore, have the same color for the shank and prong head.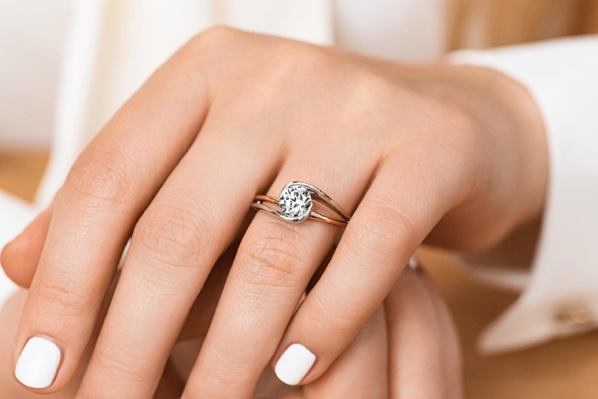 2. Hoyt Two Tone Engagement Ring
This is a stunning two-tone engagement ring with a round cut center stone. The stone has a wrap-around bezel, on a split shank two-tone band. It's a good ring if you want a little bit of leverage when it comes to choosing the center stone. You may, however, want to keep in mind that the bezel setting will grow or shrink depending on the size of the stone that you chose, considering that the ring is a one-piece casting.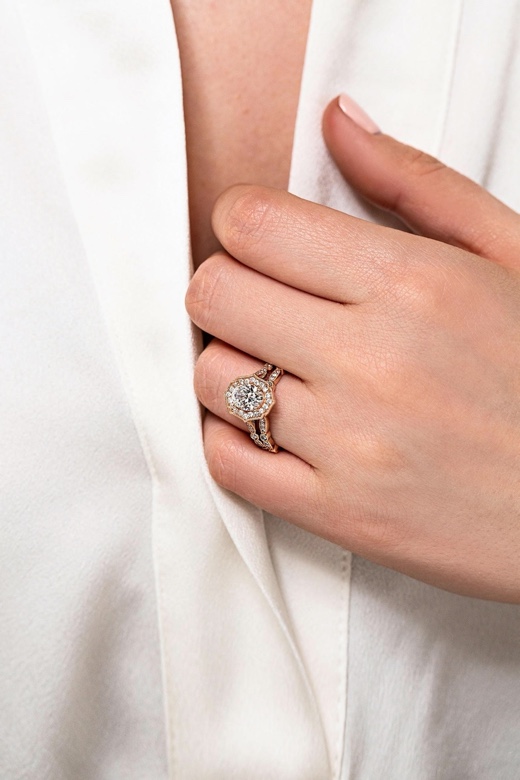 3. Paris Stackable Engagement Ring
This ring is designed for a round, cushion, or oval center stone with its shank accented by natural recycled diamonds. The ring has flat sides that make it possible to sit flush with straight wedding bands without taking a lot of room on the finger. You can even stack multiple bands on either side.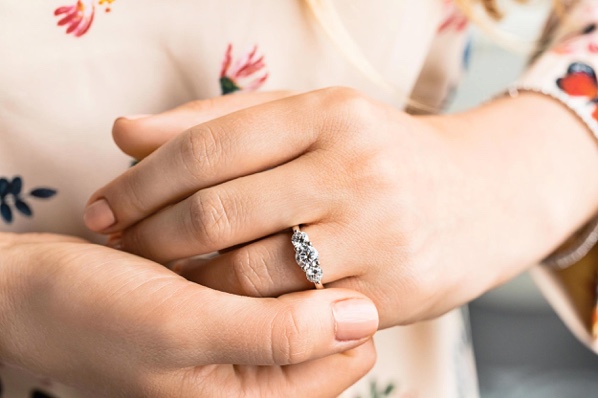 4. Asia Three Stone Engagement Ring
This is a fantastic three-stone engagement ring with single prongs on the sides stones for its setting. It's a ring that is not only ideal for anniversaries but also engagements as well. It's not the best ring for a person with an active lifestyle because of the delicate style of setting, however.
Buying the ideal diamond for an engagement ring or different piece of jewelry that you want to give someone that you love is more of a personal process. Getting a lab-grown diamond can be a good thing if you're going to experience the various benefits that come with such rings. As you do that, however, be sure to get your ring from a jeweler or dealer that you can trust for the best results.