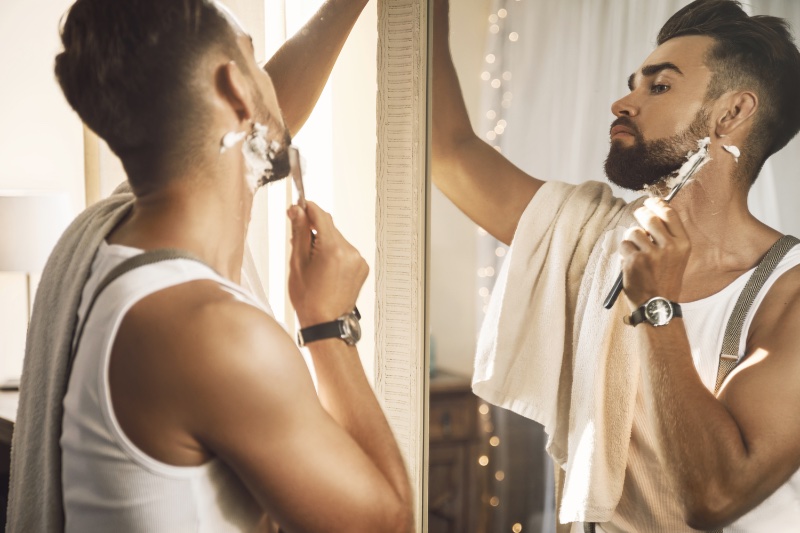 No beard looks complete if you haven't cleaned up your neckline. You could use the sharpest straight razor and still look like you just rolled out of bed! When stubble and stray hairs make your goatee look more animal than man, you'll need the best tools and products to keep edges sharp and clean. Here are a few tips to help you get a great-looking neckline every time!
Finding the Edge
Before you even rinse off your razor, you need to define where your neckline is. While looking in the mirror, trace the shape of your jaw from Adam's apple to the bottom of your ear. This approximates your neckline, and everything below should be clean-shaven. Even if you only have a goatee, following the neckline around your chin will keep it looking sharp.
As for the top of your beard, suck in your cheeks so you can find the deepest crevice. Then draw an imaginary line from the corner of your lip to the bottom of your ear's opening. That edge should mark the highest point of your beard. If you are having trouble spotting it, grab a ruler or pencil to help visualize where your beard will stop.
Product Perfection
Knowing where your beard is supposed to be is only part of the task. You'll also need the right products to get your lines perfectly clean. Choose a pre-shave scrub that moisturizes, and ensure it works well with your skin type. Using the wrong cleanser could irritate your skin and lead to razor burn. Beard oil is also recommended to soften facial hair and prepare it for a straight cut.
Getting the perfect line takes specific tools as well. An electric trimmer is ideal for shaping your neckline since it has a smaller head than unpowered options. As for the blade, disposable brands are a good pick for a quick and cheap option, but their cost makes them much more expensive in the long run.
A straight razor is a perfect pick since it can be resharpened before each use, durable, and precise enough to get the clean lines your beard is crying out for!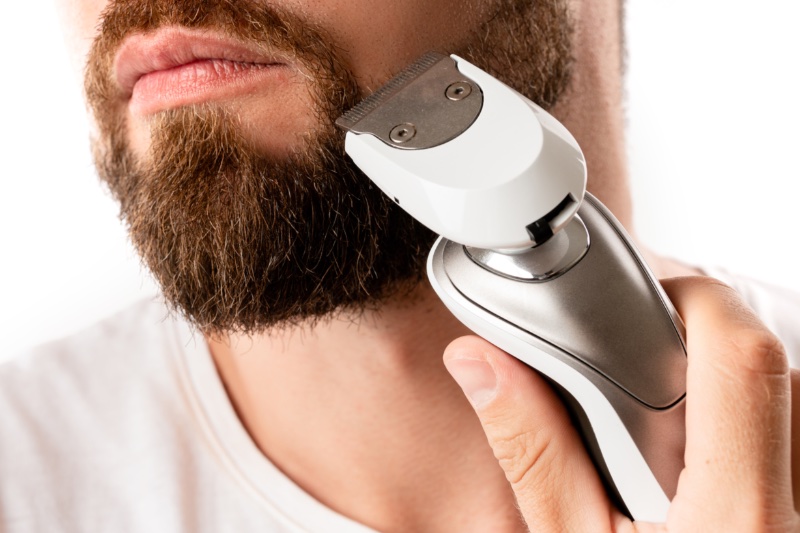 Trimming & Shaping
Now that you've got your tools together and know where your neck and beard lines should fall, it's time to get to work. Use the trimmer for initial shaping. Its small cutting size will give you all the precision needed to outline the shape of your beard roughly.
If you only have a mustache or goatee, use the trimmer to shape around the edges of your facial hair, moving outwards to prevent over-trimming and losing your beard entirely! It's also an excellent time to grab a sharp pair of mustache scissors to clip away any stray hairs and split ends you might spot while shaping your beard.
Once the edge is clearly defined, move in with a disposable or straight razor. Shave usually with your favorite cream or soap, being careful to follow the line you created with your trimmer. Some disposable brands have a trimming edge with a single blade that can be used to get in tight places. Conversely, straight-edged razors are specially designed with precision in mind with a point is perfect for adding definition to your beard.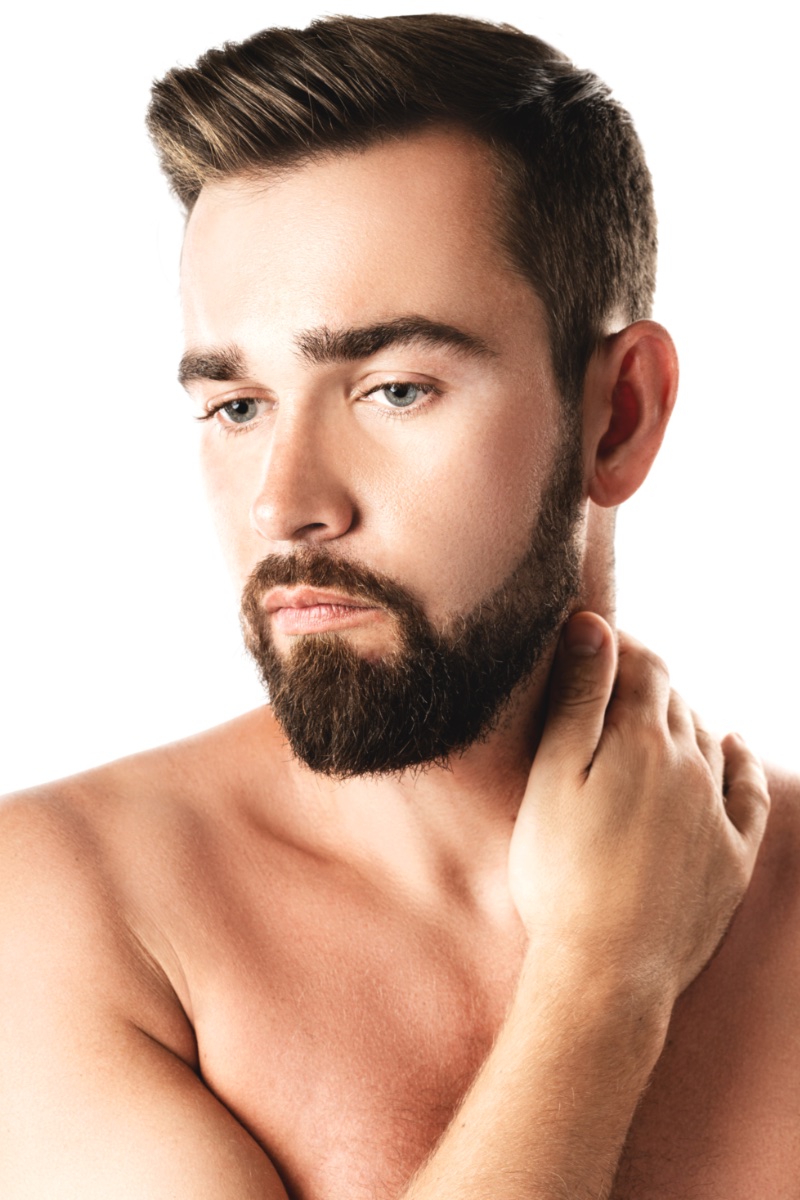 Care & Maintenance
Now that your neckline is nice and sharp, you'll need to take care of it lest you regain that vagabond look. Start a daily shaving and skincare routine, forming habits that will ensure you get used to trimming and shaping your beard correctly. It will also help your facial skin and hair stay clean and healthy. These steps are an excellent start for a basic routine:
Wash with warm water and a gentle cleanser
Trim and shape your beard
Apply a moisturizing shaving cream
Shave with a sharp, clean razor
Rinse with cold water
Use a sun-protecting moisturizer
Setting time aside for shaving can also be great for your mental health. Shaving routines can become a time for meditative self-care, especially using a straight razor. The precise nature of straight blades means you'll have to focus on the task at hand. Slowing down and concentrating on shaving have a calming effect on your mind and body. You may even enter a zen-like state as you wash away all distractions and perform your ritual!
Stay in Line
Whether it's for that big meeting or a hot date, you want to look your best. You will get the wrong kind of attention with a scraggly, crooked beard line. Grab your favorite disposable or straight razor, a straight edge, and some shaving cream to sharpen and clean up those lines. Crisp edges will help you wear it well instead of looking like your beard is wearing you!