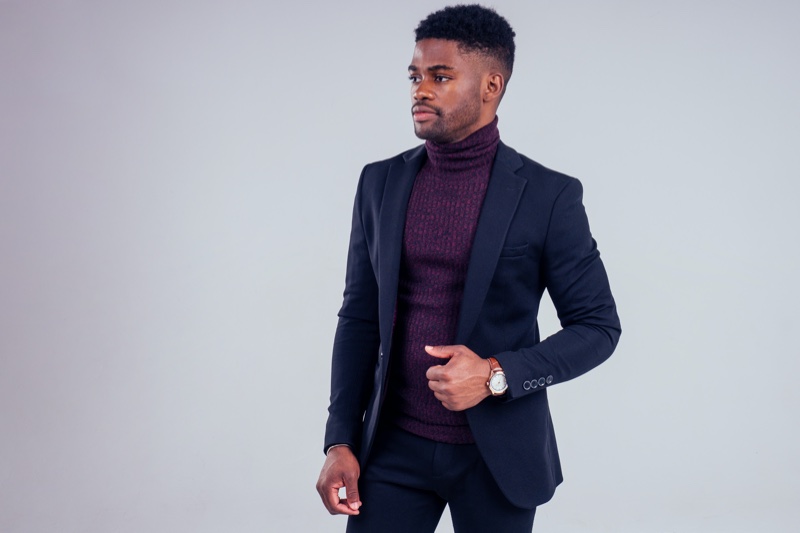 Some guys have an effortless style which exudes dapperness and sophistication. Knowing what to wear is as much of an art as it is an experiment. This should be your opportunity to express yourself and your individuality. After all, style is a way to say who you are without having to speak. In this article, we'll explore some style tips for men to help you curate a memorable look.

Invest in Timeless Pieces
Rather than opting for the latest fashion trends, carve out a style that is classic and enduring and stands the test of time.
One item that tops the bill every time is denim. From James Dean to Marlon Brando, denim jeans have become an iconic item and a staple of every man's wardrobe. This versatile garment has been modified innumerable times over the years, whether it's skinny, slim, straight, distressed, or bootcut.
If you were to invest in just one pair of jeans, think dark denim and well-fitting. These jeans will do the job, whether it's a pair of biker boots for a rugged look or switching up to smart-casual with a shirt and blazer. Some other classic garments to add to your wardrobe include a white t-shirt, a basic sweatshirt, casual pants, white sneakers, and a biker jacket.
These items won't need replacing every season and will form the bedrock of a timeless, capsule wardrobe, allowing you to interchange items to create a variety of styles and outfits.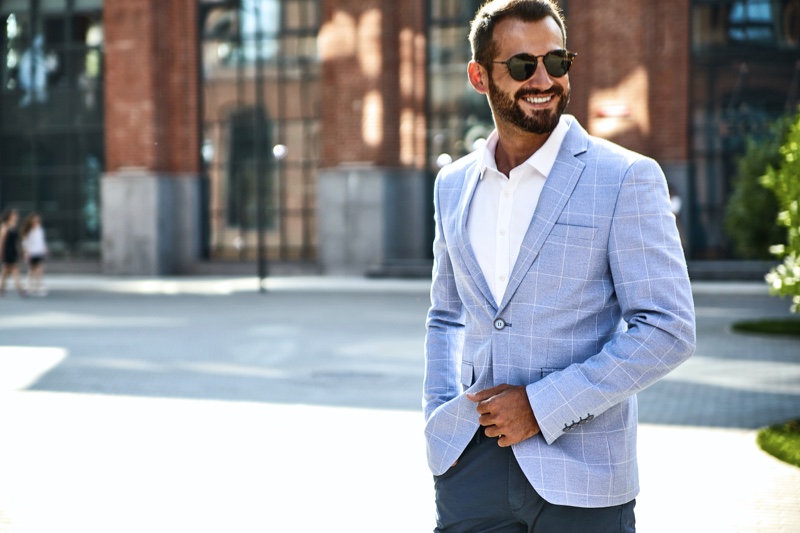 Suit Up
Whether it's a work meeting, job interview, or a wedding, there are times in life when you need to turn up looking suited and booted, so owning a high-quality suit is essential.
A well-tailored suit is unquestionably one of the most distinguishing and attractive pieces of clothing a man has in his wardrobe. A dark, single-breasted, two-button blazer is a classic suit that works well during the day, transferring well into the evening too.
The key to a classic suit is the fit. The tailoring should be right for your body, sitting well on your chest and shoulders and fitting nicely around your arms. The sleeves shouldn't be too long but rest just above your wrist bone. The feel should be snug, and your blazer should easily button without being loose. When trying on suit jackets, a good tip is to slip your hand inside the buttoned jacket, making sure it fits comfortably.
When it comes to color, think navy, midnight blue, or charcoal, and of course, no suit will be complete without the right pair of shoes.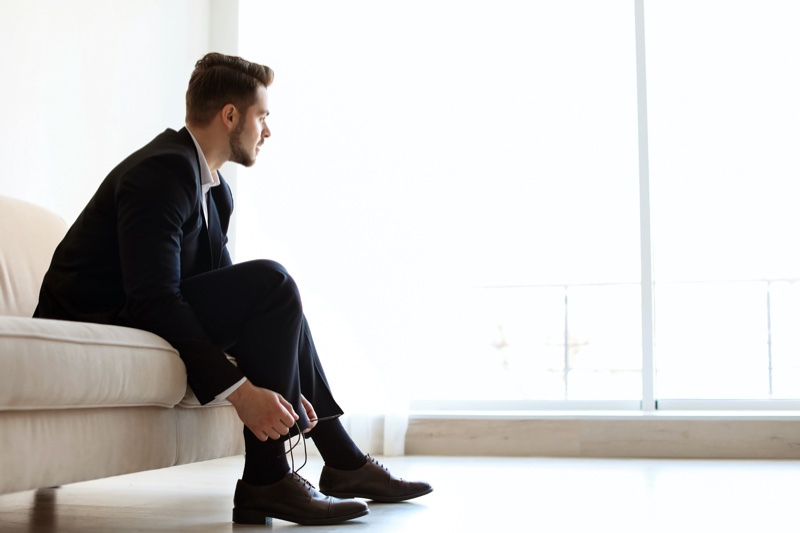 Good Quality Shoes
A good pair of shoes will take you far. Not only do they complement and complete an outfit, but they can also make you look and feel like royalty.
You may prefer your high tops over a pair of Derbies, but owning at least one pair of formal shoes that can suit a variety of occasions is a style must. Team them up with jeans or chinos for a laid-back look, or make your suit stand out with some elegant footwear.
Choose a pair that are comfortable and offer support to your feet. As with most formal footwear, they may require some breaking in to allow the leather to soften and adjust to the contours of your feet. Some classic dress shoe styles to choose from include:
· Oxford
· Derby
· Brogues
· Monk Strap
· Wingtip
· Chelsea
To keep your smart shoes looking smart, consider investing in a pair of wooden shoe trees that can help absorb moisture and keep odors at bay. They will also hold the leather in its original shape, preventing it from cracking or creasing. A cleaning kit can also help you take care of your shoes by polishing the leather and getting them to shine. As an integral part of your outfit, it's important to have them looking their best on every occasion.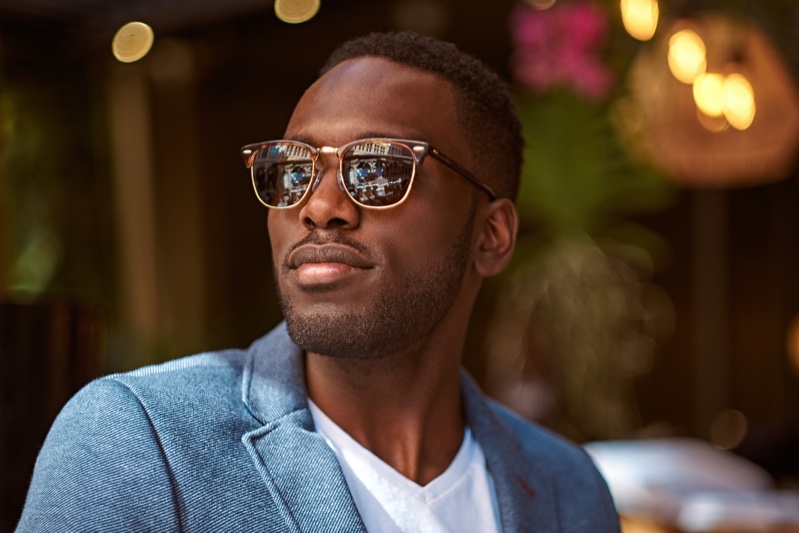 Accessorize
Accessories can transform an outfit, bringing life to an otherwise ordinary ensemble. Think of them as simple additions that bring your look together or even let it stand out. Whether it's practicality, making a statement, or just a bit of fun, you can easily incorporate little touches to your attire to make it less ubiquitous.
Some great ways to accessorize an outfit include wearing a stylish pair of sunglasses that flatter your face, a good quality watch that adds sharpness and sophistication to your look, or a colorful pocket square that enlivens a dark suit.
Your wallet is another opportunity for you to demonstrate your style. This essential accessory does more than carry your cash, it can also show your sense of organization and care for your possessions. A good quality leather wallet containing your business cards will impress more than rifling through your pockets.
If you are feeling a little adventurous or enjoy wearing jewelry, then flaunt your rebellious or rocker side with rings, bracelets, or necklaces. The trick here is to keep it low-key and minimalistic rather than allowing it to overshadow your outfit. When in doubt, less is more.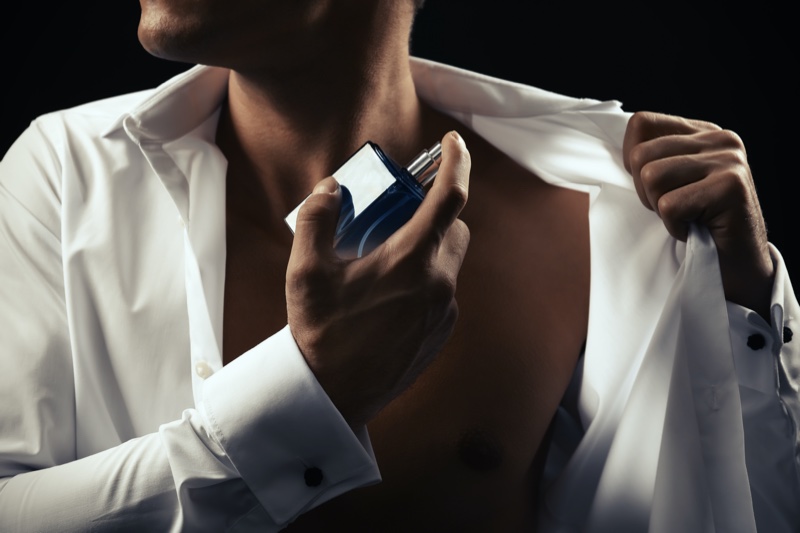 Take Care of Your Appearance
The most stylish outfit will fall short if you are not looking at your best. In addition to taking care of your clothes by carefully washing, pressing, and hanging them up, it's important to look after your own appearance too.
Moisturize your skin each day to keep it looking hydrated and supple. If you have sensitive skin, try a shaving gel with added lubricant to help your blade glide more easily, reducing irritation and razor burn. Make sure to eat a nutritious, balanced diet while getting regular exercise and enough sleep.
Another great way to set off your new style is by finding a signature scent. A cologne or aftershave with woody, smoked or spiced base notes can be a great place to start. Remember to use it sparingly, targeting pulse points such as your neck, wrists, or behind your ear.
By taking inspiration from these tips and incorporating them into your life, you'll immediately elevate your look, giving you the confidence to be creative and expressive with your personal style.