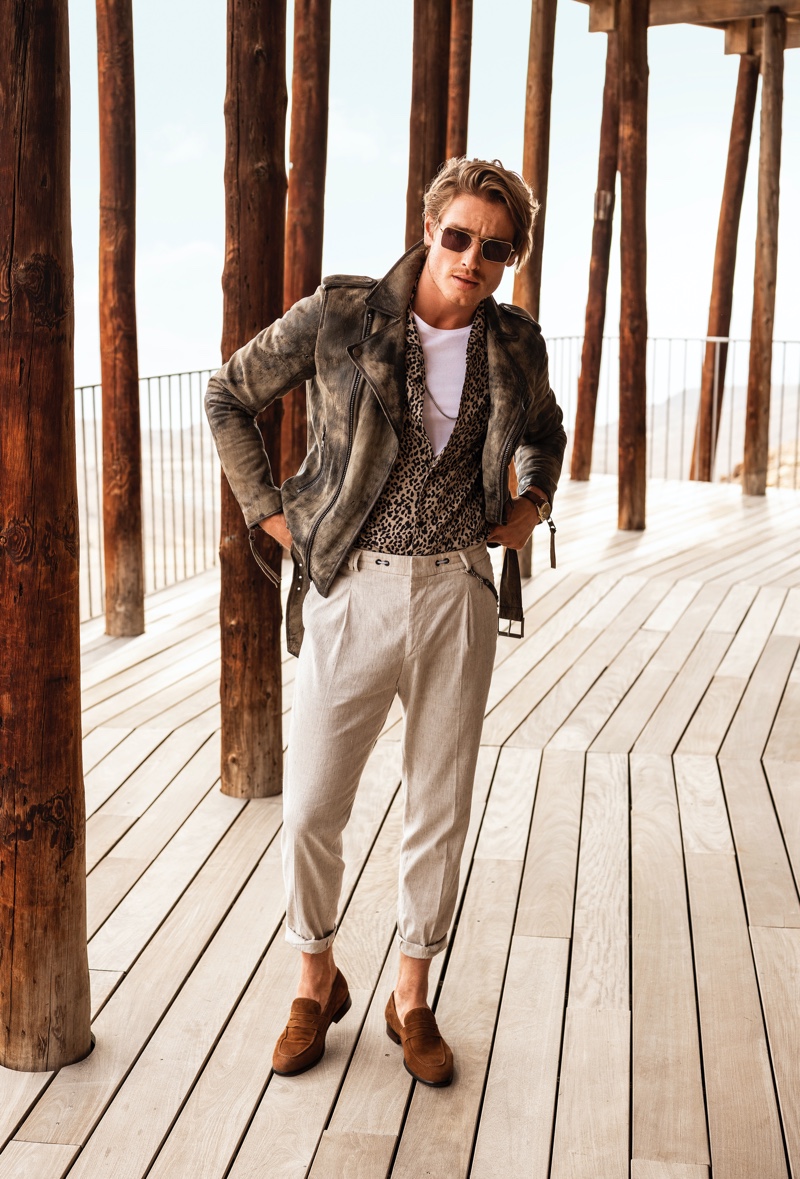 Wormland focuses on the latest fashion trends with its spring-summer 2020 campaign. The German store enlists photographer Jens Schmidt to capture model Patrick O'Donnell for the season. Meanwhile, Michael Meise sets the creative and art direction. Sporting a variety of styles, Patrick couples up with Sandra Tabares for the occasion. The models are picture-perfect, thanks in part to grooming artist Israel Alcantara.
Related: Daniel & Maurice Hit the Warehouse for Wormland Fall '19 Campaign
Erich Leis styles Patrick, while Dennis Blys outfits Sandra. A stylish day quickly turns into the evening as Patrick inspires in Wormland's must-have spring looks. A cool vision, Patrick rocks everything from elegant tailoring to a trendy leather biker jacket. Patrick's wardrobe includes an eclectic selection of brands, which range from Diesel to Tigha.
Wormland Spring/Summer 2020 Campaign