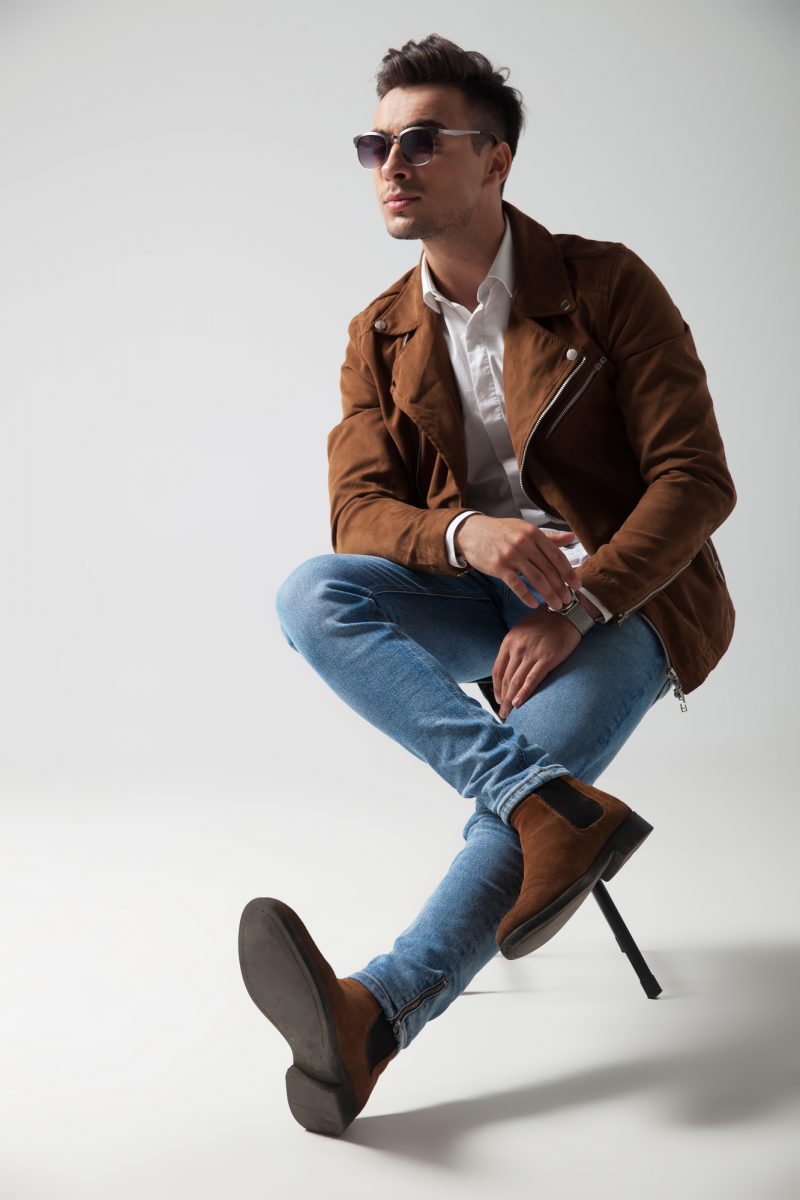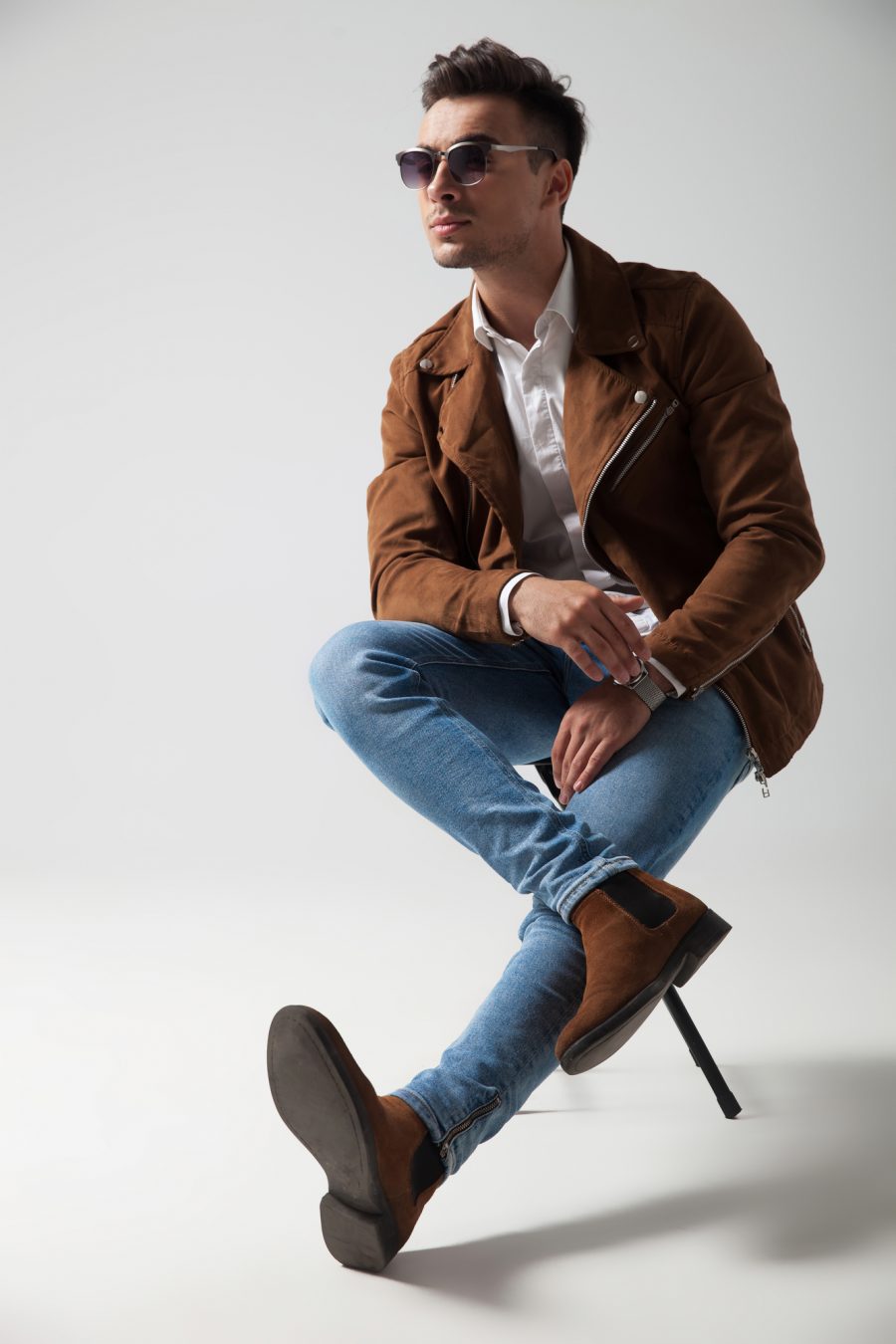 Chelsea boots have become one of the most popular styles of ankle boot sold in the UK in the past few years.  It's easy to see why — their simple yet sleek design makes Chelsea boots extremely versatile. They can be worn with virtually any style of clothing from casual wear to tailored suits.  
Finding a good Chelsea boot specialist for both men and women is a great place to start exploring the wide range available of styles.  They are extremely practical as they are slip on boots which can be taken off or on in a couple of seconds.  To help you learn more about these ankle cut boots, this post will delve into their history and share a few fashion combinations that work well.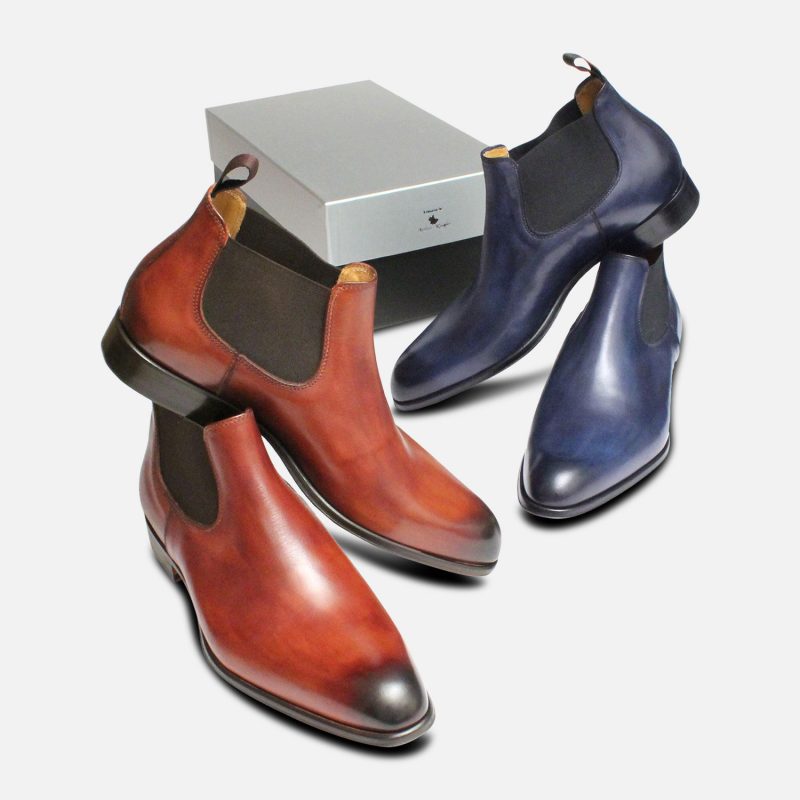 What defines a Chelsea boot?
Here are a few of the defining characteristics of the iconic boot, to help you know what they look like:
Ankle boot: Chelsea boots are designed to cover the ankle. The additional protection that this provides is one of the reasons why these low cut boots are quite popular with hikers, horse riders, and tradesmen.
Elasticated Boots: A key feature of the Chelsea boots is their elasticized side. This allows the boots to be taken on or off by simply stepping into them.
Rounded Toes: Traditional Chelsea boots will always have rounded toes. However, some modern variations will have a pointed toe.
Two-Part Shoe Made of Leather: Chelsea shoes consist of two parts (the vamp and the quarters), which are made from a single piece of leather. The vamp and the quarters meet near the ankle, where the strip of rubber or elastic sits next to the ankle.  This design makes them extremely durable and long-lasting.
Dealer Boot: A popular variant of the Chelsea boot is the "dealer boot." They are usually made of thick roughout leather and have a wider fit. Dealer boots are very popular amongst tradesmen in the UK.
Low Heels: Because they were originally designed as walking shoes, traditional Chelsea shoes will have low heels
Tab on the Back: Most slip-on boots feature a tab above the heel of the shoe, which makes it easier to slip the boot on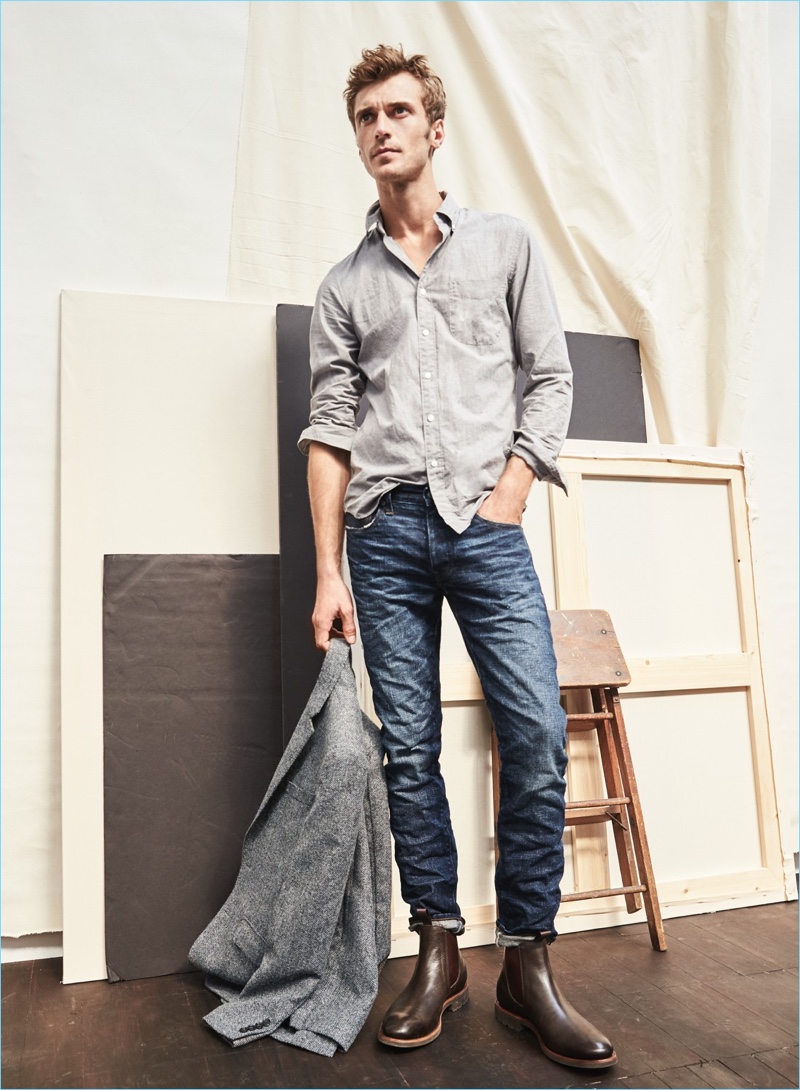 Where did Chelsea boots come from?
The inventor of the Chelsea boot was Queen Victoria's shoemaker, J. Sparks-Hall, who designed it in the mid-18th-Century for the queen to wear.  Her majesty found these boots to be very comfortable, practical and stylish — perfect for walking around the palace grounds.
Chelsea boots were one of the first elasticized boots, using vulcanized rubber that stretches to allow the foot into or out-of-the boot.  This innovative design allows the wearer to slip on their boots without having to lean down to tie laces or buckle straps.
The Chelsea boot (also known as beatle boot) was initially sold to both men and women as a walking shoe.  When first sold to the public, they were called J. Sparkes-Hall's Patent Elastic Ankle Boots (quite the mouthful).  They picked up the name "Chelsea Boots" in the 1960s when they became popular amongst teenagers in Chelsea, London.  This surge in popularity could be largely attributed to musicians like the Beatles and the Rolling Stones often wearing elasticated boots.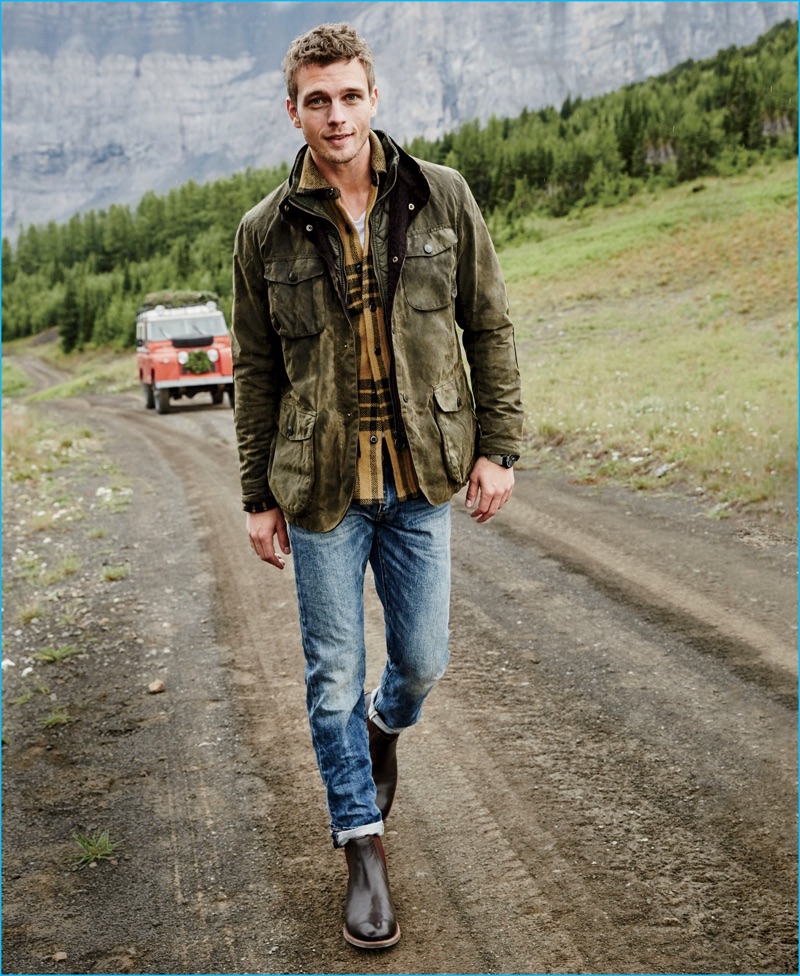 Why do we love Chelsea boots?
A sleek design that is highly versatile. The main reason why everyone should own a pair of Chelsea boots is their versatility. You can wear them with everything from skinny jeans to a tailored 3-piece suit. They can be worn to a friend's house for dinner or to the theatre for a night out. Their good looks make them one of the best dress boots for both men and women.
They are considered so versatile because of their clean and elegant design.  Chelsea boots are also available in a range of leathers, from rustic roughout leather through to beautiful suede.  Colors range from a various shade of brown to vibrant purples and pinks. You can find a Chelsea boot to match virtually any outfit.
They are practical elasticized boots. Chelsea boots are "elasticated boots," which means they have a large elastic component that keeps the boot attached to your foot.  There are no laces to tie and no straps to a button, which makes them very simple to put on or take off. This makes Chelsea boots the perfect choice for busy people looking for a shoe that they can kick off in seconds or jump into before they rush out the door.
The perfect dress boots. Very few leather boots work well as dress boots.  The Chelsea boots are one of the exceptions. It looks fantastic when paired with a suit, particularly when polished to a high sheen.
The number of variations is incredible. When you have a popular classic design like a slip on boot, manufacturers will continue finding ways to tweak it. Although traditional ankle boots will have a low heel, there are women's Chelsea boots with platform heels and high-heels. There are also Chelsea boots made from other materials including faux snakeskin and various plastics. If you are looking for an original look, Chelsea boots might be the answer.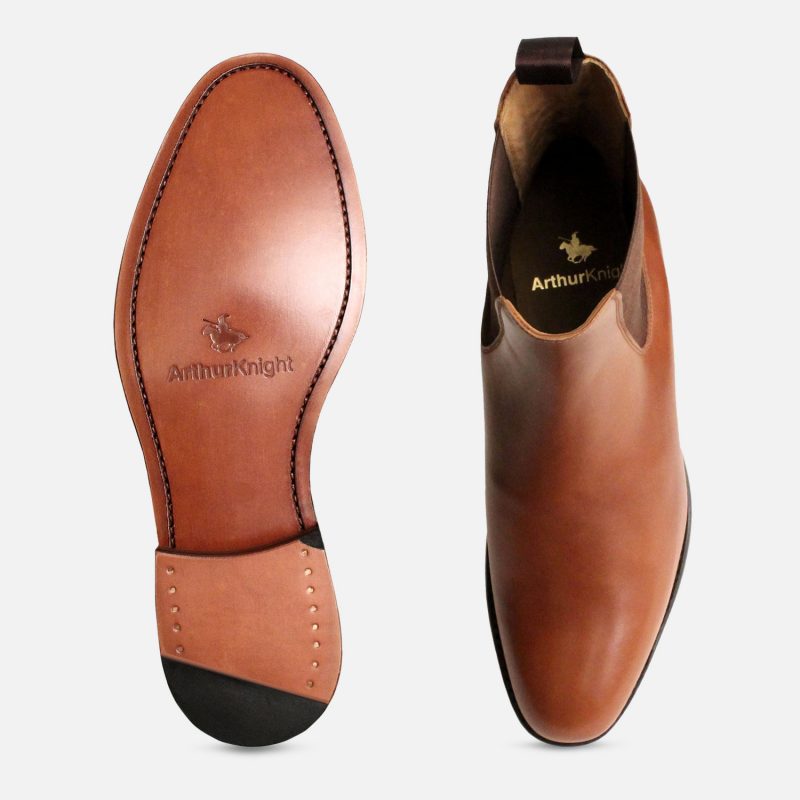 What's not to like?
Very simple design. Although the simple design works with many types of outfits, it is sometimes "too" simple to pull off certain kinds of looks. This is particularly true for women interested in wearing Chelsea boots with formal dresses. A pair of heels remains the better choice for most evening gowns and party dresses.
What to wear Chelsea boots with?
Here are a few fashion combinations that work well with Chelsea boots.
For Men:
Smart Casual: Pairing polished dealer boots with a semi-formal or smart-casual outfit always works well. It is a very hip look with a mix of sophistication and street cred. Try trousers, sports jacket, collared shirt and tie with brown or black Chelsea boots.
Jeans and a T-Shirt: This simple look will never go out of fashion. Chelsea boots can add a bit more class to this ensemble compared to a pair of sneakers.
"Rock star" Streetwear: Bring forth the Mick Jagger in you by pairing your ankle boots with a denim buttoned shirt, leather jacket (or designer hoodie), and skinny black jeans.
For Women:
Rock Chic: A simple ensemble of a denim jacket, black shirt, and skinny black jeans will look sexy and stylish when paired with Chelsea boots.
Smart Country: A simple floral shirt, blue jeans, hat, and Chelsea boots look fantastic.
Pretty with a Bit of Bite: Long svelte dresses tend to work well leather boots. The juxtaposition of a lovely flowing dress with tough-looking shoes is sure to impress.