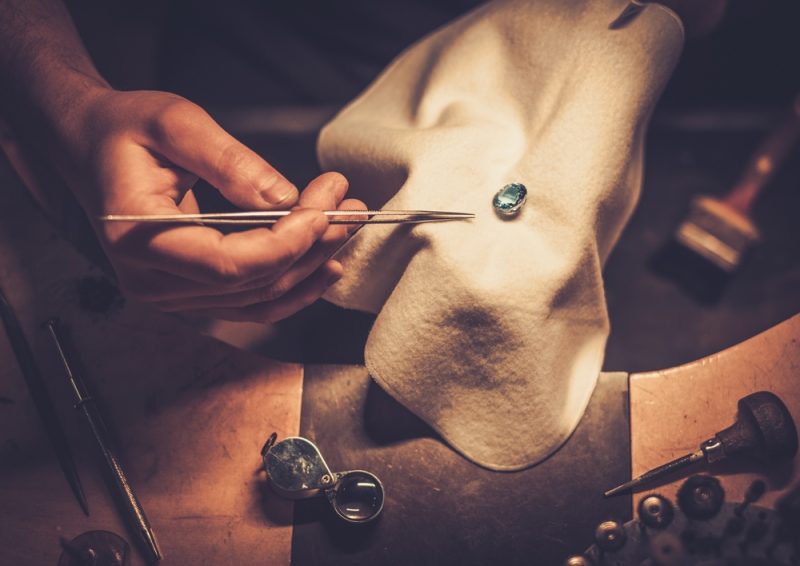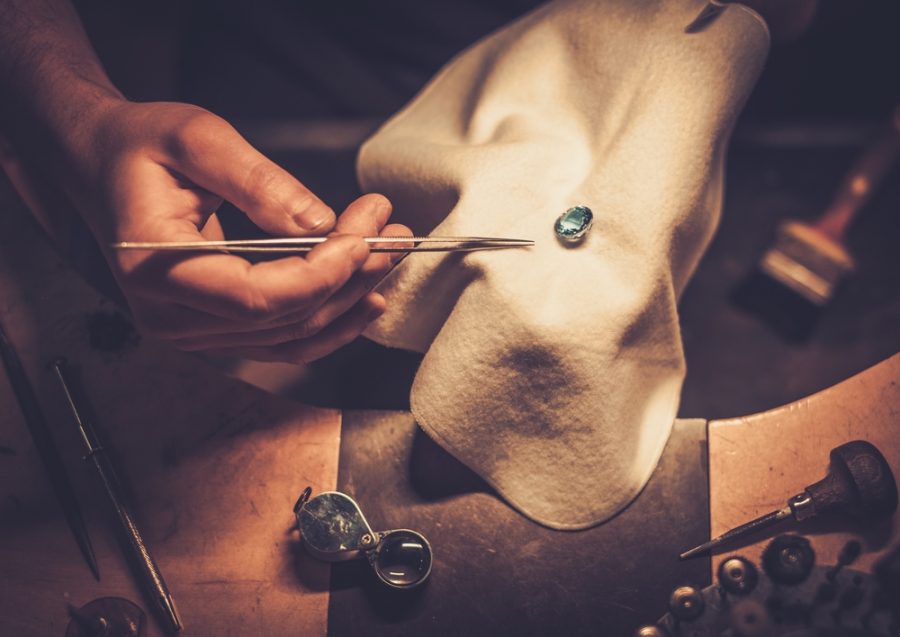 From Fashionistos to the most casual dressers, jewelry is a fashion piece that most people like to add to their ensemble. In recent times, handmade jewellery is gaining popularity among fashion trends. Their increasing popularity and demand are gradually bringing back the nearly lost art of handcrafted jewelry making.
Artisan handcrafted jewelry is a type of jewelry made without machines. As the name implies, they are made by hands and simple tools by the artists who are skilled in the practice. All the processes of making the jewelry are done and perfected without the use of assisted machines.
Beginners in jewelry design can tap into the skill of handmade jewelry because it is easy and creative. Its imperfections are also sometimes unnoticeable, unlike other types of jewelry. This is because there are no precise design models, and artisans can be inventive on the designs. 
Buyers and artists can choose from the numerous models and ideas that are available online. e&e jewellery store offers a variety of handmade jewelry- handmade beaded jewelry, hand-engraved jewelry, hand-enameled jewelry. Examples of handcrafted jewelry are handmade beaded jewelry, hand-engraved jewelry, hand-enameled jewelry. These various categories can be in the form of necklaces, earrings, rings, or bracelets, and they can be worn for all manner of occasions.
IMPORTANT FACTS AND FEATURES OF HANDMADE JEWELRY
Handmade jewelry is perfect for any occasion. They are also becoming a new trend and increasing in demand in the UK. This article points out some more details about handmade jewelry and what to take note before purchasing one. When you consider these features, you can surely select a unique and beautiful design for yourself.
Handmade jewelry is simple, captivating, and colorful. People prefer this handcraft to most machine produced jewelry. Different types of materials are used to create handmade jewelry, which in turn affects the durability, quality, and performance. You need to get familiar with these different types of materials before making a purchase.

Personal customization is possible with handmade jewelry. You can ask for custom-made hand jewelry according to your taste, needs, specifications, desires, and style. Artists will make sure that you get all these in the process of crafting one for you. Handmade jewelry can be made to give a personal expression and connection to the piece of art.

The design aesthetics of handmade jewelry makes it stand out compared to already-made jewelry. Artists craft out such jewelry to be beautiful and unique with a deep taste and connection with culture and tradition. Purchasing a piece of handmade jewelry means getting uniqueness, beauty, and culturally crafted jewelry. You will surely stand out when you wear a piece of handcrafted jewelry.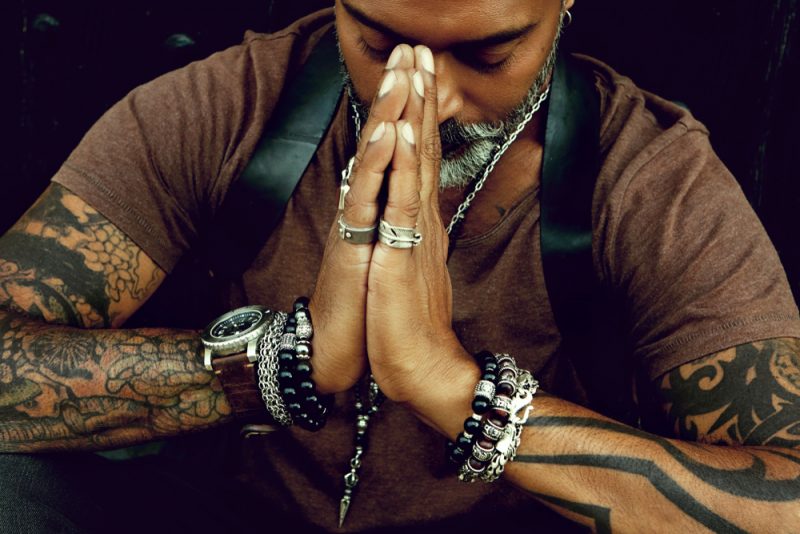 BENEFITS OF PURCHASING HANDMADE JEWELRY
BUILD AN ENTREPRENEUR ECONOMY
Small business is the backbone of any economy. Buying handmade jewelry in the UK is your way of supporting the artisans who produce them. An entrepreneur's marketplace is encouraged when one patronizes small businesses. A new economic model based on entrepreneurship can be built and developed indirectly when you buy handmade jewelry.
ENCOURAGING ARTISANS
Artisans put in their best effort to produce these handicrafts. You cannot get this level of effort and performance on most mass-produced jewelry. They invest time, energy, and love than most machine products. Getting a piece of handcraft jewelry is supporting a person's passion and skill. These will cheer the artists for their creativity, handwork, and ability, thereby boosting their productivity and creativity.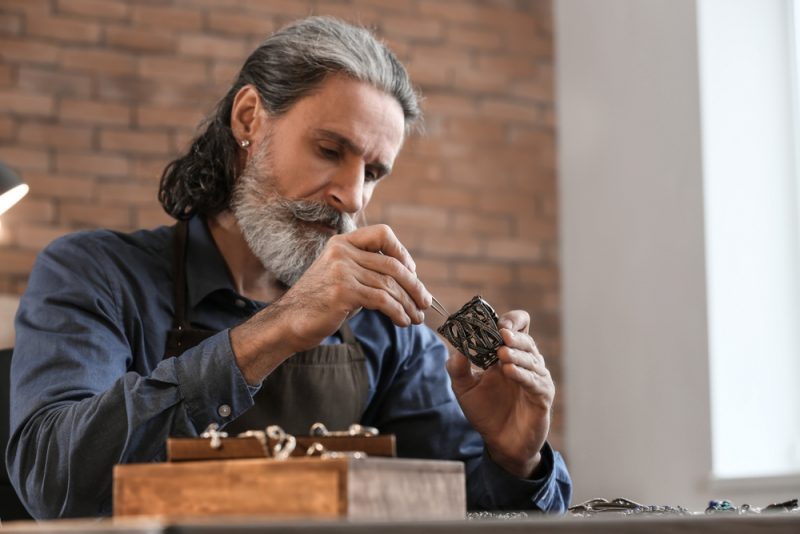 RECYCLED PRODUCTS
Most of the materials used to make handmade jewelry are recycled products. You are, in turn, contributing to less waste society and supporting recycling when you buy handmade jewelry. Handmade jewelry is also eco-friendly. The artisans carefully select the materials used for the craft. Therefore, they are most times less harmful to wear. The environment of the artisan also inspires some handmade jewelry.
SHIPPING COST REDUCTION
A substantial amount of cost and labor is spent to produce and ship mass-produced products. You can contribute to the reduction of this cost by getting handmade crafts. Purchasing products within the country of location can help reduce excess waste of resources on products.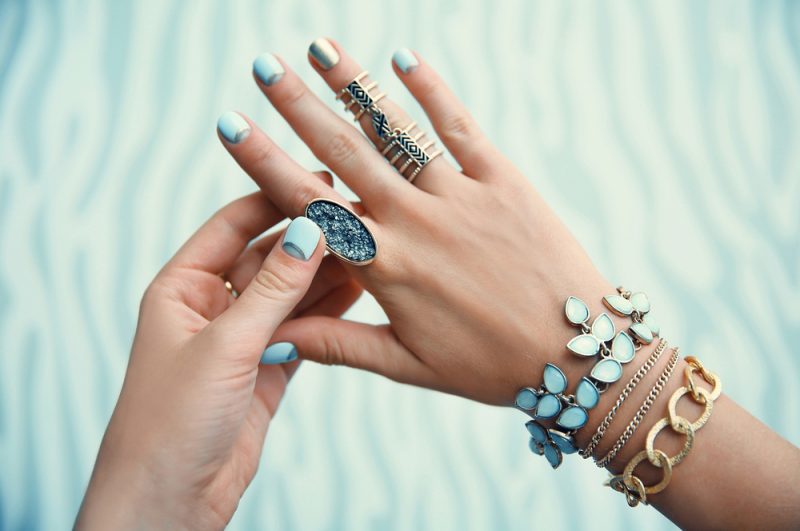 UNIQUENESS AND CREATIVITY
Handmade jewelry is crafted with originality and creativity. Some of the designs are not similar to others, unlike mass-produced jewelry. Products made in bulk most times have more straightforward and similar models. Each piece of handmade jewelry is a demonstration of skilled artisanship because the design or jewelry may not found with other people. Handmade jewelry guarantees you can of having a unique design for yourself and little variations with others.
VALUABLE AND AFFORDABLE
Handmade jewelry might be a bit more expensive than machine-made jewelry. Purchasing one, however, is assuring that you will get the quality of what you pay for. It is also possible to get some women's handmade jewelry a bit cheaper and affordable. The affordability does not, however, reduce its guarantee for durability and value.
TRENDY
When a new trend of jewelry is out, made-to-order products get lesser delay time in following the trend than ready-made products. Artisans who produce handicrafts are known to keep in tune with fashion trends quickly. Handmade jewelry will not lag when there is a new trend in fashion (jewelry).
CUSTOMER SATISFACTION
It is much easier to get assured prompt customer service from small businesses than large organizations because they give value to their customers than others in large corporations. Customer satisfaction and appraisals are their major backbone to growth. You can easily get in touch with the artist when you need clarification or when there is an error in a product. Small scale artisans would always love to receive feedback on the products made for you. Made-to-order products are sometimes more satisfying than ready-made products. Since it is made-to-order, you can get superior quality band satisfaction than machine-made jewelry.
Final Thoughts
People are gradually demanding for handmade jewelry because it is unique, durable, affordable, trendy, attractive, and of superior quality than mass-produced. Handmade jewelry is a possession to get and cherish because it does not only express the craftsmanship of the artisan, but it is also an expression of passion, love, dedication, and tradition. Add a touch of elegance to your look; get a piece of handmade jewelry today.