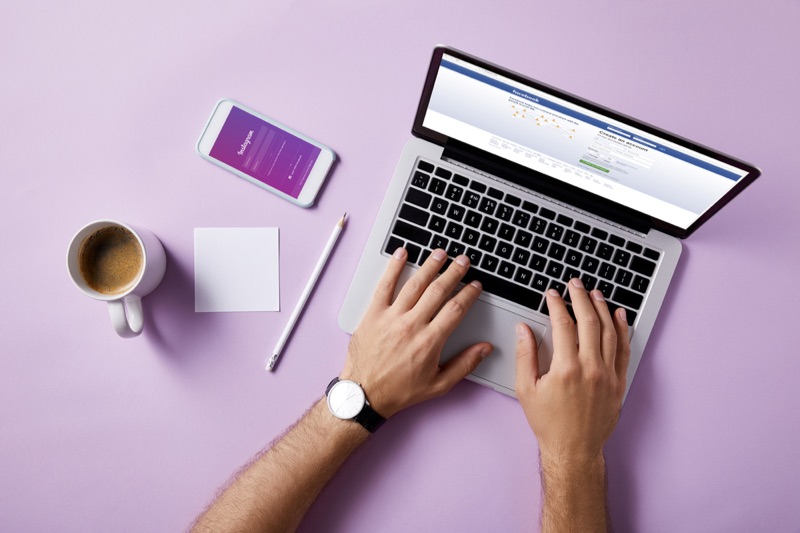 Following fashion is important as people need to know what the latest trends are and which way fashion is heading at any given moment. There are so many different points of view and so many possibilities that a lot of research is needed to get a well-rounded idea of what's going on. There are so many sources of information and ideas that it can be hard to keep track of all of them while the time and energy involved in doing so can be overwhelming. Therefore, it is handy for those who want to be in the know to have a place where a lot of these different ideas can be brought together and looked at in the same location. This makes the whole process a lot quicker and easier for the people searching. One such place exists, and it has gradually grown into a hub for fashion content. This place is Instagram.
Why Instagram?
Instagram is a haven for people who are into fashion, and it is certainly one of the best places to look around as a large number of users means there are a large number of ideas. People of all ages and from all over the world actively partake in the Instagram fashion community, which happens to be one of the biggest ones on Instagram, and this leads to a lot of variety in what's on show, there is always something to be found due to the abundance of different users. In total, more than a billion people use Instagram on a monthly basis and furthermore, there are two main benefits of Instagram when it comes to using it to follow fashion. In fact, the social media platform is so important that some people even use an Instagram marketing service.
Using hashtags to keep up-to-date
First of all, there are hashtags. The use of hashtags allows you to narrow down what you are searching for. For example: #fashion on its own currently has more than six hundred million results; that's an awful lot of posts to look through if you are searching for something in particular. However, if you get more specific and look for #mensfashion, you get just over thirty-eight million results. That's still a big number, but at least you're somewhere along the way to zeroing in on what you are looking for. The more specific you get, the more likely you are to find what you are looking for. You also have the option of getting updates for your preferred hashtags, another way to help you track your favorite styles. Similarly, you can use hashtags to keep an eye on the current fashion trends. The latest trending topics that pop up in hashtags will guide you in the right direction if you want to get information about the most recent fashion trends.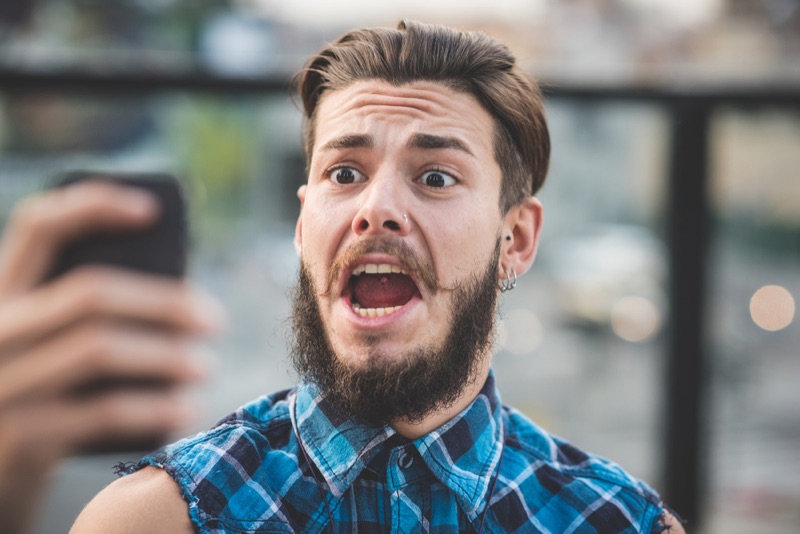 Instagram as a visual medium
The second main benefit of following fashion on Instagram is the fact that it is a visual medium. Instagram thrives on being a place where images do the talking and images will give you a much better idea of whether you like an item of clothing or an outfit than a lengthy description. As most Instagram users access the social network from their mobile devices, the abilities to edit photos in great detail is not an option for many of them. Because of this, there are plenty of tools available to Instagram users to enhance their photos and give simple photos more impact. This comes into play in a big way when dealing with a visual topic such as fashion.
What about the people involved in Instagram fashion?
There are a large number of Instagram models out there, and if you can find one that you think resembles you or has a similar style, then you can follow them and use their uploads to inspire you. The same goes for following Instagram accounts that are managed by a fashion designer whose ideas you like. Whatever brand you are interested in, don't worry, as approximately 96% of fashion brands maintain an Instagram account. Similarly, there are dozens of fashion influencers who use Instagram to share their ideas and these all have millions of people following them.
Are you interested in using Instagram for your fashion ideas?
Fashion on Instagram comes in all shapes and sizes. While there are millions of accounts that are related to fashion in some shape or form, they represent people or companies from many different areas. They can be fashion designers, boutiques, make-up artists, photographers, models, bloggers, journalists or influencers. There is a place for everyone and, therefore, if you are interested in it yourself, you should give it a try. As fashion is a big business on Instagram, you will need to be popular to get yourself heard. You may have an account that provides quality content, but this won't make any difference if you don't have any followers to interact and engage with your content. One solution to this problem is to buy Insta4likes followers. There are plenty of websites that provide real Instagram users for a fee that can be used as followers. Once they become your followers, they engage with your account in the same way as your other followers. The extra activity means that your profile becomes more visible and you have a better chance of your voice being heard. Other ways to get attention on Instagram include following accounts that are based on the same topic as your one. This way you become visible to them and their other followers.