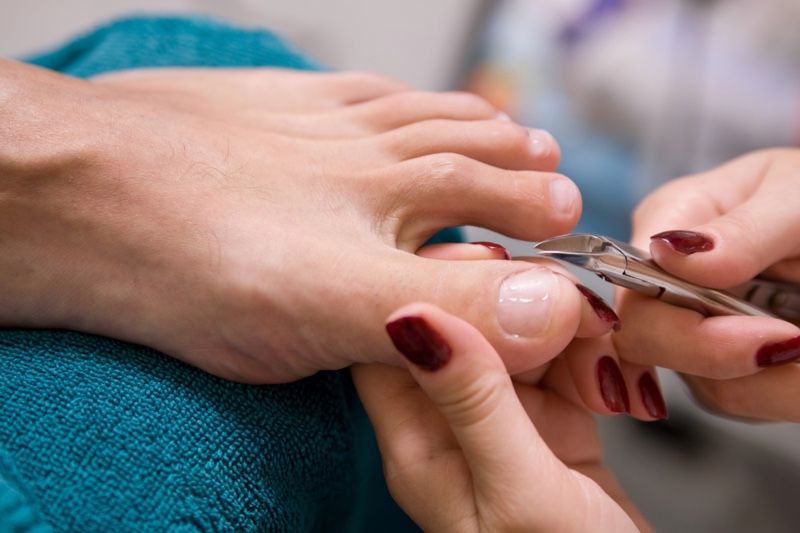 Let's face it – big nails on your feet look ugly. Moreover, if you have hairy feet and the nails protrude at the end, the appearance is dreadful. Your feet will sweat, and the nails will be prone to fungal infection. The ideal solution to this problem is clipping the nails. Most men's grooming kit includes a nail kit with tweezers, nail clippers, safety scissors, and nail refining file, so there's no excuse to keeping your nails long and dirty.
It is easy to cut your nails, but wouldn't you want to get them shaped once a month? In addition to shaping the nails, it is essential to scrub your feet and mend the cracked heels. That's what a pedicure is for, and it has become a growing trend among men too. Previously, women went to parlors for a pedicure but times have changed and men are now equally conscious about their feet. The warm water underneath your feet, a therapeutic foot treatment to get rid of the dead skin, treating and shaping the toenails, and tending the ignored cuticles help in keeping your feet healthy.
What to expect during a pedicure?
It is often not possible to pay so much attention to your feet apart from cutting the nails, right? That's why an occasional pedicure is vital for men too. Men's pedicure starts with washing your feet with warm, soapy water. You will have to soak your feet in the water for approximately five to ten minutes before an expert will scrub the dead skin off your feet slowly. They have specialized scrubbers that thoroughly clean the skin. The goal is to remove all the accumulated dust and dirt in the cracks on the heels and the sides.
Once the cleaning is complete, you will get a foot massage. This improves blood circulation and promotes cell growth in your feet. You will notice that your feet have become lightweight after a pedicure.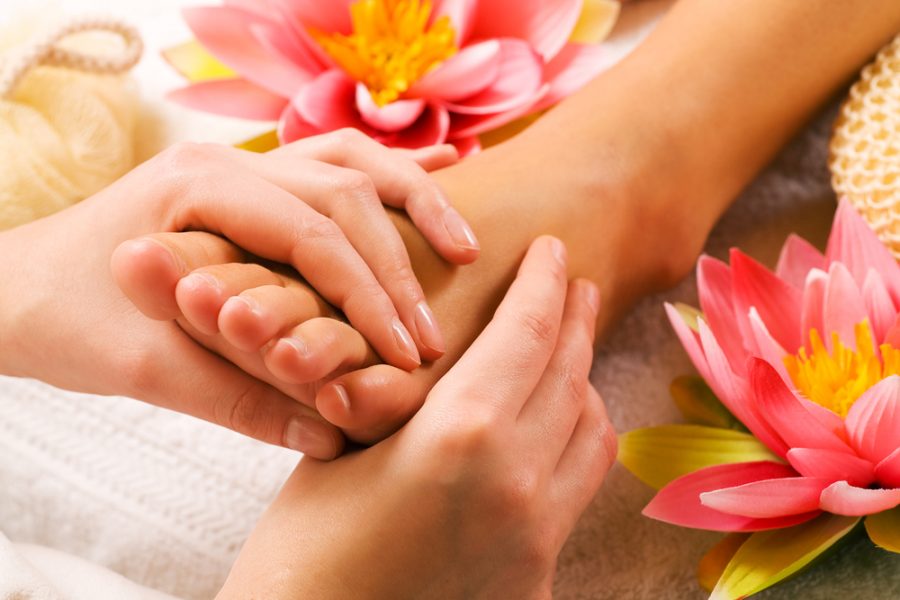 Benefits of a pedicure
A pedicure is always associated with women. Men find it strange when someone else touches their feet to massage and cut the nails. But most men don't know the ideal size of the nails while cutting. You either cut it too short or don't cut it properly. Therapists explain that ingrown toenails could lead to open sores and foot ulcers if you don't treat them timely. When you cut your nails too short, you expose the nail beds underneath that can lead to infection. The uncovered flesh may come up from the side, and as the toenail grows, you will feel searing pain.
You can avoid all this if you get a pedicure. You often tend to overlook your feet nails, and even if you cut them, they remain in bad shape. Reshaping them can treat the ingrown toenail and save you from the pain while it is growing.
The experience of getting a pedicure is very satisfying. You lay back and relax while the therapist tends to the nails. While it's something that feels strange at first, you'll surely appreciate a good pedicure after your first try.