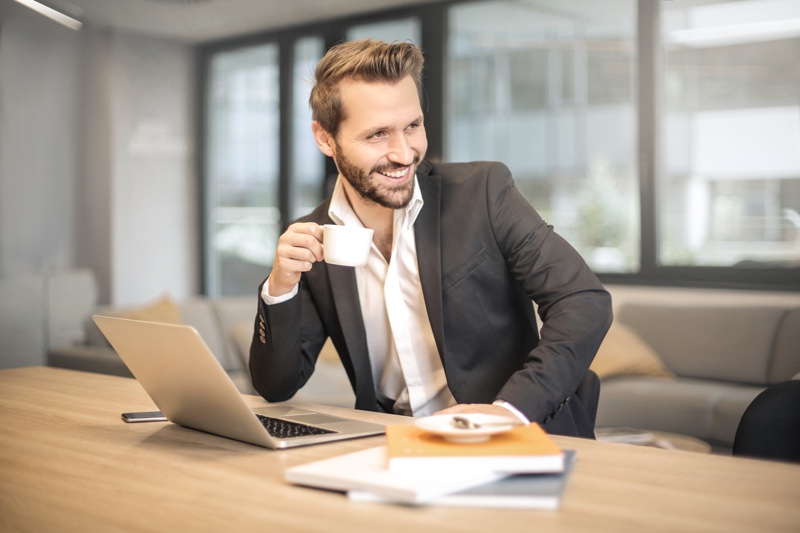 It doesn't matter if you're a singer or a lead actress in a Netflix hit series, celebrities, and many prominent figures have fallen victim to cyber attacks such as ransomware and spyware. But, due to the ongoing Netflix crackdown, people can't access these hit series. As a result, Netflix VPN has become increasingly popular.
In recent years, dozens of celebrities were widely targeted by hackers with a majority of them being females. These include famous names in the Hollywood industry like Taylor Swift, Jennifer Lawrence, Kaley Cuoco, Miley Cyrus, Scarlett Johansson, Vanessa Hudgens, and Mila Kunis among many others.
This is not the first time that a Hollywood celebrity has fallen victim to a hacking attack as hacking accounts of influential has become increasingly popular. So what makes a hacker work their way into a celebrities' private details? Well, it's plain simple. A celebrity account will give a hacker or the hacking group a great deal of publicity among the media.
Hackers have to show their presence to retain a sense of unrest in the world; and what better way to do it by showing the world that you still exist and possess the capability to disrupt private vaults.
To combat this menace, enterprises and netizens have long been using a VPN service. So what is this VPN and why are so many people adapting to this technology?
A VPN is this robust private network that helps you get past regionally blocked content that would have been impossible to access otherwise. The way a VPN works its magic is by creating a secure private tunnel on public and private networks. This 'private' tunnel gets you past geo-restrictions without leaving any traces as it's backed by the world's strongest encryption – AES 256-bit encryption.
PureVPN is a renowned VPN service that is widely known for its exceptional online security and privacy while giving the user the ability to stream the content of their choice at rapid internet speeds.
VPNs have long been used by numerous organizations, agencies and everyday users for unblocking, secure file sharing, anonymous browsing and streaming purposes. Their role in today's time has led VPN companies to focus on online security and privacy as opposed to conventional uses of unblocking and streaming.
Without any further ado, let's take a look at the reasons why celebrities should be using a VPN service:
1. Hides your internet activity from Internet Service Providers
Your Internet Service Provider is your direct source to the internet world. Your ISP knows exactly what you're searching and at what time. Pretty scary, right? That's where a VPN comes in to play. With a VPN in place, you can avoid any kind of surveillance and get the benefits of online anonymity in your daily life.
A VPN service will make sure that any of your online connections between your devices and the internet are passing through a secure encrypted tunnel that is impassable. Hence, all of your internet queries and browsing activity is completely hidden from eavesdroppers.
2. Bypass your government's internet censorship
There are numerous countries who do not believe in providing free and unrestricted internet to their citizens. The biggest example being China, a country widely known for actively participating in internet crackdown which is referred to as China's Great Firewall.
India is second in line and most famous for blocking access to the internet during protests. These countries not only limit your internet access but they have also blocked access to certain websites like Facebook, and others. So, if you reside in a country where such practices are common, you need a robust VPN service to get smooth access.
3. Use Free Wi-Fi without any risks
It goes without saying that nearly all of us enjoy free access to the internet. The same can be said about free internet access available at cafes, restaurants, airports, and other public places.
It's quiet common to simply connect to a café's Wi-Fi network when you're anxiously waiting for your food. However, little do we know that such Wi-Fi hotspots are lurking with cybercriminals who are anxiously waiting to exploit your data.
It's this very reason why smartphone and tablet users must consider using a quality VPN service to stay secure on the web.
4. Secure your VOIP phone calls
VOIP, or Voice-over-IP, is an inexpensive way to make internet phone calls. This easiness and inexpensive nature attract cybercriminals to eavesdrop on your conversation which is being transmitted through a Wi-Fi router.
VOIP services are commonly hacked by the hackers who have a sound knowledge of the internet architecture. Such cases are a good reason to use a VPN service, which can turn out to be greatly useful in securing your VOIP calls. However, you might experience minimal voice distortion due to the VPN's security layer working its way to secure your VOIP call.
5. Anonymity if you're a researcher/whistleblower/activist/journalist
If you're a researcher, a whistleblower, an activist, a journalist or any famous personality for that matter, you certainly cannot afford to browse the web without a good VPN service.
The reason for that is that with so many eyes on you, there may be entities wanting to hack your agenda and halt any progress you've made so far. A VPN is common among political activists as their campaign activities, and plans are valuable to competitors for gaining an upper edge.
The way this works is that a VPN assigns you a temporary IP address which may be of a different region, cloaking your internet traffic, allowing you to carry on with your work without any fear or risk.
While celebrities possess enough resources to hire a dedicated security team, it's worth noting that there's little they can do when it comes to the online field. A VPN can save you from cyber attacks, anti-viruses, malware, ransomware, DDoS attacks and much more.
As witnessed from 2014's iCloud hack, it's evident that no celebrity wants to ever go through the shame and torment which was faced by Jennifer Lawrence and other celebrities.
Privacy is a fundamental right, and it must be exercised properly. If that right is unavailable (which is mostly the case), a VPN will unlock a world of endless possibilities and transform your online experience into a much secure digital lifestyle.
About Author:
Name: Ather Owais
Bio: Ather Owais is a tech and cyber security enthusiast. He follows technological trends and their impact on today's digital era.
Twitter: https://twitter.com/atherveyron92