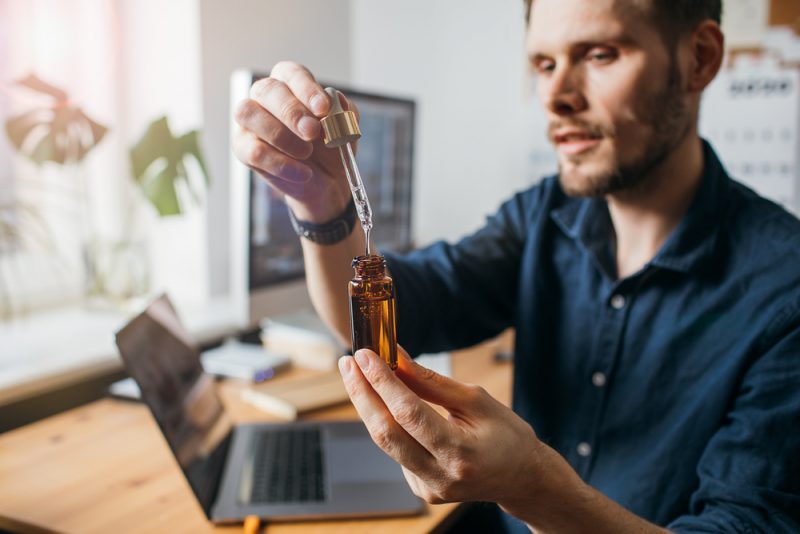 When it comes to CBD dosage, experts agree that less is more. At least at first. As a beginner to CBD products, you may feel tempted to choose the higher concentration to enjoy immediate effects, but that's rarely necessary.
Although you cannot overdose from CBD oil, and CBD doesn't usually have side effects, starting with a high dose isn't recommended. Instead, it would help if you started with the lowest concentration, in a smaller dosage than recommended on the bottle, and, depending on your experience, work your way up from there. Many times, the minimum dose is just right, and you don't need to increase it. However, there may also be cases when that's not enough, and you might need something stronger.
Here are some factors you need to keep in mind when you want to increase your CBD oil dosage and do this for the best results.
Why Are You Taking CBD?
First and foremost, you have to clarify your goals. Why are you taking CBD, and what problem do you want it to solve? CBD is one of the most versatile natural solutions, and it can help treat a wide range of health problems. It can promote a sense of calm and focus so that you can have better work performance. It can ease anxiety symptoms, reduce muscle inflammation, and even reduce chronic pain better than traditional medication. Although scientists are still investigating the positive effects of CBD on the human body, preliminary research is extremely encouraging, and customer reviews point to CBD's incredible potential.
Considering the coverage that CBD is getting these days, especially with various affiliate programs (read here), it's normal to be curious about it and test it out to see if it can really improve your general wellness. But if curiosity is your only reason for trying CBD, there's no point in going for the high dosage. In fact, recreational users are strongly advised to stick to smaller dosages because those should be enough.
However, if you have a certain health condition and your doctor recommended a higher CBD concentration, then you can go ahead and try it. If you've taken CBD in the past and weren't completely satisfied with the results, you can try to increase the dosage. For example, 3000mg CBD oil is an extra-strength formula that can help people dealing with severe anxiety symptoms, chronic pain caused by inflammation, and for whom lower concentrations haven't worked.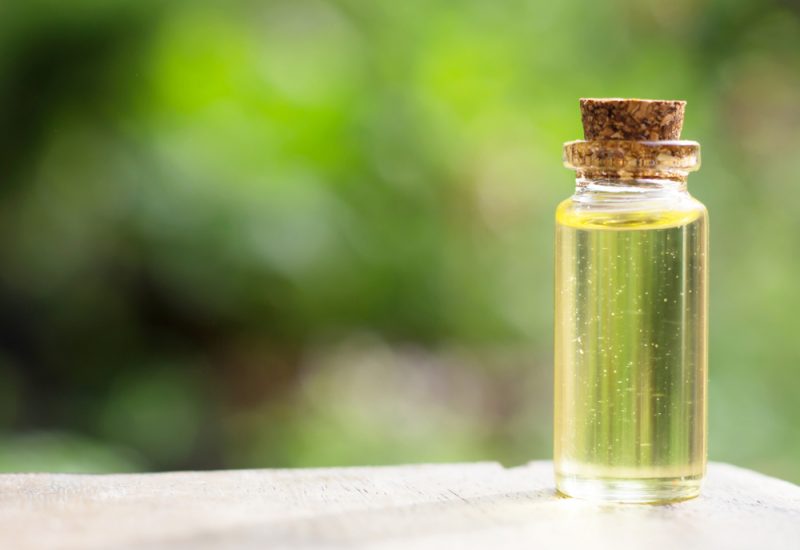 Before You Increase Your CBD Dosage:
So, you're convinced that the concentration of CBD you're taking right now is not enough, and you're ready to move to high-strength formulas. That's always an option but, before that, make sure you try these other ideas:
Consider Testing Several Consumption Methods
Depending on the area that CBD needs to reach, some consumption methods may be more effective than others. For example, if you're dealing with muscle inflammation after an intense workout, or you're experiencing joint pain because of rheumatoid arthritis, you should try a localized CBD product, such as a topical cream or lotion. This way, CBD gets directly on the area where it needs to be, without passing through the digestive tract.
However, if you're dealing with anxiety or chronic pain and looking for quick relief, you may want to test vape pens first. These work the fastest because CBD doesn't travel through the bloodstream, like oral supplements. Experts recommend using multiple consumption methods when you need quick relief and sustained effects throughout the day. For example, you can use a vape pen for an instant improvement and take a few drops of CBD oil sublingually so that the effects last for a few hours. Remember that CBD can be found in many forms, and you can always take it with you on the go. For example, you can have a cup of CBD tea or a bar of CBD chocolate if you're at work.
Make Sure You're Taking High-Quality CBD
CBD is one of the most popular wellness products on the market right now, and its global market value is on track to reach $20 billion in the new four years. You can find CBD products in local stores, but especially online, where hundreds of vendors compete for attention. However, that doesn't mean that any CBD product you can find is automatically good. To make the most out of CBD and enjoy the health benefits that everyone is raving about, first, you have to make sure that the manufacturer is trustworthy and that the CBD comes from organic cannabis and hemp sources. If the CBD isn't high-quality, it won't work well enough, and you might even feel side effects such as nausea or digestive issues.
Another thing to keep in mind is that CBD can lose its potency if it's not stored properly. Unlike other oils, CBD oil doesn't go bad, so you're not risking food poisoning, but if you've had the same bottle for a really long time and you didn't store it in a cool, dry place, it will lose its potency. In this case, if you used to feel great after taking CBD oil, but now you can't feel its effects anymore, you might not need to up the dosage; get a new bottle.
Finally, remember that we all have different bodies, medical histories, and unique needs. Depending on factors such as age, gender, body weight, height, and so on, you may respond differently to CBD. So, just because a friend swears by a certain CBD consumption method and dosage, that doesn't mean it will work the same for you. If he's a professional athlete weighing 220 pounds, but you're a 154 pounds office worker with a sedentary lifestyle, his extra-strength formula might not help you. Ultimately, the best way to ensure you're taking the right CBD dosage is to log your symptoms, try out different dosages, and see how you respond to each. When in doubt, ask your doctor for professional guidance.