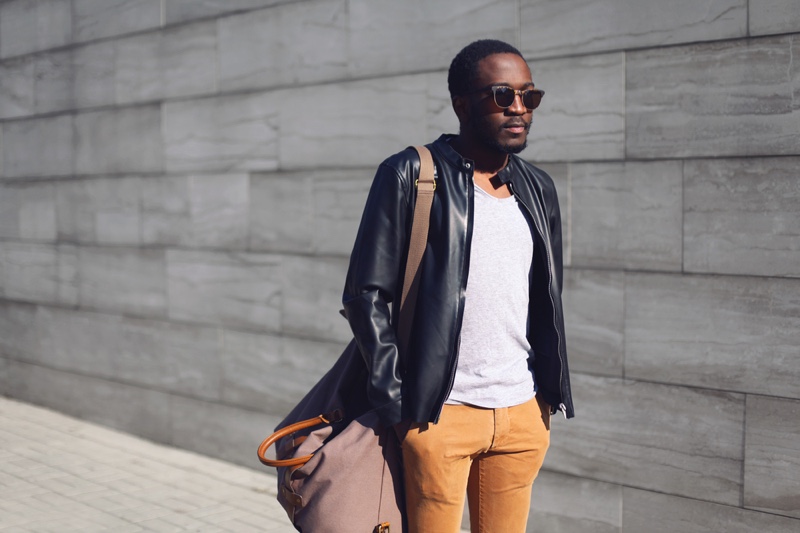 It's that time of year again guys! Yes, summer is here, the season when we look forward to amazing hot weather and long, relaxed days where we can enjoy the beautiful weather. Well, let's be honest; here in the UK, we make the most of the warmer days, and when the sun is out, it really does add to the occasion, but we don't have the greatest climate for summer gear!
This is not California, after all, where the guys wear shorts all the time and the girls wear very little! But, us men can still dress for the occasion, and it's time to take stock of what's in your wardrobe, and invest in some more appropriate clothes. So, put away your heavy coats, jumpers and winter attire, and read on for some great ideas on UK summer style!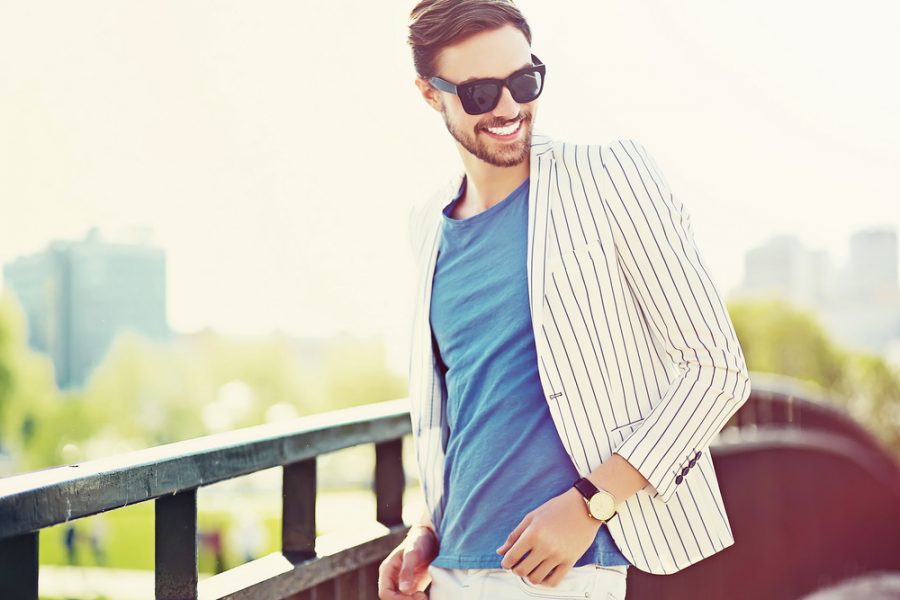 Choose Your Summer Wardrobe
Buying gear for the summer means making sure you are covered for all occasions. It's not unusual in the UK to get up in the morning to bright sunshine and warm weather, only to be caught in a torrential downpour just a few hours later. You need to be prepared, and that means varying the items you own.
Buy a few t-shirts by all means – they make a great addition for the summer – but don't expect to rely upon them! We recommend that you invest in a hoodie. They are never out of fashion, are versatile and can provide you with suitable protection if it rains, and are not at all expensive. Look for neutral colours (think beige, grey, black or blue) so when you need to throw it on, it will match whatever you're wearing, and you can't go wrong. If you need some tips on how to style it though, see here.
Another essential is the denim jacket. This perennial favourite will never look out of place if you choose a good one – and the choice is quite extensive – so shop around and buy yourself a hardy jacket that will be good for all seasons! If you want to have a look at some denim styles – and more – check this site out for some excellent men's fashion tips, it's well worth a look, especially if you're looking at how to style jackets.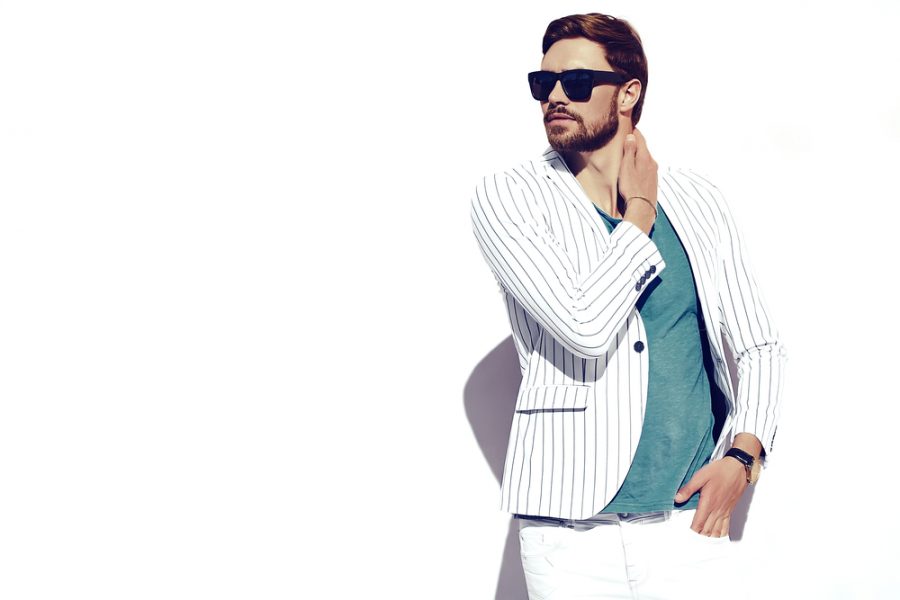 Go for Colours
Summer is a colourful season; the flowers are out, the sky is blue – at least sometimes – and the orange glow of the sun bathes us all in a beautiful light! So, you need to start wearing colours! Summer is not the season for black, after all, so why not branch out and brighten up your outfits?
Unusual colours are a great way of standing out, and if you don't want to stand out, then you might find that everyone else is wearing colours too! Rather than dark blue, for instance, go for lighter hues. This is very much a summer look – think a pale blue t-shirt or shirt and a pair of jeans, with that denim jacket we talked about.
Or, why not go the full distance, and buy some pink tops? Pink is actually an easy colour for many to wear as it goes with just about everything, and it is very, very popular these days. Don't be afraid to go bright and breezy – that's what summer should be all about! It's fun, it's stylish, and it's the in look right now.
Think about shirts too, sleeveless shirts! We're not saying go all out with a bold Hawaiian print, but there are some fantastic styles that have subtle florals and paisley on them, which team well with jeans or shorts for the warmer weather. See this example.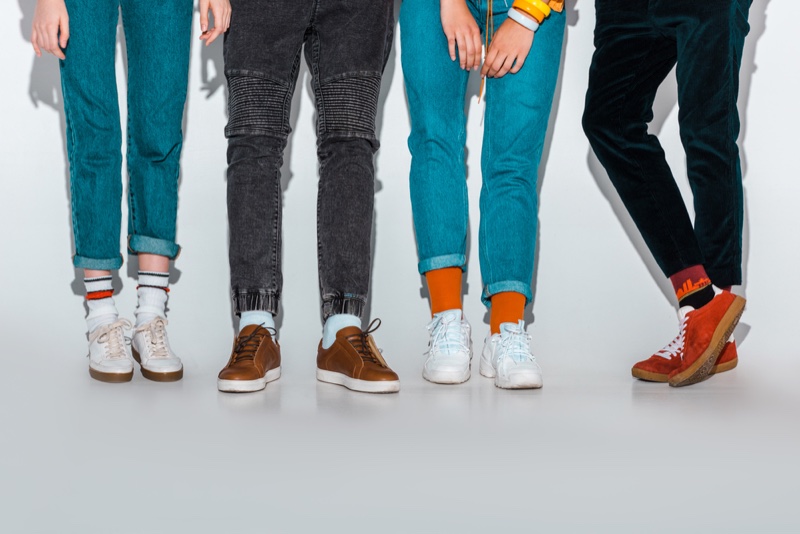 Don
'
t Forget Footwear
Here's something to remember: lads, flip-flops are not cool. They are never cool, and if we're to get really serious, neither are sandals. Now, we know you want lightweight footwear for the summer – it makes sense to do so – but what are your choices?
We'd like to suggest you look at deck shoes. Quality, stylish deck shoes are a great summer choice. Comfortable, light and easy to wear, they can be cool in both senses of the word. They come in a massive choice of colours, you can find them from known, reputable makers, and they are not expensive. All of this makes deck shoes the ideal summer footwear, so check them out right now.
Another option is espadrilles! The canvas fabric kind. They are perfect for the beach, walking around town in, or just using for casual wear and they team perfectly with shorts!
Of course, what you choose to wear during the summer is down to your personal choice, but we reckon if you follow the tips above, and check out the site we mentioned, you'll look good and feel good, and enjoy whatever summer weather we get to the full!