Are you stressed out about your upcoming wedding? Feeling like you have so much to do and may not be sure where to start? A wedding planning checklist can be a lifesaver.
A wedding planning checklist is a must-have for any bride or groom who wants to stay organized and on track during the wedding planning process. This document should outline everything needed to pull off a successful wedding, from booking vendors to finalizing the guest list.
Here is a comprehensive wedding planning checklist that you can use as a guide to planning your big day well.

What is a Wedding Checklist?
Weddings are a grand affair for many. As of 2019, a wedding in the United States costs on average $29,000. These statistics show that weddings are no longer a simple event but an entire production that often takes many months of planning.
This is where the wedding checklist comes in handy. This document contains all the tasks that need to be completed for a successful wedding. This list can be used as a guide by both the bride and groom to ensure that no important detail is overlooked.
A wedding planning checklist can be as simple or detailed as you want it to be. It can be a list of broad categories that need to be addressed or include specific tasks that need to be completed based on priority.
The important thing is that the wedding checklist is customized to fit your wedding and your needs.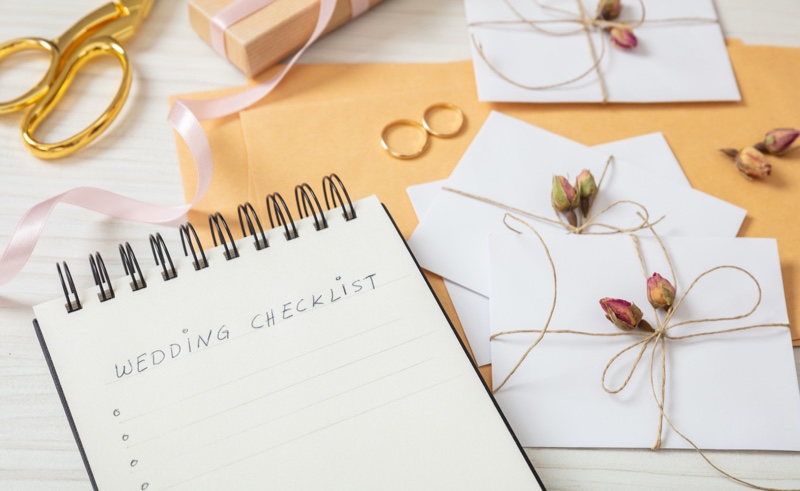 What Should a Wedding Checklist Include?
Your wedding planning checklist should include everything you need to do to plan your dream wedding. Some things are explained below:
1) Finalize the Date and Venue
It is probably one of the most important decisions you will make during the wedding planning process. The date and venue will determine many other details of your wedding, including the budget, guest count, and type of event.
Be sure to pick a date and venue that works for you, your partner, and your guests. It is also essential to book the venue well in advance to avoid any last-minute changes or disruptions.
When finalizing the date and venue for your wedding, be sure to consider the guest count. The space should accommodate the given number of invitees.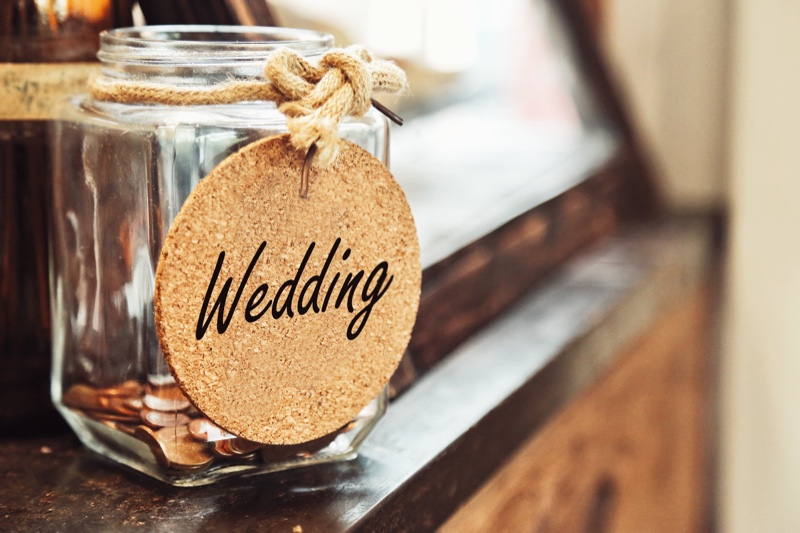 2) Set a Budget
Your wedding budget will determine many aspects of your big day, from the number of guests you can invite to the type of venue you can afford. It is essential to sit down with your partner and discuss your finances before setting a budget for your wedding.
Be sure to include all potential expenses in your budget. Some of them are:
a) The cost of the venue
b) The cost of catering
c) The cost of the wedding dress and tuxedo
d) The cost of photography and videography
e) The cost of music and entertainment
f) Stationery costs, such as invitations, save-the-dates, and thank you cards
g) Wedding favors
h) The cost of the wedding cake
i) Transportation costs for guests
j) Any additional decorations or rentals you may need
k) The cost of a wedding planner, if desired
l) Tips for vendors
m) Taxes and gratuities
n) Wedding insurance
Be realistic when setting your budget. There is no need to break the bank to have a beautiful wedding. There are many ways to save money on your big day.
Consider setting up a payment plan with your vendors or opting for lower-cost alternatives without sacrificing quality.
Remember, the most important thing is that you and your partner are happy with the decisions made regarding your wedding budget.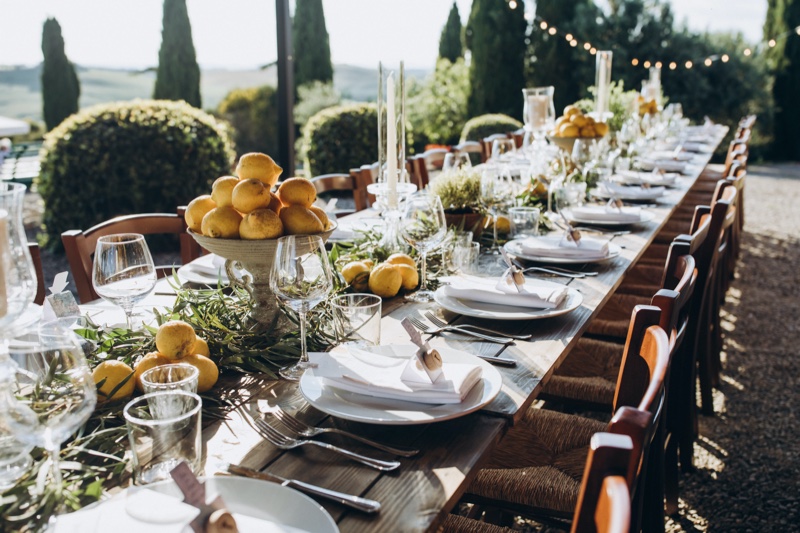 4) The Guest List
The guest list will determine the type of wedding you have, the venue size, and even the budget. It is essential to sit down with your partner and create a master list of everyone you would like to invite to your wedding.
Once the list is created, it is essential to start whittling it down. It can be a difficult task, but it is necessary to stay within your budget and venue size.
Some couples opt to have a smaller wedding with only close family and friends, while others go for a more significant celebration. There is no right or wrong answer when it comes to the size of your wedding guest list.
5) Choose Your Vendors
Your choice of vendors will determine the overall style and feel. It is essential to research and find vendors you trust and within your budget.
When choosing your vendors, be sure to read reviews, compare prices, and get referrals from friends or family members who married recently. Look for discounts and negotiate skillfully on the final rates.
Conclusion
A wedding planning checklist is essential for couples planning their big day. It helps keep track of all the crucial details and ensures that nothing is forgotten. It is the best option to ensure a stress-free planning process and a beautiful wedding day.