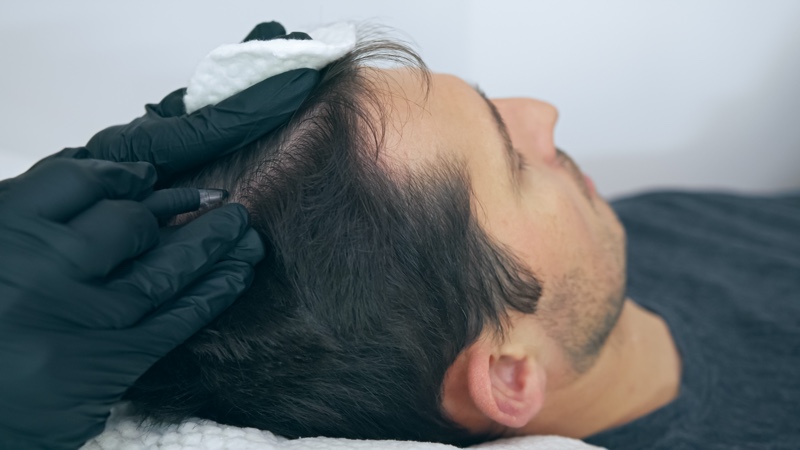 Scalp Micropigmentation involves a non-invasive, permanent, and relatively painless procedure. If you have experienced severe hair loss or you are about to go bald, SMP or Scalp Micropigmentation may be the ideal option. SMP won't help with growing your hair back, but it will give the hair a much fuller look or help to cover a few bald spots.
When your hair does start to grow back, you won't have to worry about patchy areas or bald spots. The procedure involves injecting pigment into the scalp. After discussing this with the artist, the pigment will be carefully applied to make sure it matches your style.
The procedure can be compared to the same feeling as getting tattoos. It usually takes around 3 to 5 hours and 2 to 3 sessions to complete the procedure. After the procedure, it is normal to feel soreness and redness on the scalp caused by the needlework. The artist will give you aftercare tips that you will need to follow.
Some of these tips might be specific to an individual depending on the style, color, and type that they have opted for. However, there are a few aftercare tips you should be following to get the best results from the procedure: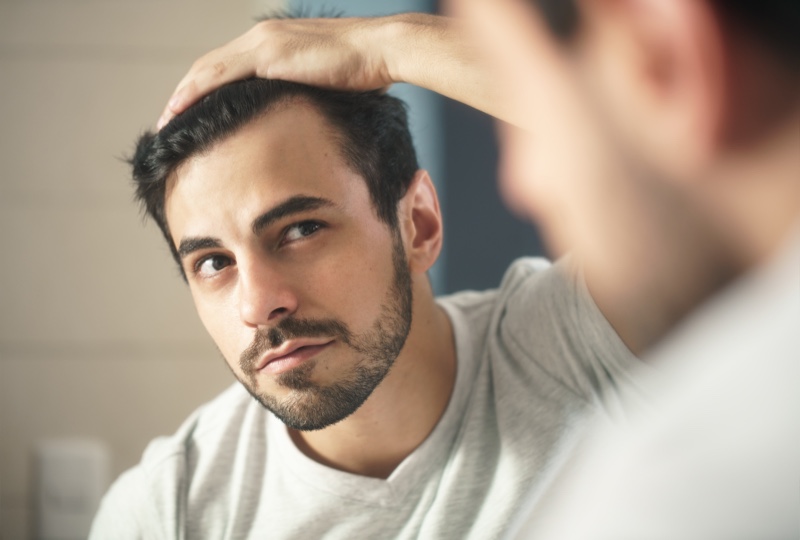 Don't Touch, Rub, or Wash Your Scalp for a Minimum of 3 Days After Your Procedure
Scalp Micropigmentation will involve piercing the scalp using microneedles to inject the ink into your skin layers. The wounds will be raw and tender for a few days after your procedure. If you wash, touch, or rub this area, you may get an infection that could hinder your healing process. After day three, wash your scalp with warm water, but don't use shampoo.
Shaving is a Big No-No
The scabs that form on your scalp will heal in two to three days, but it will take a while for the scabs to fall off. To prevent reopening these wounds:
Stay away from shaving your scalp.

If you cannot wait, use a shaver such as an electric foil that won't irritate the skin as much.

Ask your Micropigmentation specialist for advice about shaving your scalp.
Avoid Activities That Will Make You Sweat
Stay away from steam rooms, spas, saunas, brisk walks, hikes, the gym, or any other activity that will cause you to sweat for a minimum of three days. Sweating can lead to a bacterial infection, which can slow down your healing process.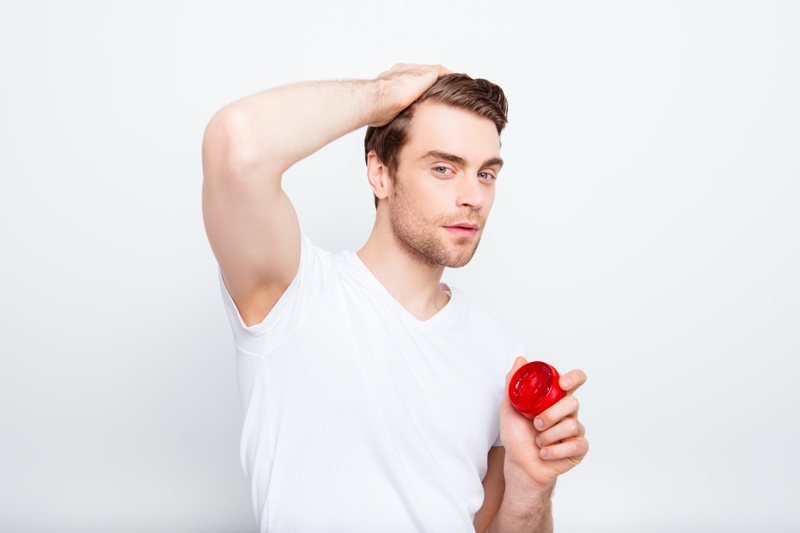 Regularly Moisturize Your Scalp
Three days after the treatment, you should start applying a good moisturizer. This will keep your scalp hydrated and stop your scalp from drying out or becoming flaky.
Stay Out of the Sun
This may seem impossible, but try your best to protect your scalp. If you have to venture outdoors, use sunscreen with a high SPF. Exposure to sunlight can fade the pigment faster than usual.
The pigment will eventually fade, but only after a year or two. Avoid speeding up this process by exposing your scalp to the sun. These are a few critical things to keep in mind after a Scalp Micropigmentation treatment.