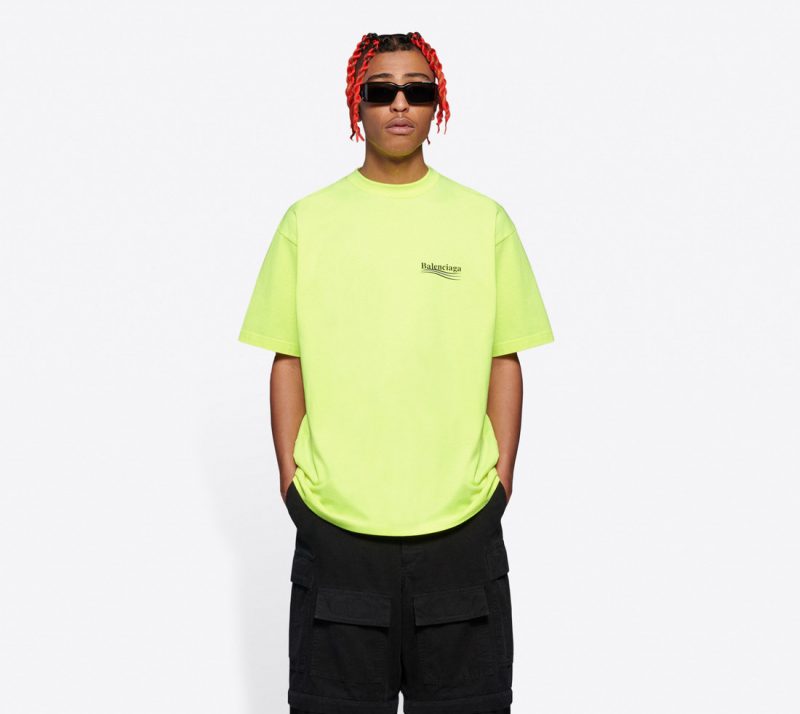 Pantone has always been at the forefront of fashion. Pantone has predicted the year's colors since 2000, and this year is no different! They characterized 2019 with the color Living Coral, and they designated the timeless Classical Blue to 2020. But Pantone has switched it up this year, and they have come out with two colors that will decorate the runway: Illuminating Yellow and Ultimate Gray! Pantone state that they have picked these two colors to create a metaphorical and visual contrast, with Ultimate Gray reflecting the hardship of us all but Illuminating Yellow signaling better times ahead.
Balenciaga has kicked off the year by wholeheartedly embracing the intensity that Illuminating Yellow offers them. The fashion house aims to brighten our wardrobe with its eye-catching 2021 line. They have brought their existing "political campaign" range into line with the new year's colors. The Balenciaga oversized t-shirt uses a logo that "riffs" on US political campaign logos, in a design centered around Pantone's bold, bright yellow hue. Paired with a set of wide-leg trousers in Ultimate Gray, this one is perfect for a true smart/casual contrast.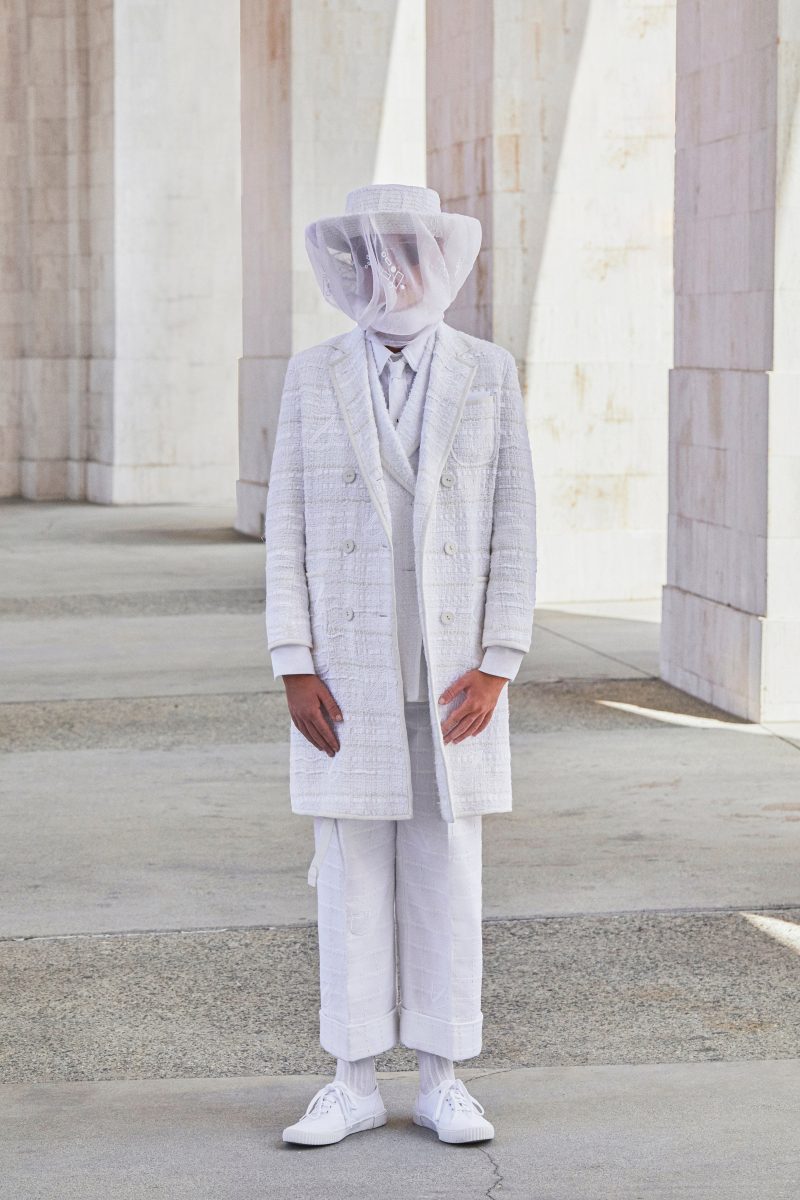 Speaking of which, Thom Browne has crafted a five-piece gray checked suit, which will be the highlight of the office in 2021. This five-piece suit consists of a matching bowler hat, blazer, waistcoat, tie, and pants. Its design allows for it to be worn in multiple ways. The cohesive pattern and understated Ultimate Gray tone bring all of this suit's different elements together without the outfit being too busy. If that is not the look you are going for, you can easily pick any piece and build an outfit around the statement piece chosen. Thom Browne has indisputably created an iconic suit.
Max Mara is also a more sophisticated brand. Perhaps that's why they have opted to work more with the color Ultimate Gray rather than Illuminating Yellow. This doesn't mean that there are no pops of yellow in Max Mara's collection. Their eye-catching mustard cotton cardigan is designed for professionalism but adds just a hint of fun. This item is a cropped cardigan with a slight slit in the back to create a versatile shape. Its three-quarter sleeves help keep things serious, helping define arm shape and avoiding any scruffiness that can come with a longer sleeve length. A piece like this cardigan is a wardrobe essential for 2021.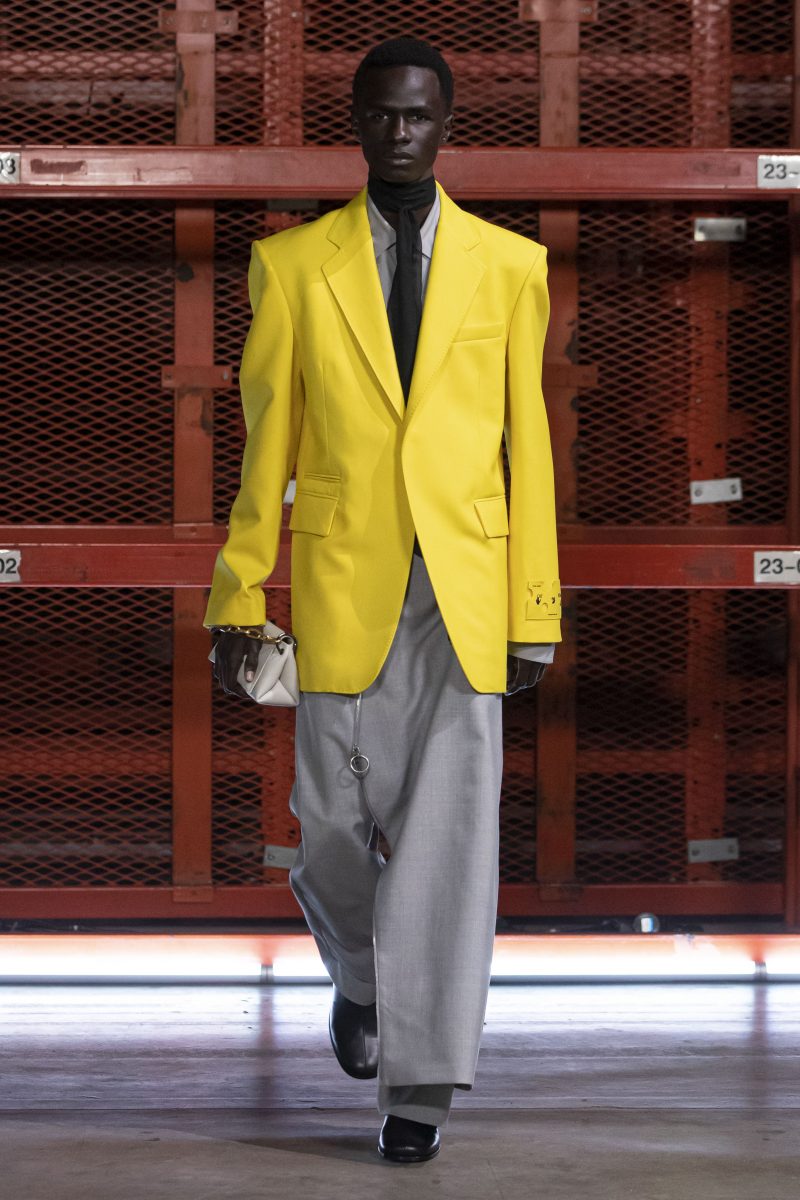 Off-White are also playing around with these two hues, and they have come out with some astonishing key pieces which will elevate your outfit. The pop of color provided by Off-White's yellow belt will prove to be a staple in everyone's wardrobe. This belt was designed to fit the industrial style that Off-White tend to design.  The big, bold lettering stitched within the belt's synthetic fibers, paired with the red accent stitching present, helps create the unique look which Off-White is famous for.
The key takeaway from Pantone and the 2021 runway is that, whether you prefer Illuminating Yellow or Ultimate Gray, you will always find a piece that will suit your individual style.