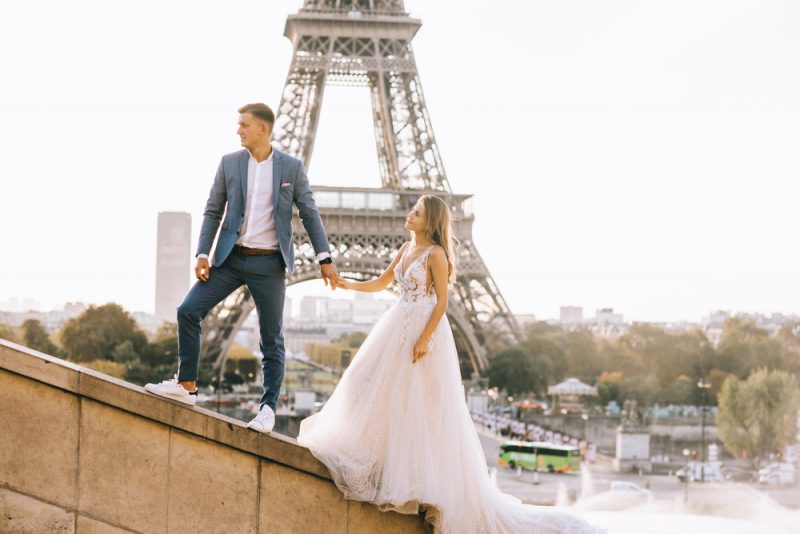 While the bride does the bulk of wedding planning, it also involves the groom who chooses his wedding suit styles. Getting the perfect suit style for a wedding is as important as writing your wedding vows or planning the wedding programs. There are lots of things to look out for when picking suits to get married in.
From the fabrics of choice to the etiquette of suit-wearing and how to pair them with the right accessories. Banking on these, we've categorized the type of wedding suits for the groom into season, venue, color, and style.
By the style
Classic
The classic groom wear style is the three-piece suit. Deck up to the teeth by going for a three-button suit with four buttons on the sleeves. Complete with jetted pockets and a single vent. When picking colors, work with your personality in these shades of blue. Midnight blue, cobalt blue, dark blue, and solid blue. Use wool and silk or wool and cotton as a choice fabric.
Contemporary
Go for lighter groom suit colors such as beige, light grey, and blue, off-white. For fabrics, use a blend of silk and wool for some shine at a formal event. If you want something casual and laid back, mix up cotton and linen. Make it into a three-button double vents, flap pocket suit. Finish off with three buttons on the sleeve.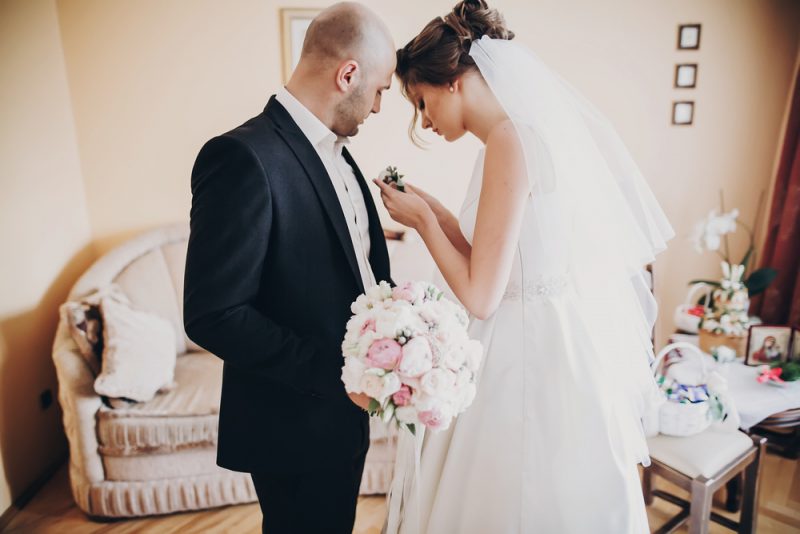 By colors
Black
Black is too formal, and many years ago, it was the in-thing for weddings. But due to it associated with evening wears and tuxes, it's been deemed inappropriate. Black is a color of power, but today, black suits get reserved for funerals. If you have a thing for deep colors, wear midnight blue. It's the darkest shade of blue and packs as much mystery and power as black.
Blue
Blue is charming and impressive. Its many variations of cobalt, solid, and midnight blue are such creative and robust colors. Blue is also associated with the navy, a well-respected military making it all better. It's formal, yet a perfect balance between a traditional ceremony and casual reception. It's also a very flexible color which you can mix with different styles and tones of waistcoats.
Grey
Classic grey, charcoal grey, and light grey are cute and standard. The classic grey works best if you're wearing a morning dress or coat. Charcoal grey stands next to blue for formal weddings. It's the next best option. For destination weddings, light grey is perfect and refreshing.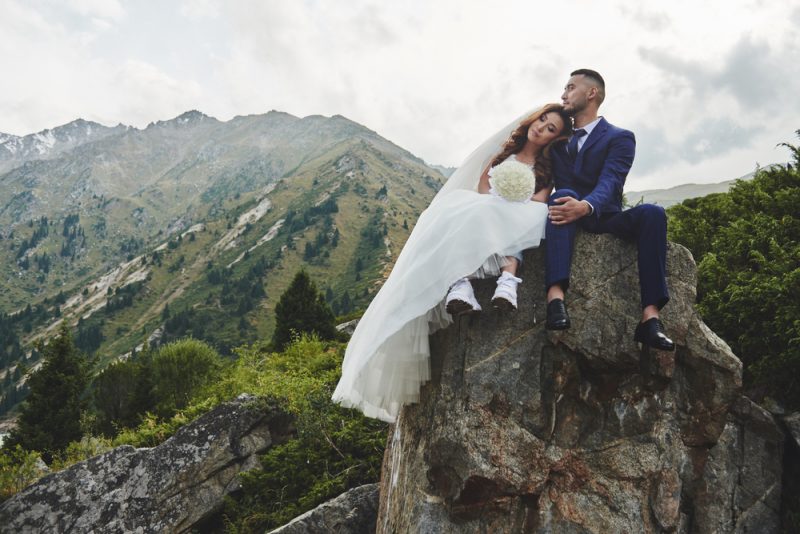 By the season
Autumn to spring
This is when the colors of nature come out to play. Go ahead and sport the groom's wear that compliments the array of colors. Dark colors often besiege this season, so go with the flow. If your choice is a three-piece suit, dark blue, blue, charcoal grey, or midnight blue is your plug. For the tux lovers, a black groom suit is perfect. Work with wool, silk, or wool mohair blend.
Spring to summer
It's a bit warm, and the rains are in view too. The groom's wear should be nothing too heavy or too light. Colors should also be cool and calm, like the weather. Starting with the weight of clothes, anything within 250g/m is perfect for the groom. He's insulated from cold without frying up in the heat. Perfect colors for the season include blue and grey groom suits. The best fabric of choice is a blend of silk and wool.
By the venue
Country
The regular suit colors associated with the country's wedding are midnight and navy blue. But a little bit of creativity won't harm. You'll consider the time the wedding holds as much as you consider the venue. A day wedding will require an accessorized lightweight suit—a blend of simplicity and comfort to combat the hot weather. The evenings are chilly, so that an evening wedding will require a combination of wool and silk in dark colors.
Beach and destination weddings
For places like this, you'd need a suit style for a wedding that's light and breathable. Comfort is as important as looking dapper. Go formal in a blend of wool and silk OR linen and cotton. It cuts the balance pretty well.
City
This is both formal and traditional, as the wedding will likely hold in a church or formal setting. Take inspiration from the classic category. Midnight blue, cobalt blue, dark blue, and solid blue are perfect colors. Use wool and silk or wool and cotton as a choice fabric. A dress suit is also very much in use by grooms.
The wedding suit styles above are perfect for every man. Choose any wedding outfit for the groom and stun your bride.