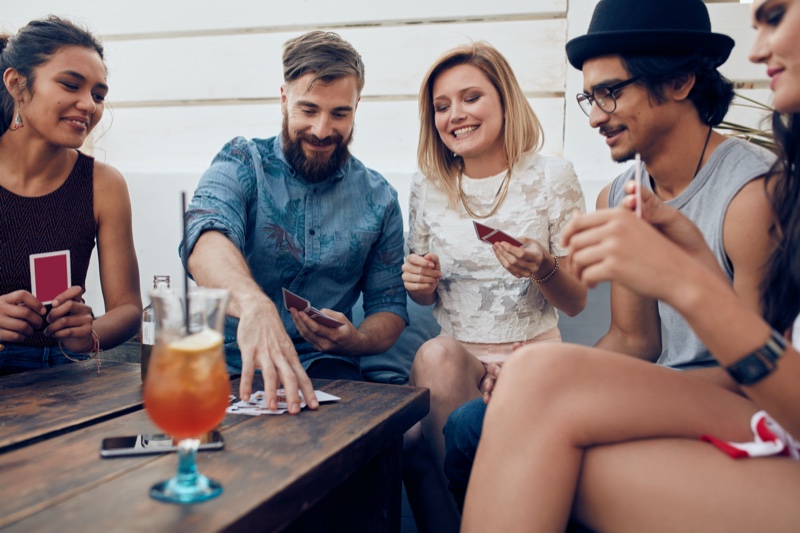 While going out and having lots of social fun may seem appealing at times, after a hectic week of work, meetings, and perhaps kids to prioritize, a relaxing night at home may seem like nothing less than a miracle. While the task list for relaxation should never be something you overexert energy on, it will differ from person to person as to what truly makes someone relaxed. Therefore, today we have put together some various ways of relaxing on a night in, for the next time you are feeling like a night to yourself.
Gambling night with some intimate friends
While the casino floor is always far from relaxing when the energy from the room is practically bouncing, having a poker night or roulette night is another perfect way to gather a small group together. It's excellent for a very casual night in with casino games, snacks, and good conversation. All you need is a pack of cards really to get going. Still, if you are feeling particularly adventurous and want to have a few games of roulette going, viewing Strategy Roulette CSGO, may be the perfect destination for you, for after hours when the socializing is over. Hey, you could even scrap the gambling night with friends and make it a solo online gambling night just for you.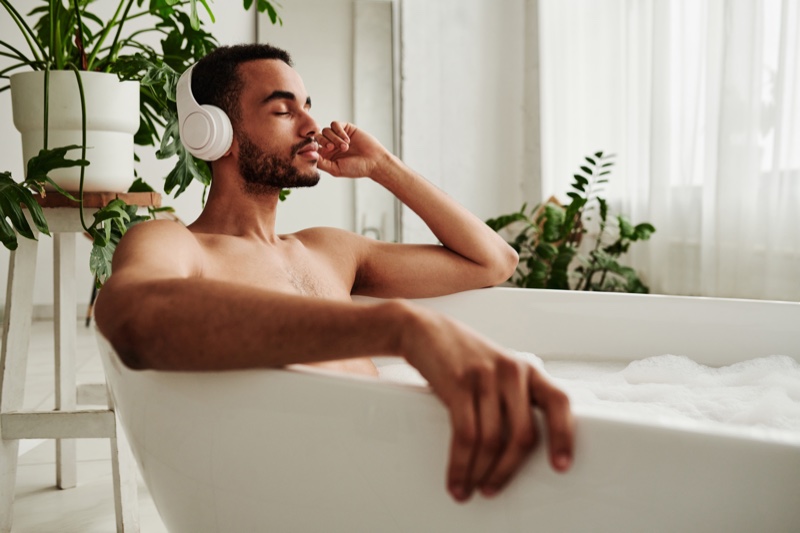 Have a bath
As lazy and low maintenance this really seems, it actually is an excellent option for those really looking to wash off the worries of the day. What is better than bubbles, oils, and humidifiers to lift your airways and relax you? Chinese medicine and historical records have dated baths as a way of ridding the body of its impurities when practiced as a form of meditation. While even a shower can be meditative if you remain present in the moment, baths really can set the mood when you add in those attention to detail elements.
Warm drinks and cozy clothes
Sure, pajamas here would work and also be great. Another thing worth mentioning is the extra effort to wear something that makes you feel comfortable. Cozy clothes not only feel good on the skin, but they are also less restrictive and will just add that extra element of relaxation. By adding some warm drinks into the mix, too, is another game changer that will decompress the muscles slowly and relax the stomach too. Pick and opt for herbal teas like chamomile to really get the best relaxation out of it.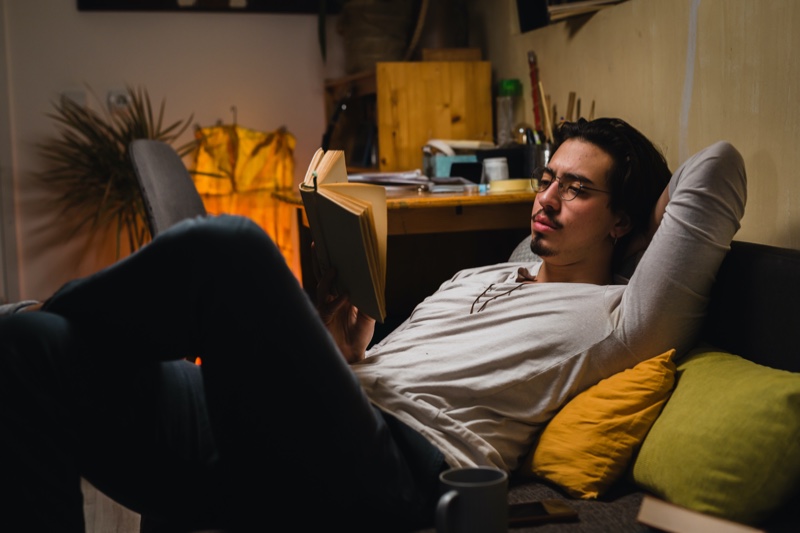 Warm lighting
Warm lighting in dark spaces is another way of relaxing. We are constantly working in bright areas that affect our rhythm and sleep patterns. Having the option to go for more gentler lighting will certainly help create a relaxing space in your home with minimal effort. While smelling candles have been known to contain parabens that are not necessarily healthy to inhale, you can opt for a soy wax candle, which is less harmful and still provides relaxing scents to ease you into a calm place.
Music tracks
Music has a way of channeling people into moods. Whether it's our gym tracks or our classical music in the background, there is the right soundtrack for everyone that can really be a game changer for moods. Some interesting music that you should check out includes electronic beats from Bonobo, which are filled with slow, sensual music tracks that can make anyone feel more connected and one with their body.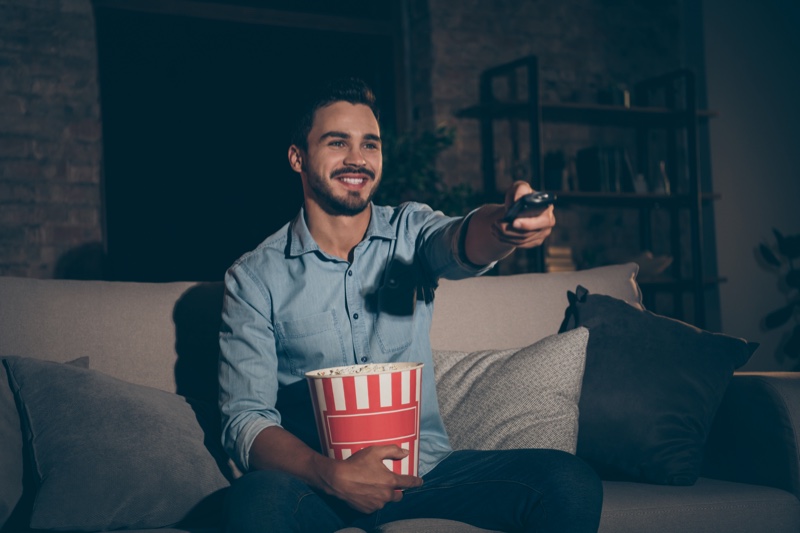 Revisit movies that you know and love
Many people often revisit their favorite movie series, such as the Lord of the Rings, Harry Potter, and so on. This is due to them serving as a comforting space during a particular period of life. So, when you choose to revisit them, they will serve that same relaxing and enjoyable purpose, especially if you are prone to anxiety. This trick has been proven to help people sit back and try to bring themselves into a relaxed safety zone.