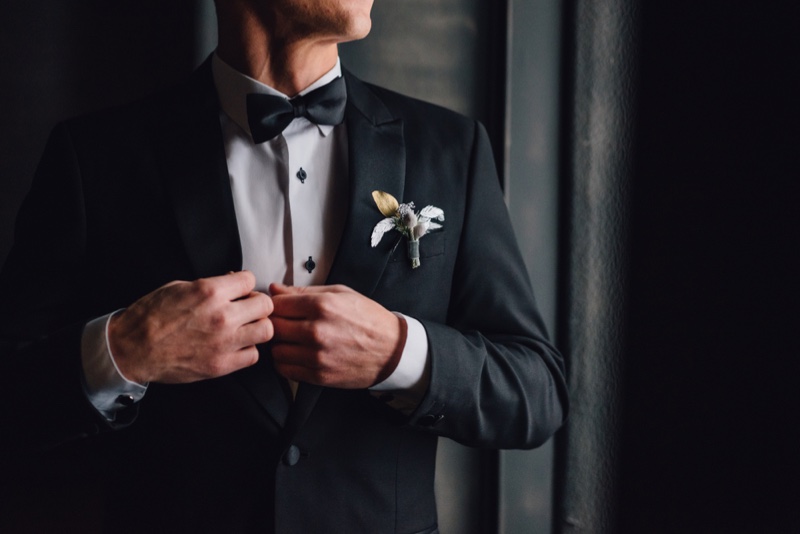 Weddings are about the bride and groom equally. Yet, this concept seems to be forgotten when it comes time to plan one. While some guys would prefer to do nothing more than show up and get hitched, lots of men have reported wanting to be more involved in planning their special day. From persuading the bride-to-be to knowing where they fit in, many grooms remain silent and simply go with the flow.
If you happen to be a fashionisto who has a vision for their wedding that they'd like to incorporate, speak now or forever hold your peace. Continue reading to learn how.
Let Your Lady Know
The first step, of course, is to let your fiance know that you want to take part in planning the wedding. You want to do this early on so that she doesn't get too far and have to make changes. Express your ideas for the wedding, from colors and fashions to destinations and guestbooks. Be prepared for the fact that you may have to compromise a bit to find something that suits you both.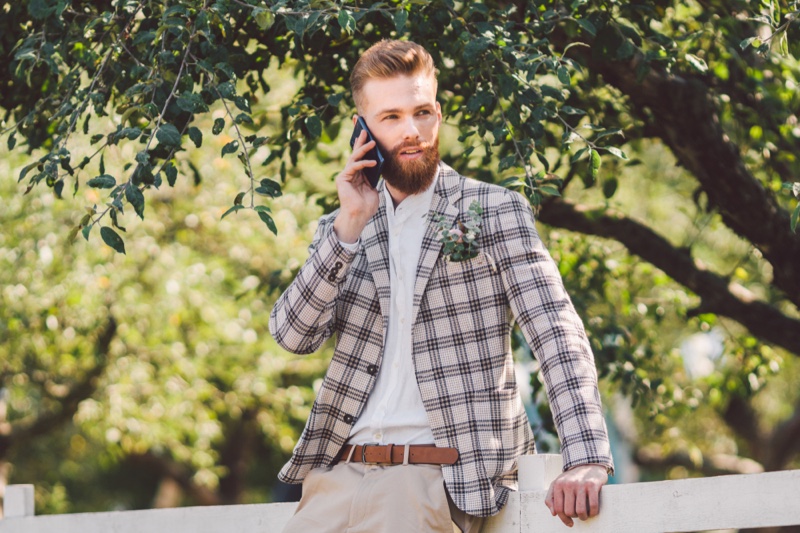 Decide How Involved You Want to Be
To take the conversation with your fiance a bit further, pinpoint what parts of the wedding planning you want to be apart of and how. Do you want to be in charge of deciding what the groomsmen will wear? Are you interested in helping to select a menu for the reception? Do you want to go with your partner when you search for wedding venues? The idea is to be as specific as possible so your fiance can delegate tasks and ensure you're included in the parts that mean the most to you.
Be Present
When your fiance is talking about wedding details, you need to be present physically and mentally. If you're tuning them out when they talk and never available for vendor meetings or shopping, it's easy for them to assume that you're not interested. Not to mention, this type of behavior slows down the planning and causes unnecessary stress in the relationship. So, if the details of the wedding are as important as you say they are, make sure you're available.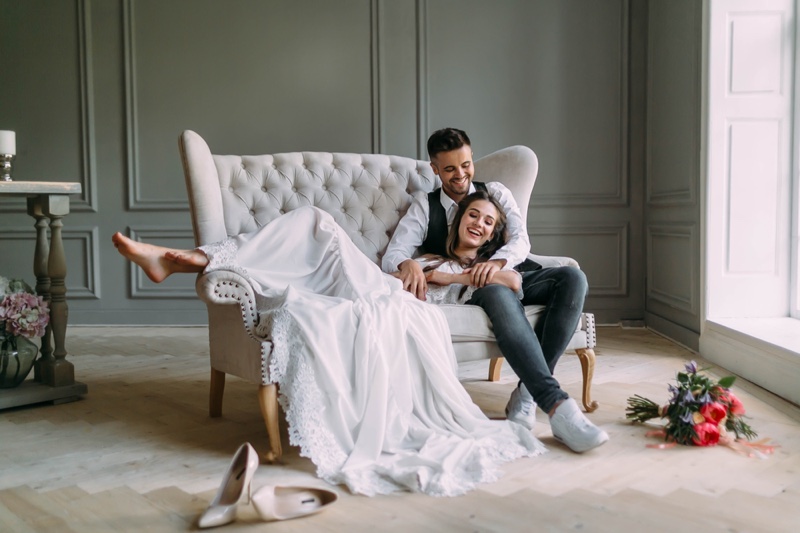 Keep Your Partner in The Loop
It won't be long before you realize that things change when planning a wedding. While you and your partner may have agreed on something, if there's an issue or an adjustment that needs to be made, keep them in the loop. Let's say you were going to go with navy blue suits for the groomsmen but when you arrive at the suit shop you fall in love with gray. Even though your fiance said you were in charge of this task, they still deserve to know plans have changed.
Have Fun
The last bit of advice for grooms that want to be involved in the wedding planning process is to have fun. Putting together a reception and ceremony is already stressful enough. The best thing you can do for yourself and your future spouse is to enjoy the moment. Make it special by setting time aside to discuss wedding details, turn tastings and venue shopping into dates, and do what you can to take the load off your partner's shoulders. This way, the two of you keep that glow you get when you're in love and the wedding of your dreams.
Much like everything else in life, men evolve. In times past, most men may not have had a problem with nothing more than trying on a tuxedo and making sure they're at the alter on the day and time their fiance chose. These days, however, it's common for guys to want to get in on all the planning. If you happen to be one of those gentlemen, just be sure to follow the advice listed above to ensure the experience is memorable for both of you.