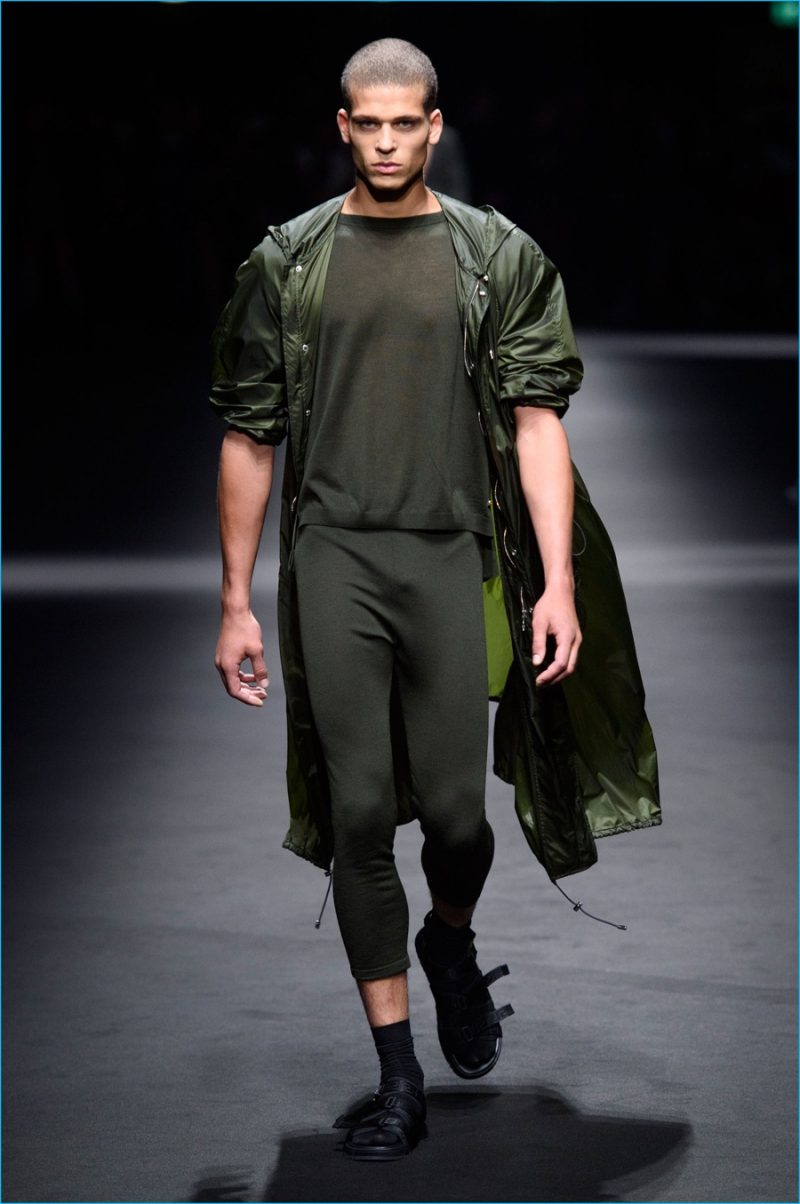 Known for its idealized view of athletic men, it's no surprise to see Versace turn to an active muse for spring-summer 2017. Bracing for a sporty season, Donatella Versace let out the silhouettes for a relaxed showing. Pumping up the volume and dialing down the intensity of the fashion house's signature prints, the collection was executed with soft silhouettes.
Easy tailoring prompted suiting numbers, finished with elasticized ankles on trousers. Meanwhile, windbreakers joined running shorts, dressed in dark prints. Continuing the season's trend of oversized outerwear, Versace layered its voluminous coats and jackets with lightweight knits, elongated button-down shirts and suede shirting.
Tackling the parka, neutrals invaded the collection with parachute like shapes and pre-wrinkled fabrics. Reinforcing a luxurious idea of leisure, summerweight short suits were accompanied by simple crewneck tees and sheer coats.
Versace Spring/Summer 2017 Men's Collection