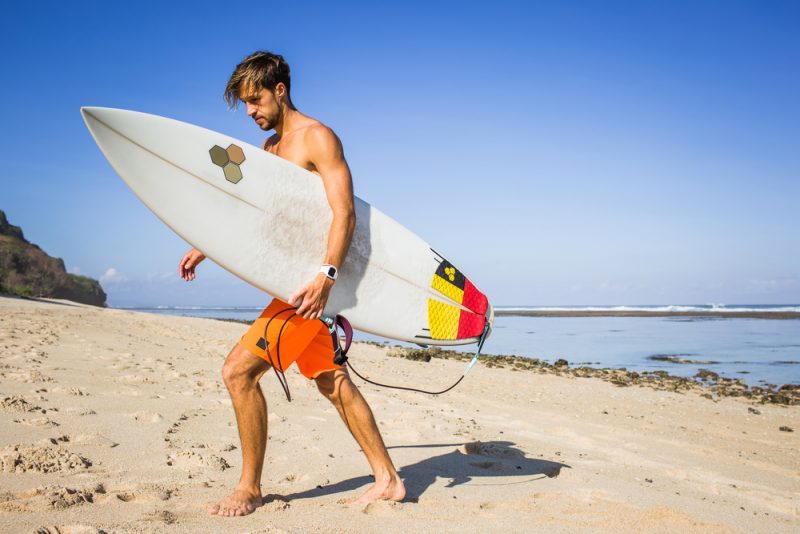 If you close your eyes and think about the perfect tropical holiday, you can probably see yourself relaxing poolside or emerging from the ocean. For most, water activities are synonymous with the tropical getaway and this requires swimwear. There are many styles to navigate and if course, accessories. Don't worry, we'll suggest classic essentials for a day spent poolside, or even at the beach.
When visiting popular destinations like Hawaii, you'll probably want to look for swimming trunks from a men's swimsuit collection with a medium to long length. They are ideal for enjoying your time at a resort or going for a surf. However, if you have European travels insight, you may want to consider a swimsuit or speedo. After all, why not do as the locals do? Swimsuits come in all types of fits and colors today, so the possibilities are endless.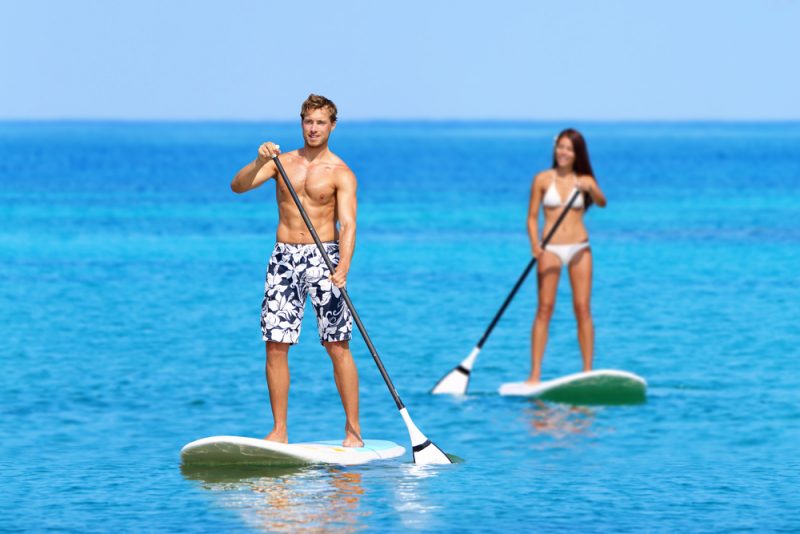 Brands that specialize in mens swimwear is a great place to start. For example, https://www.bananamoon.com/us/ has a wide range of options that includes print swim shorts, as well as simple alternatives. You can stand out from the crowd in a clean pair of white men swim trunks or go bold with a graphic stripe.
Shopping for swimwear is also the perfect family affair for creating infectious picture moments. Embracing everyday colors such as black or blue, you can dress the whole family in matching bathing suits and swim shorts for images that you'll always cherish.
The frugal shopper may consider opting to wear regular shorts or clothes instead of a swimsuit, but this is not advised. People buy swimwear because most styles are made of spandex and nylon. Manufacturers use spandex for the stretch it provides, while nylon offers a durable fabric which dries quickly.
Now that you have your choice of swimwear taken care of, you have to be careful not forget the right vacation essentials:
Sandals: A day at the beach calls for flip-flops. Unlike shopping for swimsuits, you don't have to spend a lot of money on sandals. You can easily opt for a timeless pair of flip-flops from a label like Havaianas. On the other hand, you can go the way of trends and pick up a designer pair of slides or flip-flops. Nearly every major fashion house offers sandals. Go-to brands include Givenchy, Dolce & Gabbana, and Gucci.
Tote Bags: When you're on vacation, you're likely to have more than a pocketful of things on-hand. You may have anything from a tour guide and your phone to sunglasses and a towel. This is a grand moment to make note that you need to bring plenty of sunscreen. You don't want to return from vacation burned.
Vacationwear: With the right clothing and accessories, you can easily go from the water to a nice dinner or lunch. Women can buy cover-ups and sarongs, while men can transition into a smart look with a graphic t-shirt or casual button-down shirt. A pair of low profile sneakers or slip-on shoes goes a long way as well for being versatile.