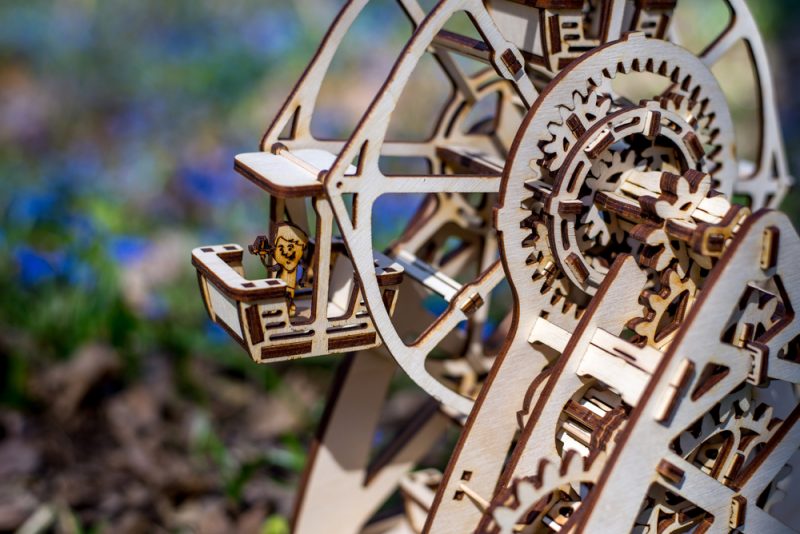 If you're scratching your head in the pursuit of a gift for the man that has everything, you may consider the purchase of a puzzle. With so much time spent at home lately due to COVID-19 and the need for peace of mind, puzzles are a welcomed activity. One company that specializes in unique puzzles is the UGears Company. Founded in the latter part of 2015, the company has built a reputation with its unique mechanical 3D wood puzzles. Furthermore, UGears models are an excellent gift for Christmas or a birthday.
Many Possibilities of Mechanical Models
Wooden 3D puzzles are suitable for children and adults for different purposes; so, they can surely be called universal. Children are happy to make potential toys because they are interested in how things work early. It is a great opportunity for the family to spend time together: such toys help bond, feel teamwork, and build trust between adults and kids. Also, working with small details develops the mind and fine motor skills of the fingers.
Adults choose a creative hobby for many reasons. You can spend time alone with yourself, immerse yourself in another world, and organize your thoughts. The assembled wooden model can become an unusual souvenir, home decoration, or gift for a child. In the collection of 3D puzzles, there are useful tribiks models. Small figurines fit in hand; they can be used as a keychain, having a piece that you can move and twist with your fingers. Using your fingers relaxes the nervous system and helps you cope with stress or focus on your thoughts.
When gifting a puzzle, pay special attention to different thematic collections. For example, the Christmas mechanical UGears models at https://ugearsmodels.us/ make for great gift ideas. You can also consider making themed souvenirs from basic models; you can add your own decor to make it suitable for the occasion.