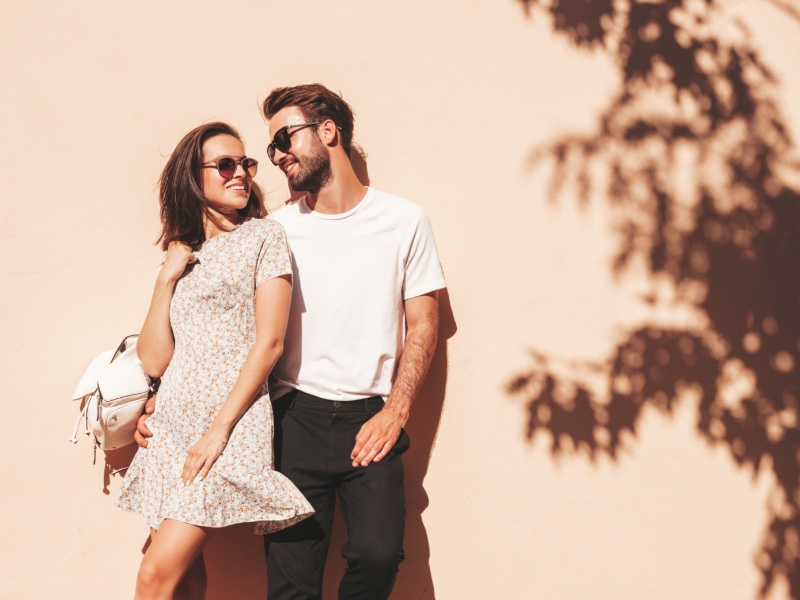 Don't waste your time securing reservations at that elegant city restaurant this Valentine's Day—we've got some much better ideas. The perfect date is tailor-made for you and your partner, so reflect on what best suits your interests. Instead of following the same tired routine, why not be creative and ensure it will be an unforgettable day? After all, no single formula works for everyone—follow where love takes you.
1. Put Together a Vision Board
Valentine's Day is the ideal time to discuss your mutual goals as a couple. These objectives don't have to be related solely to professional or financial success; they can encompass any journey you'd like or even express general lifestyles that you both aspire towards. Crafting a vision board together is an enjoyable task that helps deepen understanding and connection with your partner.
2. Organize a Karaoke Night
If you're feeling timid and embarrassed by the thought of karaoke, it allows your partner to demonstrate how supportive they can be. Escaping from your comfort zone with someone special could form a strong connection between you. If singing in public is too nerve-wracking for either of you, why not consider hiring or buying a karaoke machine so that you can put on a show at home? It will be just as much fun—if not more.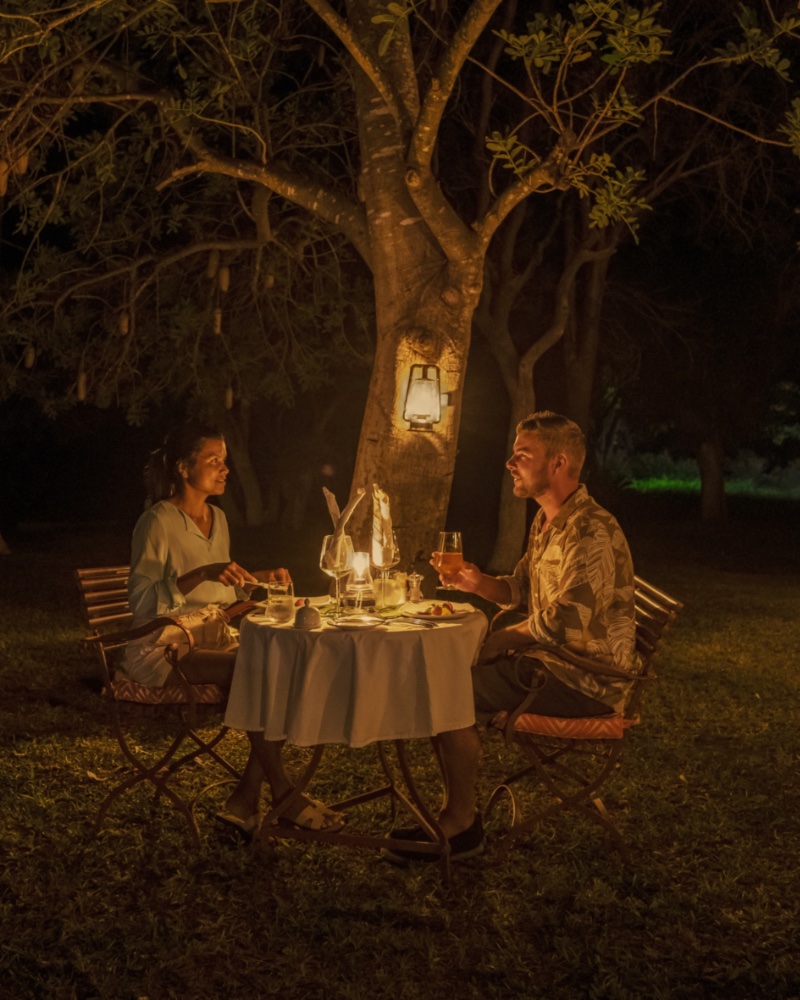 3. Camp Out in Your Yard
If the forecast is favorable and you have the space in your backyard, why not embark on a camping adventure right at home? Create an enchanting atmosphere with some twinkling lights and cozy up to one another under blankets. Rekindle fond childhood days of marshmallow roasting around a campfire—it'll surely bring lots of laughs for you and your partner.
4. Shake up Your Routine
Unleash your inner child and make lasting memories with a playful physical activity! Spend the day trampolining, ice skating (with hot chocolate in hand), or brave the rock-climbing wall at the gym. Not only will these activities boost endorphins, but they'll also allow you and your partner to learn how to work together as a team.
Take a break from the mundane and experience something different with your beloved; an escape room challenge will provide some wholesome entertainment. To add extra sparkle, why not send roses? You can't go wrong when it comes to this classic gift.
5. Revisit a Favorite Retro Game
Revisiting the activities and games of your youth can give couples a fun way to create new memories together. Whether playing video games from childhood or participating in an outdoor sport, this is an excellent opportunity for connecting as you did during courtship. By immersing yourselves in something familiar but unique, you'll unlock powerful feelings that add joy to your relationship.
Spend the afternoon embracing nostalgia with vintage video games like Super Mario Kart, The Legend of Zelda, or even Pac-Man. Opt for a classic air hockey game or foosball if you're not into gaming. Not only will friendly competition make your day more exciting and enjoyable, but it also offers an opportunity to be encouraging toward one another—beneficial for any relationship.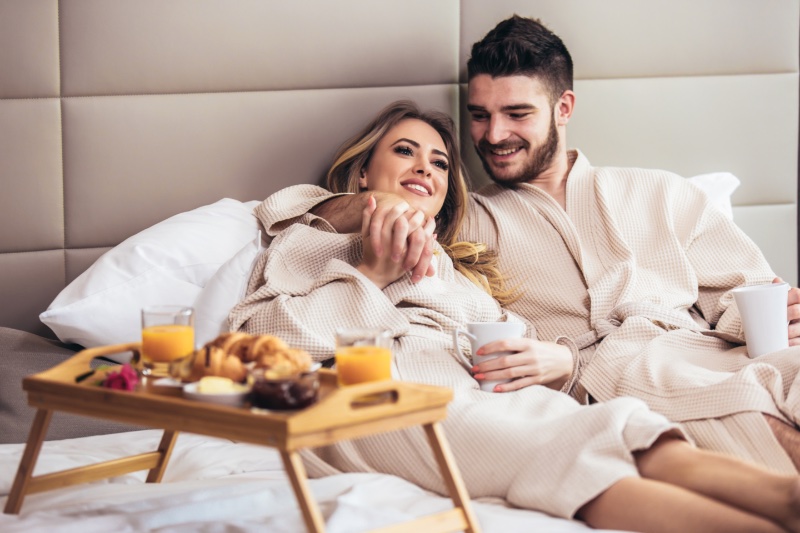 6. Take a Break From the Everyday
Need a fresh start? Take some time away from your everyday routine and plan a mini-vacation. It doesn't have to be far; you can even explore different districts in the same city! With Airbnb, you'll find unique spaces with luxuries not generally found at home—like hot tubs or fireplaces. Historic buildings are also available for rent, offering an incredible experience. So take this opportunity to reconnect with yourself and break out of the cycle—book your short escape today.
7. Go to a Concert or Show
Unwinding with your favorite artist or having a good laugh can be the perfect way to end an otherwise hectic day. These comfort activities make for excellent evenings that will leave you feeling joyful and connected with your partner. Afterward, why not take a nightcap at the local brewery or bar of choice? This will deepen your bond further and bring even more laughter.
8. Do Something Un-Valentine's Like
Dare to be different and experience a rage room that lets you safely release your anger. Smash away negative feelings by breaking things, freeing yourself from inhibitions, and liberating your emotions! Not only can it be therapeutic for yourself, but it is also an excellent way to initiate a meaningful conversation between partners. If smashing isn't for you, why not head out for some target practice at the firing range or take up an archery lesson?
Final Words
On Valentine's Day, taking a break from your thoughts and looking at the world through someone else's eyes can be highly beneficial. Couples may donate their time as volunteers for charitable causes they care about—this allows them to see each other in roles outside the ordinary, providing valuable insight into each other.
Don't let the pressure of societal expectations dampen your Valentine's Day experience. Instead, make it a day to celebrate and thank your special someone for being with you. There are countless ways to turn this day into something memorable—like searching within yourselves and finding something that brings joy to both of you.