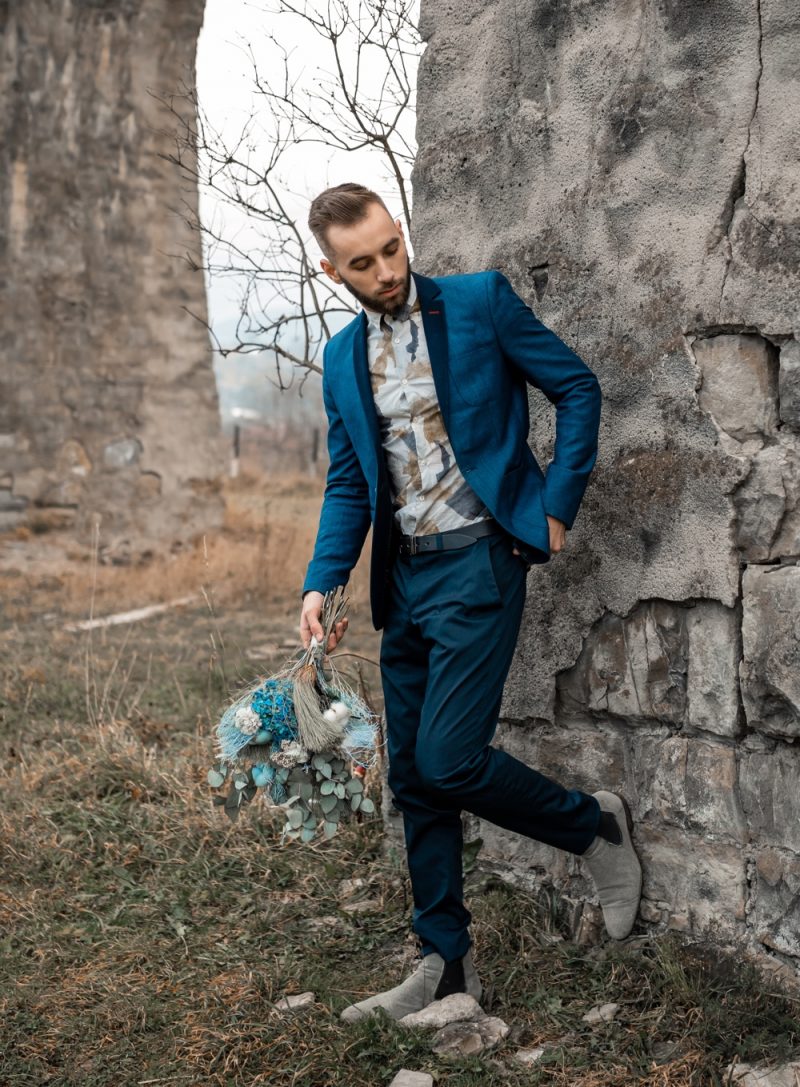 If you're planning a wedding or just attending, you know that attire is essential. A wedding look involves more than a color scheme; it includes the cut and design, and accessories like shoes, ties, and more. 
It can be challenging to know what kind of themes, designs, or patterns to keep and which to toss. Gentleman, if you're keeping up with the latest trends, try out some of the most stylish suits and accessory ideas of the year below.
Stylish Sentimentalism
One of the oldest wedding traditions is to choose meaningful accessories or garments. Wearing a necklace that holds a family crest, initials, or a reminder of your heritage can be an excellent way to celebrate the joining of two families through marriage.
Celtic jewelry or wedding kilts from Celtic Croft help you celebrate your heritage with a subtle reference to tradition. Utilize a family ring, tie, or other accessories. Incorporate religious traditions like a yarmulke or family traditions like a tie passed down from a father or grandfather. Some men incorporate school colors or other mementos from the place or the reason they met their loved ones. 
There are tons of ways to incorporate parts of who you are and where you came from into your wedding look. It can be both meaningful and stylish to celebrate yourself and your history on this momentous occasion.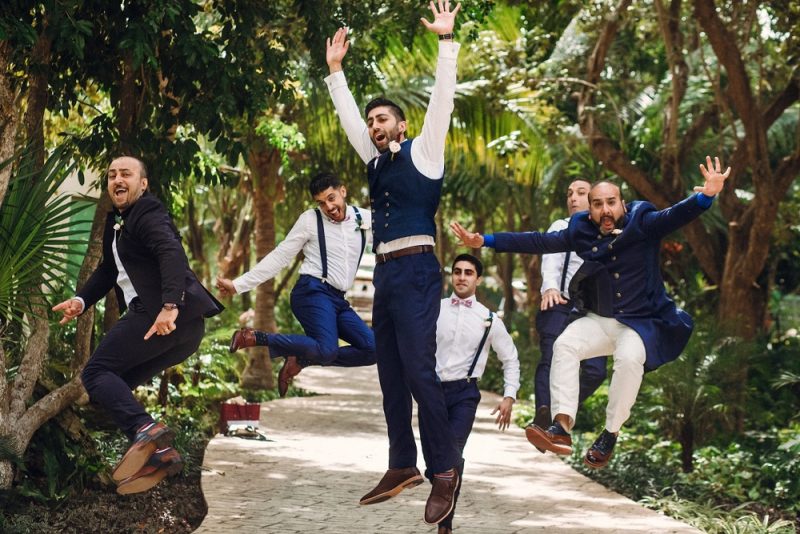 Mismatched Groomsmen
One of the great myths of wedding design is that all the groomsmen have to match. In recent years, many have experimented with alternatives to settling on eight of the same suit and hoping it fits the taste of eight different men perfectly. Having mismatched groomsmen can be a great way to let the wedding party wear an outfit they will feel comfortable in, without ruining the aesthetic of the wedding. 
There are tons of ways to keep the style unified without identical looks. These include:
A matching color palette with different styles and designs

Different suits accented by the same ties and shoes
One suit design in different colors
While some traditions are fun to keep around, others can be stifling. Mismatched styles for members of the wedding party are among the trendiest new style choices that break tradition, and grooms love it!
The Suspense!
Because the groom and groomsman looks are relatively uniform, accessories are a big deal when it comes to style. One trend that is making a significant statement in the fashion community right now is the suspender.
Suspenders are excellent because they can blend well under a suit jacket for a dressed up ceremony, but look rustic and handsome in wedding pictures. This design choice is perfect for field and farm ceremonies with earthy color palettes. If you are a wedding guest, you can get in on this trend as well. Suspenders can be a statement piece or a subtle accent. Take advantage of this up and coming trend to add a little flair to your wedding look.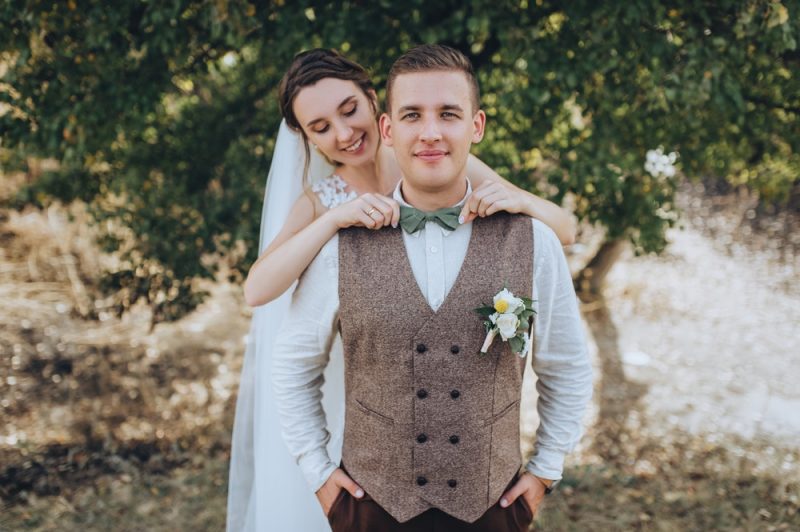 Feelin' Earthy
Many weddings go for black, blues, and greys in their groomsmen attire, but earth tones are coming back in a big way. Try a soft green accent tie for a bright outdoor wedding. 
Greens go perfect with gold trim decorations and accessories. Browns, tans, and greens can look regal with a flash of gold. Try an earth tone with a summery suit for a rustic, earthy feel.
The Bottom Line
The right wedding look can elevate the event and make you feel stylish. It can tie together the design of the wedding and incorporate sentimental aspects of your life. Sentimental jewelry, mismatching styles or palettes, suspenders, and earth tones are just a few of the many trends making a splash this wedding season. 
Remember that a wedding is all about celebrating, so look through the options and find what works for you. Your outfit can help you to celebrate, express yourself, and coordinate with the overall picture of the wedding. Try out these style tips to help you choose your wedding look of the season.